Right Blend Of Academics And Extracurricular Activities – SJMSOM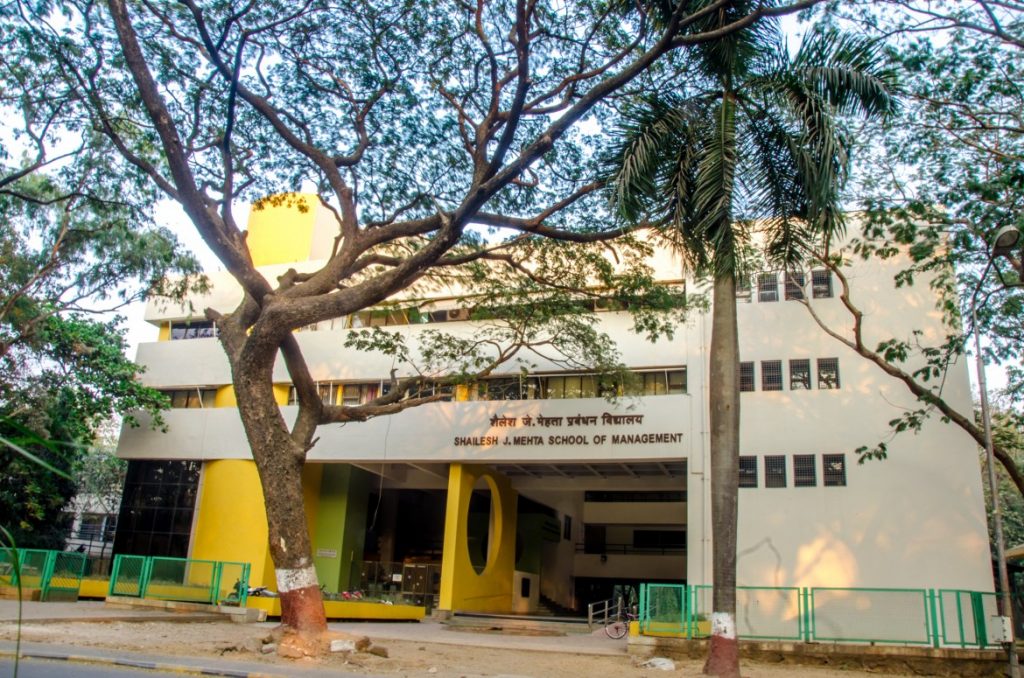 It is one of the finest institutes in India for engineering. Best minds in the country pursue their engineering from here. No doubt, even the management department of this institute is at par with the finest of IIMs in the country. The best part of studying at SJMSOM is one can interact with other students pursuing B. Tech, M. Tech, MSc and PhD in several specializations. Therefore, with people having diverse skill sets can lead to entrepreneurship ideas which can be tapped. Also, institute has been promoting entrepreneurship programs which definitely gains SJMSOM over other B-schools.
Academically SJMSOM is very strong, with a well-designed curriculum and training to prepare students for the challenges in the professional life. With more than 20 permanent faculties and other visiting faculties, the faculty to student ratio is great here. Apart from academics SJMSOM has also been known for its excellent placement figures with 100% placements. Recruiters from different sectors of industry visit here for placements thus, it provides ample opportunity to choose their desired sector.
Shailesh J. Mehta School of Management is equipped with the most modern state-of-the-art facilities. Also, it sits right into the heart of the financial capital of India, gives a big advantage of studying here as it gives ample opportunities for participating in events, quizzes and competitions held in Mumbai. Being in the city of Mumbai, yet far from hustle and bustle of the city, the campus is situated along side Powai lake and is a home to lots of trees.
Last but not the least, the low fees when compared to IIMs also gives an additional point to the admission seeker to join this school.
Q.2) Which ABG company would you want to work for and why?
I would like to work for Idea cellular ltd along with Vodafone India soon will become the leading telecom company in terms of number of users. With the Idea's brand image and reputation among public, this company offers a great market which can be captured. Also, with the upcoming 5G technology Idea has great potential to grow more in the Indian market. It also has the option to expand overseas.
Idea also has excellent work culture. Ample opportunities are provided here to grow in the professional career. Here, with the help of the colleagues one can have unparallel skills development.
Shubham Kumar is a first-year student at SJMSOM, IIT Bombay