'The One Thing I'd Like To Work For Is Free Education Of Children' – Ruhi Gupta – Best 50 – Class of 2016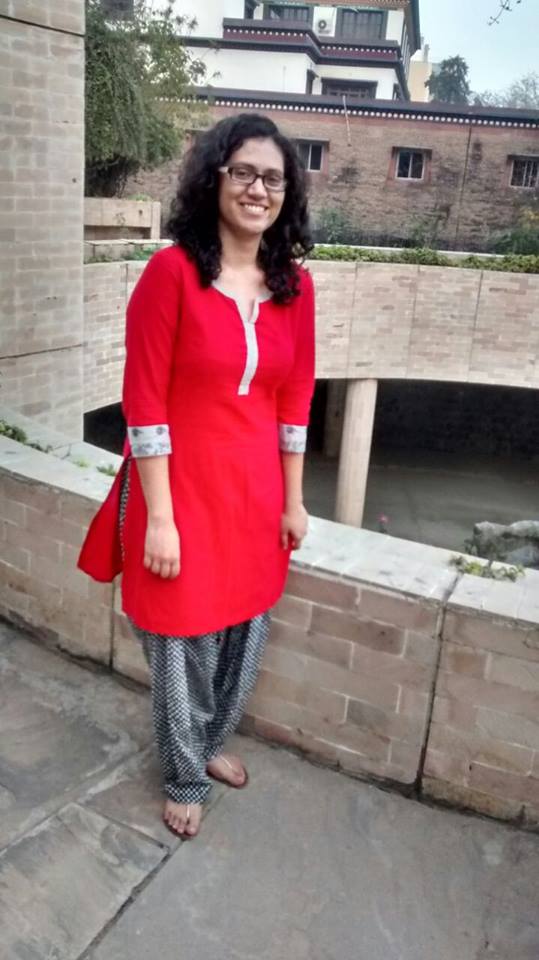 Ruhi has been chosen as one of the top 50 most employable candidates across schools and programmes in India for the Class of 2016. She has one of the best 50 profiles among the candidates who participated in the Best50 competition.
About me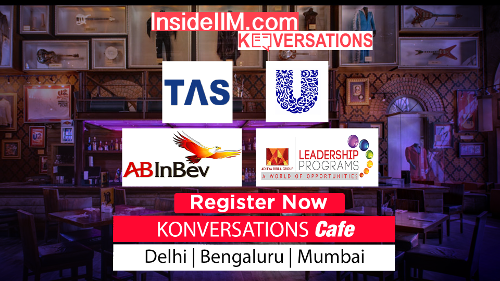 I'm originally from Shimla. I did my High School from DAV Public School, Chandigarh, after which I joined PEC university of Technology for my graduation in Electrical Engineering. I then worked with GE for 2 years in the Energy Consulting domain. I moved on to pursue my MBA form IIFT Delhi and am currently serving as the coordinator of the Consulting Club. I did my internship with Mahindra & Mahindra as part of their reputed Leadership program- GMC and have been offered a PPO from the same. I like to keep myself up-to-date with the latest music and enjoy singing in my leisure time.
What have you done at your Post-Grad/Business School/Undergrad level that makes you stand out from the crowd?
I'm pursuing my MBA from IIFT Delhi and some of the activities/achievements with which I've been associated are: coordinator of the consulting club, organized 2 National Consulting Summits, nominated for Government's Indian Youth Delegation to China, 2015, awarded the Best Student in Management (Female) and 2nd Best Student in Management overall in 23rd Dewang Mehta Awards, 2015, active participant in various Global Semi-Finalist- Schneider's Go Green in the City competition, 2015, and have been associated with an NGO, to create sensitization towards atrocities faced by women. I did my internship with Mahindra & Mahindra as part of their reputed Leadership program- GMC- worked to formulate a Go-To-Market strategy for a new business and have been offered a PPO. I believe, I have actively been able to manage my academics well with extra-curricular activities and have displayed leadership qualities all-through.
What have you done in your life that you are the proudest of?
During my graduation, I volunteered to work with an NGO, seeking help to teach poor children. Although some were quick to learn, others were slow to grasp, which required me to teach the same thing repeatedly till they understood it. This experience taught me to temper my impatience, to fuel my determination rather than to sap it. It also gave me many happy memories, of the children whom we succeeded in teaching and of many grateful parents who could not afford to send their children to schools. There were also some girls who wanted to come, but their parents would not allow them. I took up the daunting task of convincing their parents and was successful with some, if not all. I believe the experience helped me mature tremendously. I learned to take on the responsibility for other people when they needed me. There were challenges to overcome, but every day I was also able to experience how gratifying helping others can be. I view this experience as a huge learning experience in my life and fell proud of whatever I contribute to the community.
If you were the Prime Minister of India, what would be the one problem that you would solve? Please explain your reasons.
If I'm given the opportunity to become the PM of India, the one thing that I'd like to work for is towards education of the children. The government has already been taking up various initiatives towards the cause- legislation to make free and compulsory education a Right for every child between 6-14 years, Rashtriya Madhyamik Shiksha Abhiyan, a recommendation to create an all-encompassing National Commission for Higher Education and Research etc. The problem lies in the execution and implementation at the ground level. It is essential to have a comprehensive evaluation process to ensure that the benefits are actually trickling down to the deserving stakeholders i.e. children. This is the problem that I would like to address as the PM of the country. Having worked with NGO's working to teach children from economically weaker backgrounds, I have been privy to the dilapidated situation on the ground. I believe, proper education is one of the most effective ways to tackle all menaces currently prevailing in the society. Well educated children of today would contribute towards a brighter future tomorrow, liberated from false prejudices, ignorance and apprehensions. And hence, ensuring that good provisions are made and are available to the children would be definitely something that I'd like to work for.
If you had unlimited money, what would be that one mobile application that you would create and what problem would it solve?
If made available with unlimited money, I'd like to make an app for providing an opportunity for households to generate electricity through solar energy and trade their excess electricity to the Discoms at suitable tariffs. Energy trading for households has been very prevalent in the European countries with a lot of impetus been given to renewable electricity generation and consumption. Excess electricity can be traded on the energy market and used to address issues such as peak demand. In India, trading primarily happens for the conventional energy sources that too majorly dominated by big generation companies. Providing households the opportunity to switch to an alternate form of energy generation would help reduce load and also the dependence on conventional energy sources which pollute the environment. The app would provide an interface to intelligently analyze the electricity demand in the household and find out whenever excess electricity is generated from solar solutions. It would then evaluate various Discoms based on the competitiveness of the tariffs being offered and provide the user to select the best to trade electricity with. The amount attained through transaction would be transferred to the account of the user. It would also provide features to review and rate different traders and give relevant information to help the user make an informed decision.
I was part of a global competition organized by Schneider- Go Green in the City, 2015, where my team had suggested the same idea. Our idea was appreciated by the panel and we were the Global Semi-Finalists of the competition.
Meet the rest of India's 50 Most Employable Management Graduates from the Class of 2016 here.