How Sahil Thakur Scored 99.3%ile Without Any Traditional Coaching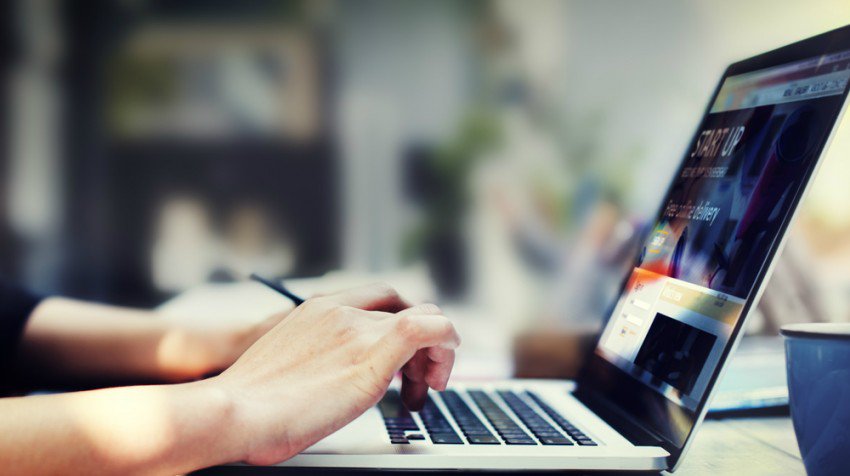 As a CAT aspirant coming from a tier 2 city, with limited access to educational resources. I had to travel 80 kms daily to seek education at the only coaching centre available. As is the hype around this entrance exam, all the students preparing for CAT tend to join one institute or the other to ace the exam which gives you access to most sought after b-schools of the country. But for me, the coaching institute was burning a hole in my pocket and was not worth the time I would invest in travelling every day. So, with that in mind, one day I decided to sit at home and prepare all by myself and I am glad I took the decision.
While browsing through various video sources on YouTube as well as educational websites, I found ample amount of content but it was not organised. I really did not know where to start. Then I came across Unacademy – India's largest online learning platform. I was amazed at the depth which was present on their platform. With a structured approach, they have covered all the topics for CAT in a crisp manner. And it is so not like a coaching institute, wherein you have to stick to one teacher since you have paid the money. The same topic on time speed and distance may be covered by 3-4 teachers and you can choose the one you like the most.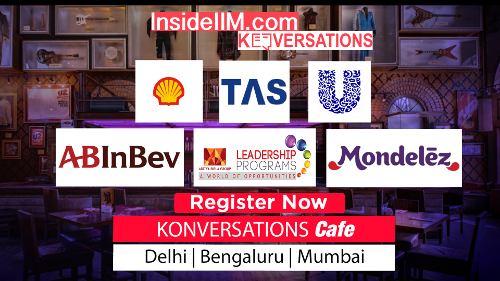 Strategy to ace CAT without joining any coaching institute?
I focused on a structured approach to cover all the topics. I would first cover the basics and then solve questions right starting first with easy questions and then move onto tough ones. Further, I also took up test series provided by different institutes for mock tests. It was my third attempt at CAT and my trajectory has been 95%tile in CAT 2015, followed by 96.7%ile in 2016 and 99.3%ile in 2017.
What is it that you did differently during the three attempts?
My first attempt was only hit and trial and I had not studied in detail. During my second attempt, I had joined a coaching institute but wasn't regular in my approach. Consistency is what is required the most in such cases. There is no ideal time to start preparing for CAT. There are people who have taken one complete year to prepare and there are people who ace it in 4 months. So, it is important to understand the concepts first and then apply them to different types of questions. Do not spend days solving very tricky questions.
Bell curve applies everywhere. From a particular topic, only 20% questions will fall in the 'tough questions' range. So, if there is a time constraint, do not waste days solving one tough question. This was the mistake I did during the second attempt. During my third attempt (wherein I scored 99.3%ile), I followed three simple approaches: save the travel time and look for best online resources, which in my case happened to be Unacademy.
About Unacademy
Unacademy started in 2016 as a platform for UPSC test preparation but has evolved and diversified into over 15 categories since. With a subscriber base of 4 million learners on the platform and an educator base of over 6000 educators, Unacademy has become India's largest online learning platform clocking over 20 million views in December 2017. Unacademy educators are really passionate about teaching and have a good command over their respective subjects. They create the category, ensures that the category grows at an exponential rate. It is through their grit and determination that they are able to bring good traction on the platform. It is the result of the vast student base they create, which helps them to take live classes on the platform, which are paid classes – available on pre-booking with a limited number of seats.
In a category like CAT, an exam taken by more than 2.4 lakh students every year, they have a subscriber base of over 150,000 learners. An ever-evolving and ever- growing category for them, they have the best faculty for teaching Quant, Verbal, LR & DI. From CAT 2016 qualifiers, they have two 100%tilers on- board who have taken live classes on the platform and have ensured that category grows on a month-on-month basis by 30%. Nilanjan Dutta, CAT 2016 100%iler, joined them last year and has already reached lifetime views of 2 lakh+ and high demand for his live classes. Another Educator, Akshay Mehndiratta, CAT 2016 100%iler joined them last month.  "It wouldn't be wrong to say that Unacademy is to India as what Coursera is to the world. I always wondered when students all over the world have access to free education through Coursera, why can't there be an identical platform for India, specific to our education system, for the majority of children who have access to the internet but probably very poor access to education. And there comes Unacademy, solving this problem and changing the education landscape of our country forever", says Akshay Mehndiratta.
With over 500,000 views recorded in the three months running up to CAT 2017, Unacademy is quickly becoming a go-to destination for CAT aspirants across the country. And we are just getting started. Even today, we are actively looking out for educators with professional teaching experience who are truly passionate about teaching and would love to come aboard to create courses on both Unacademy & Unacademy Plus.
Request all the interested people to fill up this form.
*This is a promoted feature.