Sales and Marketing Through The Lens Of A Budget Phone Camera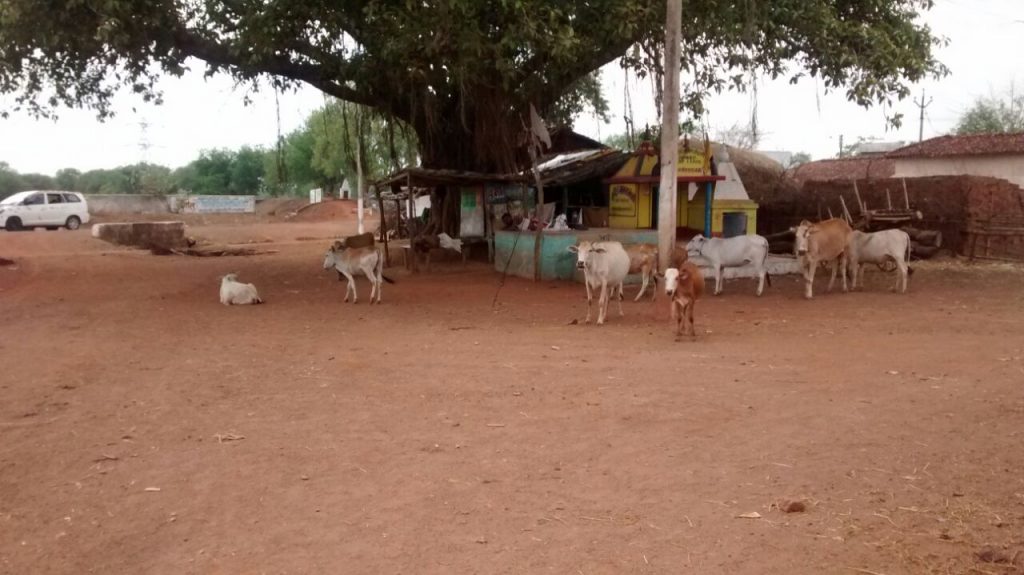 Rajnandgaon. Dalli Rajrha. Jamul. Dongargarh.
It's been a week since I dove headfirst into the world of FMCG Sales and these are the places I've been to in that time. You'll have trouble locating these places on most maps so I'll make it easier for you: These are all in Chhatisgarh and fall near Durg, which is near Bhilai, which is near Raipur, so that's our anchor.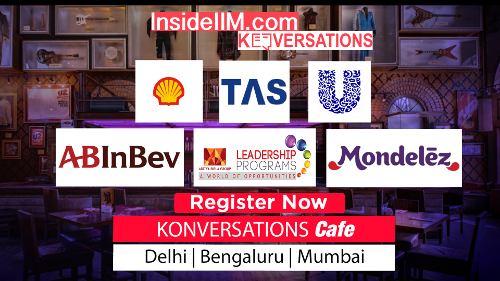 When you get placed in an FMCG company at a premier MBA school, amongst all the back-thumping and congratulations, you tend to let yourself believe that the war is over and life, henceforth, will be a valley of flowers where you will walk along leisurely and acknowledge admiring glances from the people around who are watching. Getting inducted into the company, amongst all the fanfare and cocktails at fancy hotels somehow cement that belief. That is so far from the truth that it almost borders on the ridiculous. The only people watching when you're on your sales stint are the people in the places that you visit and their glances are anything but admiring. Mostly they are amused at the sight of a city boy, drenched in sweat, wearing formals in the scorching sun at over 40 degrees and carrying his wares from kirana store to kirana store trying to explain the latest scheme on a new product to the shop owner, who at the end will look at you and say: Mandi se kal maal utha liya. Jai Shri Krishna. Nevertheless, the city boy moves on, undaunted.
My typical day begins at six in the morning, where I wake up and get ready to go to a new place. I'm currently staying in Bhilai with my CDO (Customer Development Officer – Basically a guy who handles stockists and their salesmen in a zone of the state). If we're going somewhere nearby we take his bike to the stock point after which I do a sales beat with a Salesman from morning to early evening, trying to learn the tricks of the trade. A typical beat has 40 stores over a 4 km distance but all this seems to multiply manifold under the unforgiving summer sun. If the place is far away, I travel alone by a state transport bus or take a general class ticket on a superfast express. I've come a long way from air-conditioned metros and cars.
On my first day, I made a huge mistake. I've always been active in sports and always thought of myself as hardy, so all that I was armed with was a handkerchief. By the end of the day, I felt as if my very essence had been robbed of me. Exhaustion doesn't even begin to cover it. I chucked my false sense of infallibility and bought a cap, sunglasses and a scarf to cover every inch of my head and face the next time I went out on a sales beat. You don't mess with the elements of nature.
The next four months and six-day work weeks are going to be challenging. Apart from being responsible for sales in a particular region, I am supposed to handle an independent project in that zone. No amount of simulation in the classroom has readied me for this. My bosses are supportive but equally demanding. Chhatisgarh is not an easy state to be in. Airtel has put up hoardings for 4G but 3G barely works in most places. My Reliance internet dongle refuses to work in this state. Transport is a major issue. Food is another.
People you work with look at you disdainfully when you mention that you've received an MBA degree. Stockists who have been in the business for years laugh off your ideas and suggestions citing that you don't know anything about the business yet. 'Tum abhi kacche ho', they say. On top of all this, photos of your college mates living it up in Mumbai, Delhi, Bangalore keep cropping up on Facebook and makes you question your present while reminding you of an alternate reality that seems a lifetime ago.
I realize that this narrative might seem a little negative but I assure you, this journey that I have embarked on has made my life far richer than all those lectures and PPTs we had, sitting in our classrooms during MBA. Every day throws something new my way and catapults me out of my comfort zone. I've met a lot of smart people on the ground who drive the sales of this FMCG behemoth and learnt a lot from them. I've managed to find my way across places where Google Maps sputters and dies, I've travelled general class in jam packed trains and convinced very reluctant men to give up an inch of space where I can park my butt for the next three hours. I've spent time with people living in villages with a population of less than two thousand and understood what their lives are like. The places I have been to may sound funny, but they are beautiful and untouched.
At Dongargarh, I sat pillion for six hours as we tried to sell our wares across ten villages, each more beautiful than the next. The euphoria you feel when you cross your daily sales target on a particular beat is unparalleled. The sound, dreamless sleep that greets you after a hard day in the field is a blessing. Amidst all the madness, there are tiny things that make your day. From a friendly dog at the railway station to a villager who offers you a cup of hot tea, they all make this seem worthwhile. I have just begun my journey and there's a lot more left to see and I can't wait