Sales And Marketing Trends At SJMSOM, IIT Bombay-MarkTrix, The Marketing Club Of IIT Bombay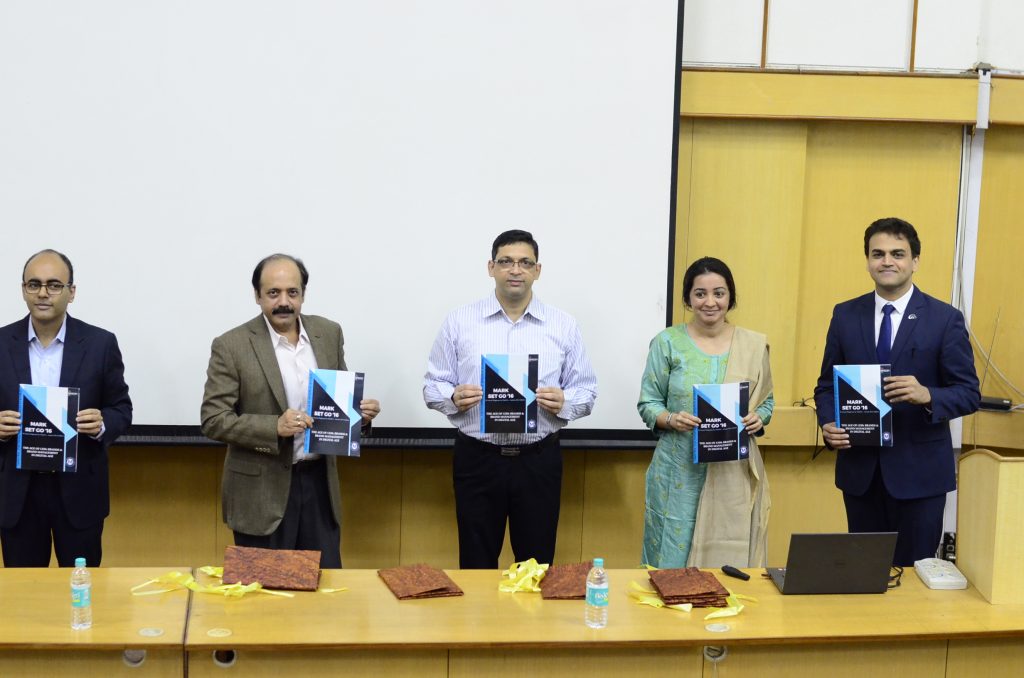 This article is aimed at the students who are in a dilemma whether to apply for SJMSOM, IIT Bombay if they wish to pursue marketing as a career focus.
"Business has only two functions — marketing and innovation."   

                                                                                         ― Peter F. Drucker
Students outside SOM (School of Management) perceive it to be an Operations and Supply Chain focused campus. This perception is reflected in multiple B-School blogs and student reviews. Ops foundation of the campus has been and continues to remain strong; more and more recruiters realise the B.Tech + MBA guy is suited for Operations which requires heavy reliance on data and analytics and business decision making. But having said that no college can do this well by relying on just one domain.
Not much is known about the scope of Marketing at the campus and this article is aimed towards these trends in recent years.
As in the case of any well run and established business, the things are never static but dynamic. The campus has realised that it has a lot to conquer and venture into in the coming years. More and more students at SOM now wish to pursue diversified career fields. While a major chunk wants to stick to its strength, i.e; Operations, which is undoubtedly a smooth career choice, there are others, who like to take up challenges and build their own career paths. One such example is of Ms Pooja Sehgal, Lead, Brand & Digital Communications, at Bill & Melinda Gates Foundation (Batch of SOM 1999). Very recently, while visiting the campus she mentioned how difficult it was for her back in 1999 to stick to her guts and continue pursuing Sales and Marketing while being at SOM. But her venture has paid off well, as she leads a fruitful career and continues her forward stride.
Today, things at SOM are not as challenging as they might have been for the first batch. The curriculum has kept pace with time and a larger number of courses in S&M domain are now on offer in the form of Core Subjects and Electives. Faculty having a huge amount of experience visit the campus and take up the courses. The change in curriculum is only reflective of what students have been wanting to pursue and what the industry has sought.
In recent batches, we had a significant portion of the students interning in Sales and Marketing domain and a number landing their dream jobs in the field. SJMSOM has been able created a niche' for itself in Sales & Marketing domain. Whether it be in Medical Instruments, Market Research, Digital Media or IT Sales or the traditional marketing roles in various firms.
Also in recent times, Marketing as a function has become more and more data-centric and digital has given traditional marketing a run for its money. This is has given SOM an opportunity to reach out to the industry and build new relations. A special mention being Cochlear Medical Devices, a leading Australian medical devices company, which maintains exclusive relations with SOM. Also, the Indian and global IT giants continue to roll out offers in niche' and coveted roles like business development, sales, and pre-sales to SOM students.
A significant part of the learning at any B-School comes from the live projects and the industry interactions. Surprisingly, at SOM more and more live projects (a rough estimate being 70-80%) are in S&M domain only. This is anti-thesis to the common belief that SOM is an Ops campus.
The campus has also been participating in L'Oreal Brandstorm, a major channel for L'Oreal to hire in India. Indeed, SOM has been the host campus for West Zone finals for last three years. There are students from the campus have also performed well at the various major Corporate Competition where they have bagged national prizes, seldom resulting in job offers, of which Mahindra War Rooms, HUL Lime, Amazon Ace and Asian Paints Canvas are noteworthy.
Certifications in the domain are also a key source of learning for the students. Our campus in partnership with Mercadeo education conducts workshops on Certified Marketing & Sales Analyst (CMSA) examinations. Also, our campus is a listed partner with the organisation and continues to drive learning through certifications and examinations helping students build a strong knowledge base.
The Placement Committee also has a lot to its credit as they continue to pursue the corporates to open more and more Sales and Marketing roles, which are in line with batch preferences. SJMSOM is on a continuous stride to move up the Corporate Value Chain and provide a more diverse set of managers.
The candidates who are now applying for various B-Schools should keep in mind that choosing a domain or a domain specific campus are not the same. You would need to have enough options to diversify in the two years of B-School education. SJMSOM, IIT Bombay offers enough opportunities for people who wish to pursue domain of their choice.
Best of Luck & Warm Regards,
MarkTrix, The Marketing Club of IIT Bombay
————-                                                   
About the Author: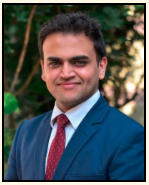 Deekshant Gahlot is a student of the Class of 2017 at Shailesh J. Mehta School of Management, IIT Bombay. After completing his graduation from IIT Roorkee, Deekshant has a work experience with Deloitte. A keen enthusiast in Sales & Marketing, Deekshant has led activities of MarkTrix, the Marketing Club of SJMSOM.
Email: deekshantgahlot@sjmsom.in