Sales Internship at Perfetti Van Melle: Elections, Sun, Candies and Gums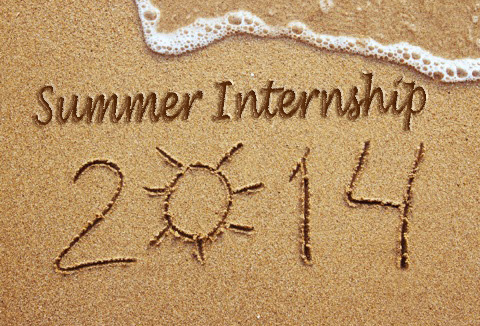 Unwrapping Begins
"Yes, it is going to be very hard and I won't be surprised if some of you come to me after 2 weeks and say that you don't want to do this work," said our branch manager and so started my internship with  Perfetti Van Melle India.
The initial days started with anticipation and fear. What kind of work will we be doing, whether we are good enough for that , is it going to be tough and the other usual stuff. I am sure all of us deliberated upon some or all of these questions. The first week was spent in orientation sessions, market visits and project introduction sessions. Since we were based out of Gurgaon so all interns were supposed to do a three day field visit of the markets in Delhi to get a hang of what the FMCG and confectionery business is all about. Delhi is considered a very tough but lucrative market for the FMCG brands and the visits were very beneficial in understanding the how the wholesellers, distributors and retailers go about their business.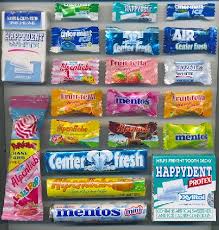 The Project
Then we were briefed about our projects. Each project was concerned with rural sales where each intern was assigned a different territory which he/she had to cover and come up with feasible solutions for the problem in question. We were each given a mentor and a guide who were to supervise and help us through the project.
My project was an effort to structure a rather erratic pattern of a PSR's coverage of his territory. A salesman in a rural market is referred to as a Pilot Sales Representative (PSR) by the company. The project basically asked me to come up with norms as to how a PSR will cover his territory. My base location was Lucknow and I had to cover 12 other districts in Uttar Pradesh to understand the rural markets in depth.  With stagnant growth in the urban markets and increasing disposable income in the rural sphere, the rural markets have become very profitable for the FMCG companies in particular. Each company is trying to come up with the best practices in sales, marketing and distribution. The PSRs are thus very important for them to take their product to the masses.
Around 30 days of my internship were out there in the field accompanying different PSRs. A typical day will start at around 7 to 8 a.m. when I will begin travel to the town to be visited that .The market visit will start at around 10 and will go upto 3 p.m. We had to go from shop to shop carrying out catalog of products, display them to the retailers and book order on behalf of the sub stockist who will be supplying the goods to them later. Centre Fresh , Centre Fruit, Alpenliebe and all the other brands which Perfetti  Van Melle has. Confectioneries, general stores , kirana stores , small paan dukaan were all our potential customers and each had to be serviced accordingly.
My work consisted of assisting the PSR in sales, doing research regarding his coverage patterns, learning the way the markets operate and collecting competitor data. The day would end at around 4:30 and I would reach back to my hotel anywhere from 6 to 8 p.m. Other than this there was frequent travelling criss-crossing all the districts I had to cover. Visit the market in the day, travel during the night and be ready for the market visit again the next morning.
The sales stint provided some valuable insights into the rural FMCG market dynamics.
– You are invisible to the retailer unless you talk about big margins
– Customer is the king: retailers, sub stockists and whole sellers will come up with some of the most innovative excuses and exorbitant demands
– Loyalty erodes even at an incremental profit of Rs 1
– With increasing penetration of cable TV and mobile internet and increased awareness the rural consumers are now an experimenting lot
– But price still holds a big edge over quality and brand name
– The infrastructure and connectivity is still pretty bad and distribution is very fragmented
– Management of transportation costs decides the final profits in a big way for the distributor
Internship Chronicles
Those 30 odd days in the rural domain provided some of the most interesting experiences I have ever had. Some were tough , some new and some pure surprising. Imagine a small town in the interiors of U.P. Poor roads, narrow streets and dirt. On top of it add a sun blazing at 45 degrees C in the months of April and May. Then picture yourself going from shop to shop selling candies and gums. Once my guide said," Gaurav aaj tujhe wahan bhej raha hun jahan tujhe khane peene ko tak nahi milega(I am sending you to a place where you won't even get something to eat or drink)." And really the place didn't have anything worthy of eating and finding a packaged water bottle was a task.
I had to travel on bikes , trains , buses, shared jeap and tata sumo, autos and tempos. Since you have to accompany the PSRs and as well the connectivity is not good you have to accept what you get. Once I travelled 150 kms in a day riding pillion on a bike and 200 kms the next day, on bumpy roads, you can imagine the rest.
"Tujhe kya lagta hai main roz iss takiye par baithta hun".
-Sameer, Dil Chahta Hai
 All this at the peak of the 2014 general elections, with politics in the air and election rallies going on all around. And believe me politics in U.P. is serious business.  Mantra for survival: Adjust and move on.
Then it was time to collate the research findings and come up with possible solutions to the problem. The field work ended but the tougher part began.  A normal day with comprise of creating models, researching different analytical techniques, playing around with excel and designing power point slides. These were accompanied by numerous discussions with my guide who very patiently bore with me and gave me a proper direction to work upon.
With sweat and toil the presentation was prepared. The final week was again spent at the Gurgaon head office under the guidance of our mentors who helped us in refining our presentations. Then there was the final presentation which gave me a chance to speak out all that I learned, observed and fostered. I was grilled on my findings and the solution I proposed but was able to answer satisfactorily .All in all the presentation turned out to be good.
Key leanings:
The internship gave me great learning in terms of FMCG sales, marketing and distribution. The sector has to manage with stiff competition, low margins and changing volatile consumption patterns. Since we were a confectionery brand dealing at a price point of 50 Paise and Rs 1, with distributors demanding higher margins and customer not willing to pay more, the role of a sales guy becomes extremely important. Why the same rural customer who is now spending Rs 28 for a pack containing 2 Pampers  is hesitant to buy Alpenliebe at Re 1 is intriguing. On top of that confectionery is an impulse purchase category and has several complementary products. So sales were part convincing, part tempting and lots of toil.
But it was very fortunate of me to get a rural project as it helped me gain important insights into the consumer patterns and market structure. A great deal is said about the bottom of the pyramid and the possibilities it has. To experience it at close quarters was enriching. It was kind of a free workshop on anger management and relationship building. When even a panwala can shout at you for goods being delivered to him a day late your ego runs down a drain. Your MBA college might sound very fancy to you and your family but for them you are the guy who will bring stocks of candies and you dare not be late.
And when in the market you also get to see a lot more than your own brand. The way the small time retailers and wholesellers work is a study in itself. I got to see why some shops work very well while others remain empty, how a whole seller will sell an SKU at less than cost price and still make profits, which brands are creating impact and so on. Sometimes you will be surprised at the huge turnovers a small town whole seller is generating every month and the tricks he uses to fool his customers.
Perfetti Van Melle Experience
It was a pleasure interning at Perfetti Van Melle . It is very difficult to keep your employees happy when sales division is concerned but the company is somehow managing to do that. The projects were tough no doubt, but all the resources and help was at our disposal any time we needed. Apart from good money and the joys of working in an employee friendly company the internship gave me immense learning. It gave me a chance to see India in a new light with lots of "SWADESH" moments in between. I went to places I would have never gone and interacted with people I never would have met. The gap between "India" and "Bharat" is immense and it was pleasant to bridge that up a little bit. All this while eating lots of candies and gums.
Gaurav Joshi
MICA, Ahmedabad