Sanskriti Knowledge Quest 2015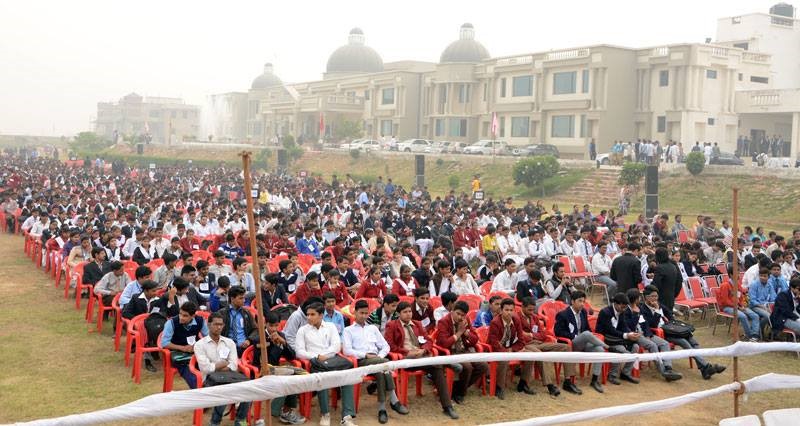 The 2nd 'Sanskriti Knowledge Quest 2015', UP State Quiz Competition initiated and managed by Sanskriti Group of institutions, witnessed a huge turnout of close to 3000 students coming from various institutions across UP, Haryana and Rajasthan. FORE School of Management, New Delhi was the knowledge partner of the event which was held at the sprawling campus of Sanskriti College of Engineering and Management, Mathura, soon to be declared as Sanskriti University.
Chairman of Sanskriti Group, Mr. Sachin Gupta, one of the youngest edupreneurs of the country, said "The Uttar Pradesh state Knowledge Quest competition is part of the ongoing overall skill development initiatives and an attempt to seek wisdom beyond class room curriculum. As academicians we need to nurture young talents and provide them with opportunities to develop themselves and be ready to meet not just what their profession may demand but beyond. Just like Satya Nadella or Sunder Pichai, students from this gathering may one day – lead a multi-million global MNC or be an entrepreneur coming out with a path breaking idea or lead the country as a politician."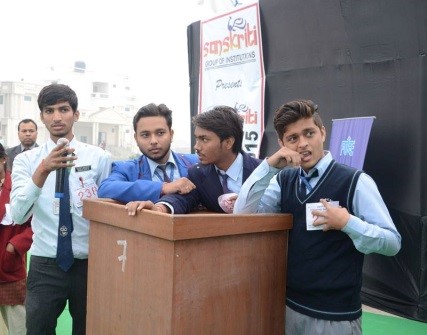 Sharing similar sentiments and questioning the road map and preparedness of the nation towards a skilled India, Dr. Jitendra K Das, Director FORE School of Management, New Delhi, said, "By 2020, India is set to become the world's youngest country with 54% of the working population less than 25 years of age. This demographic potential offers India and its growing economy an unprecedented superiority but unequal access to opportunity is the single largest bottle neck which needs to be addressed through more and more initiatives for the young talent force. Higher Education has to be linked with occupational/professional training and schools and colleges should come up with more learning and development platforms and opportunities for students. We take pride to associate with such skill development and talent hunt activities. It is a social and moral responsibility for us at FORE."
With an objective to sensitize students on factors influencing their career path, topics were selectively chosen from academics, current developments, socio-culture-gender diversity, policies, art and culture. The event was conducted by Nirmalya Pal, from DebriN Synergy, who kept the students captivated through the day. The initial round of the contest was conducted with 628 teams participating from across UP and neighboring states, shortlisted through progressive screening and online quiz conducted by education portal www.campusutra.com, till 8 teams made it to the grand finale. Special buses were arranged for participants who came from Palwal, Lucknow, Allahabad, Kanpur, Agra, Meerut, Aligarh and far away cities.