Saraswati Puja Celebration at IIM Ranchi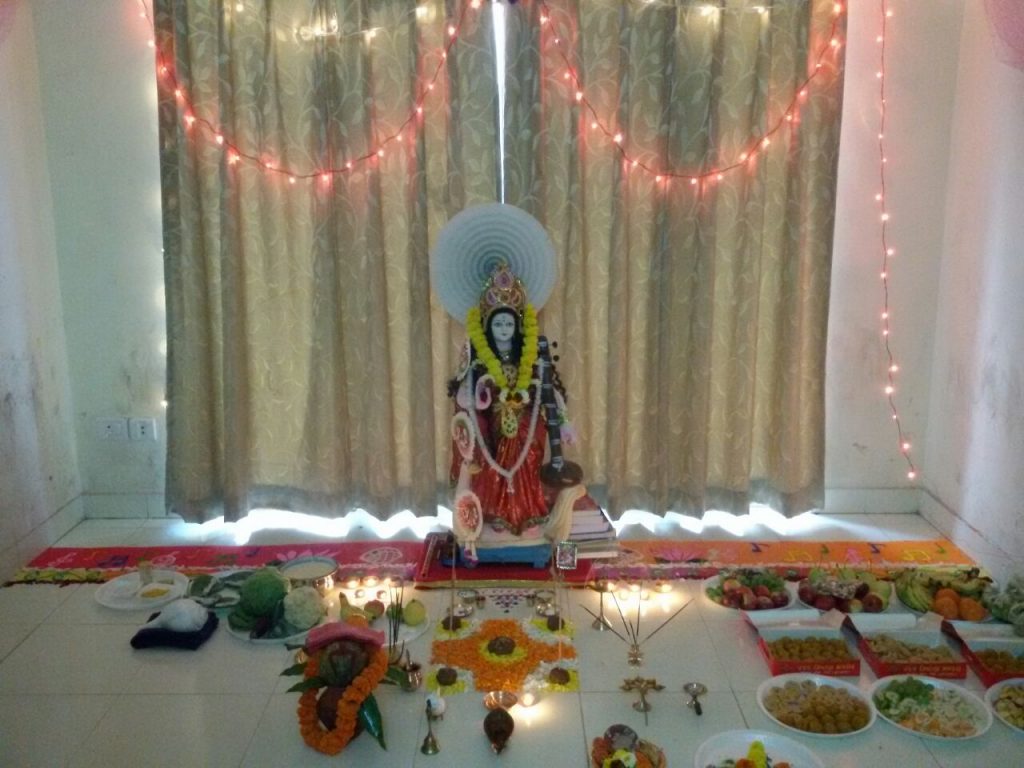 It was in the early morning that the devoted students of IIM Ranchi turned up for the much awaited celebration of Saraswati Puja. People turned up in traditional attire and beautifully decorated the Music Room at Khelgaon (hostel) in preparation for the puja. Piles of books, as is the tradition, adored the goddess of knowledge on both sides. The ceremonies started at 6 am and went on for two blissful hours. The entire room was bubbling with energy when the announcement of Pushpanjali from the priest (IIM Ranchi's very own) drew in an even larger crowd.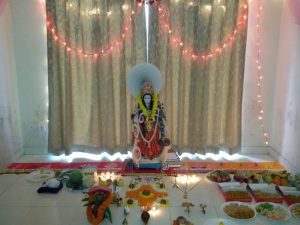 The ceremonies came to an end at around 8 am, after which sweets and fruits were distributed among the attendees. It was a festival in its truest sense with people eagerly clicking pictures of themselves flaunting their sarees and kurta pyjamas. However, the students had to be on their toes even on the day of the puja, with many running for their classes immediately after they had grabbed their share of sweets. The best part about the entire celebrations was the eager participation of people from all provinces.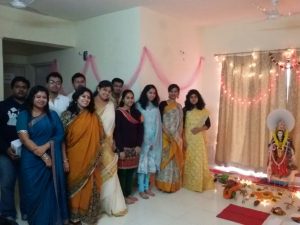 There was more to come in the form a glorious sandhya aarti which was held at around 8 pm in the evening. This was attended by even larger number of people, many of whom could not wake up in the early hours of the day. With a promise to keep the tradition going, the students started preparations for the visarjan which was to be conducted the next day.