Scholarships To Study Abroad For MBA Students – Part 1
Remember all those shots of Jaggu studying in Bruges, Belgium – in the film PK? Do you also dream of travelling to Paris, New York, Melbourne, or another foreign city to continue your education? An international education is a coveted asset. It opens doors and increases the exposure a student can boast of. But not all of us are fortunate enough to have parents or relatives who are loaded. And if they are, studying abroad is still an expensive affair.
Loans are an option used by many to further their educational goals. But they come with their own set of risks and drawbacks. Ergo, scholarships. If you are thinking of pursuing an MBA outside India, you can choose from a list of scholarships.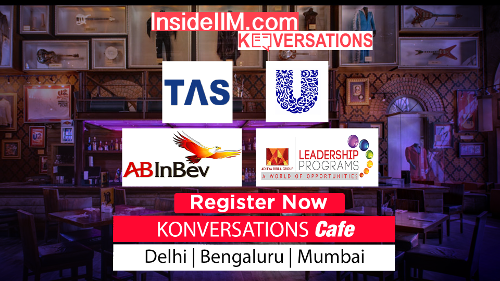 Here we bring you a series of scholarships for Indian students.
The Aga Khan International Scholarship
The Aga Khan Foundation is a private NGO founded in 1967 by Prince Shah Al Hussaini, Aga Khan IV. One among its many initiatives is the Aga Khan International Scholarship Programme.
About the Scholarship
The Aga Khan Foundation offers a select number of scholarships every year to students from developing countries, including India, to finance their post-graduate studies in highly reputed universities in any country abroad. Their aim is to prepare scholars and leaders for employment, especially within the Aga Khan Development Network (AKDN).
Scholarships are awarded on a 50% grant : 50% loan basis through a competitive application process once a year in June or July. The Foundation gives priority to requests for Master's level courses (MBA!) but is willing to consider applications for PhD programmes, only in the case of outstanding students who are highly recommended for doctoral studies by their professors and who need a PhD for the fulfilment of their career objectives (academic or research oriented).
Return Policy:
The 50% of the scholarship amount (which is given as a loan) has to be repaid within 5 years after your study period, along with an annual service charge of 5%.
Eligibility
Indian citizens can apply. The foundation also accepts applications from other developing countries such as Bangladesh, Pakistan, Afghanistan, Egypt, Kenya, Tanzania, Uganda, Madagascar and Mozambique.
You must be under 30 years of age.
You must be applying for a master's level program. The foundation also considers applications for Ph.D programs, provided that you are highly recommended by your professors and if the Ph.D is necessary to fulfil your career goals.
Short-term courses are not considered for the scholarship.
You can't apply if your course has already begun.
The scholarship amount is given in the form of 50% grant and 50% loan.
The scholarships are to be used only for the course tuition fee & living expenses.
Travelling expenses are not be covered.
Deadlines
Application for the 2017-18 cycle is already closed. Applications for 2018-19 cycle will start in January 2018.
Typically, applications can be submitted latest by mid-March every year.
Scholarship winners are typically announced by July.
Find out more about the Foundation and the scholarship here.
British Chevening Scholarships
Chevening is the UK government's international awards scheme aimed at developing global leaders since 1983. Funded by the Foreign and Commonwealth Office (FCO) and partner organisations, Chevening offers two types of award – Chevening Scholarships and Chevening Fellowships – the recipients of which are personally selected by British embassies and high commissions throughout the world.
Application:
Applications for Chevening Scholarships and some Chevening Fellowships open between 7 August and 7 November 2017. You can apply here.
Eligibility:
Be a citizen of a Chevening-eligible country
Return to your country of citizenship for a minimum of two years after your award has ended
Have an undergraduate degree that will enable you to gain entry onto a postgraduate programme at a UK university. This is typically equivalent to an upper second-class 2:1 honours degree in the UK.
Have at least two years' work experience (this may be up to five years for fellowship programmes, so please refer to your country page for further details)
Apply to three different eligible UK university courses and have received an unconditional offer from one of these choices by 12 July 2018
Meet the Chevening English language requirement by 12 July 2018
Application Timeline
Mid- March: Applications are already open, and will close typically.
June: Conditional Award Letters (CALs) sent out to successful candidates typically.
July: CALs continue to be sent. Universities are asked to complete placement (read admission) documentation. Final Award Letters (FALs) are sent to British embassies and high commissions for signatures.
August: FALs continue to be sent. Admission process with universities continues. Information of flight bookings and cash card is sent to final awardees.
September: Short term loans for accommodation are arranged.
Find out all about these scholarships here.
USA -USIEF Fulbright Nehru Fellowship
The United States-India Educational Foundation, USIEF, provides exchange opportunities and scholarships to students, teachers and scholars, and for those who seek programs to enable professional growth.
About the Scholarships
The Fulbright Nehru Master's Fellowships are awarded to students who plan to pursue a Master's degree in the US.
Scholarship benefits
J-1 visa support
Two-way Economy class air travel from home city to host city in the US
Funding for tuition, fees, and most living-related costs
Accident and Sickness Program for Exchanges as governed by the guidelines set by the US Government
How to Apply
Apply to all the USIEF fellowships online at www.usief.org.in.
Important dates
June 15, 2017 -Due Date of Applications for 2018-2019
June-July 2017 -Field-specific screening committees review applications to be able to short-list candidates
Mid-August 2017 -Short-listed candidates have national interviews, in Delhi
End August 2017 -USIEF notifies the finalists and they then attempt tests (like TOEFL, GRE)
September 2017 -Recommended candidates' applications are forwarded to the Fulbright Foreign Scholarship Board (FSB) for approval and placement
March-April, 2018 -USIEF notifies finalists that have cleared approval from the FSB
May-June, 2018 -Candidates undergo Pre-Departure Orientation programme
July-August, 2018 -Pre-Academic training is imparted in the US, if necessary
August-September, 2018-The degree programme begins
Find out more here.
Australia Awards Endeavour Scholarships
The Australia Awards–Endeavour Scholarships and Fellowships is open to Indian students among other nationals, to undertake study, research or professional development in Australia.
About the Scholarships
Endeavour scholarship recipients will receive tuition fees paid up to the maximum study/research duration on a pro-rata basis. Tuition includes student services and amenities fees.
Scholarship benefits
Travel allowance: $3,000 (provision to pay up to $4,500 under special circumstances)
Establishment allowance: $2,000 (fellowships) or $4,000 (scholarships)
Monthly stipend: $3,000 (paid up to the maximum category duration on a pro-rata basis)
Health insurance for the full category duration (OSHC for international recipients)
Travel insurance (excluding during program for international recipients)
Types of Awards
Category: Endeavour Postgraduate Scholarship
Level: Australian Masters or PhD
Duration: Up to 2 yrs (Masters)
Tuition (up to) $15,000 per semester
Total Category Value $AUD: Up to $140,500 (Masters)
Category: Endeavour Executive Fellowship
Level: Professional development
Duration: 1 -4 months
Total Category Value $AUD: Up to $18,500
Eligibility
If you're applying for the Endeavour Postgraduate Scholarship (Masters/PhD), you must complete your bachelor's degree before 31 December 2016.
You must provide a letter of expected undergraduate completion from the institution which they are currently studying.
Deadlines
Applications for 2018 are closed. Applications typically open in April.
Find out more here.