SCMHRD | HR Forum presents Astuce 2016 (23rd Jan)
SCMHRD, an institution that is known for excellence in the field of Human Resources has always been on top of its game when it comes to its fests and competitions.
HR Forum(HRF), the only HR functional committee at SCMHRD thataims to spearhead activities and remove traditional myths surrounding HR as a function while creating awareness regarding the importance of HR in the current business scenario, is all geared up to astound you with its Flagship Event Astuce on January 23, 2016.
Astuce;French for Trick has always been about novelty. The last time HRF organized this event was in 2014. The fest saw a phenomenal response from top business schools all over the country. The theme was 'The Hired and The Wired- HR and Technology' and eminent speakers shed light on it.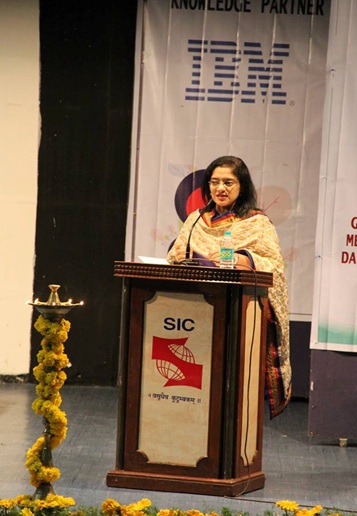 Director's Welcome Astuce 2014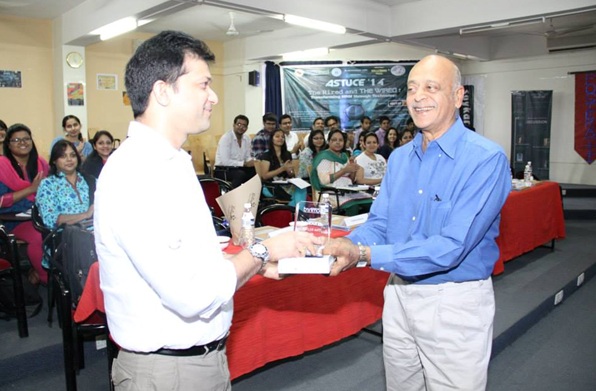 Our beloved Philip Coelho felicitates the Speaker
This time is going to be no different. Buzz around Astuce '16 began with a poll from students where they chose the theme 'HR in Start Ups'. The inspiration of the same comes from the sudden downfall of many Start Ups which shot to fame but saw rather rough days because of their confused HR strategies.
Hence, Astuce 2016; Create, Connect, Conceive is all set with its day of competitions, knowledge and fun. The event will have a Case study competition, a panel debate and the highlight for the day called Start it Up.
HR Forum is all set to host its biggest HR conclave in the history of SCMHRD and we hope to see all of you there!
For more details on Astuce you can follow us on:
Facebook:HR Forum
Twitter:@HRForumSCMHRD
Get to know us more at:    www.scmhrd.edu ; Our Facebook page : here
You can also follow us on Twitter : @SCMHRDian
The S.C.M.H.R.D. Official Blog here
We are also on Youtube !