SCMHRD Leadership Series: When Corporate India Visited The Campus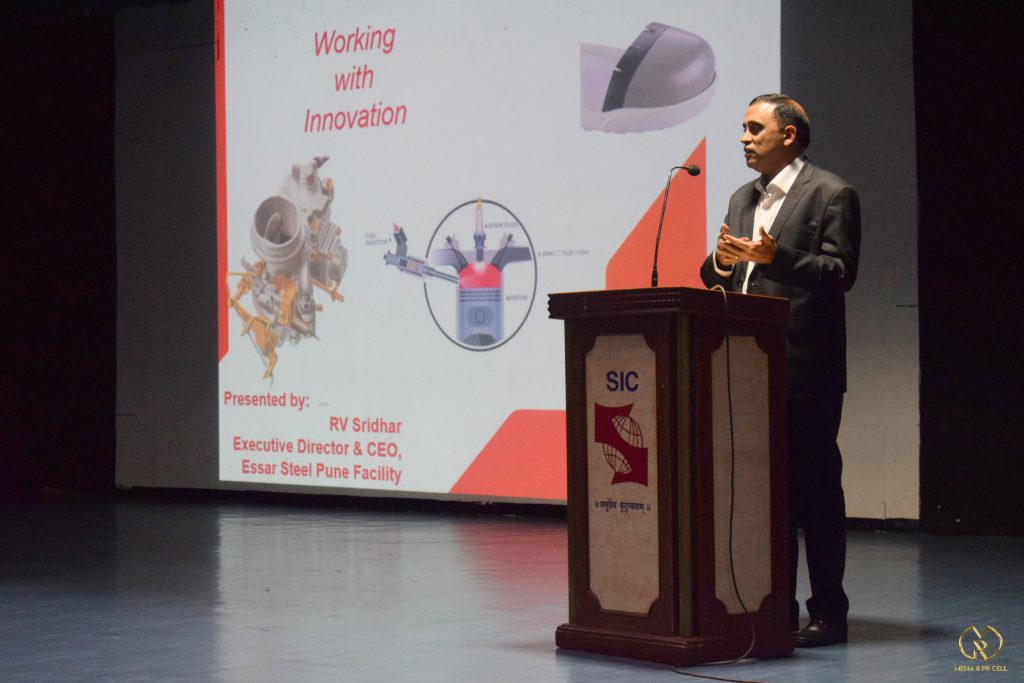 In a B-School, the curriculum will only cover the basics. One cannot learn about a Walmart while the next Flipkart is being built out there, and who best to teach future corporate India than the corporate honchos today? Keeping this mission in mind, the Corporate Relations Team along with the Guest Lecture Team of  SCMHRD organised 'The Leadership Series' wherein students interacted with industry leaders from different sectors. The speakers covered a large range of topics from strategy to team building. The event started off with Mr. Harshit Vyas (Head, Western Region – OYO rooms) on 12th July, Mr. Sumit Neogi (VP Human Resources for services-Reliance Industries) on the 14th, Mr. Manish K. Shah (Managing Director-Manba Finance) on the 15th and Mr. R.V. Sridhar (Executive Director and CEO-Essar Steel) on the 16th.
Mr. Harshit Vyas is an alumnus of IIT-BHU (Varanasi) who after working on his own startup decided to join OYO rooms. By using the story of his own life, he spoke about the lessons he learnt from managing teams and expanding operations to Malaysia. His thoughts on questioning  assumptions about what is possible through war rooms which were  incorporated in OYO and of building culture through OYO's tenants  developed hand in hand with their employees were some of the ideas which  stood out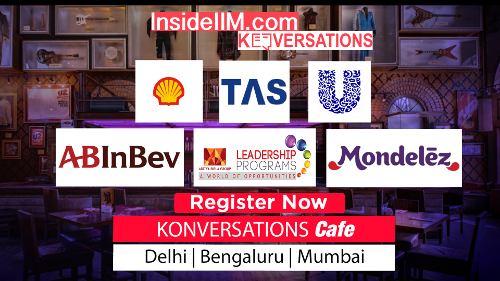 Taking forward the theme of building top class teams was Mr. Sumit Neogi's session, which was part of the ASPIRE Leadership session, a Reliance industries initiative. Having done his Personnel Management and Industrial Relations from XLRI, Mr. Neogi took students through his journey from being a consultant to working in industry. He later handled queries by students about Reliance industries. The key takeaways from his session were the fact that HR professionals must know the inside-out of their businesses and the role of mentors in the success of individuals.
The third session was taken by Managing Director and Founder of Manba finance, Mr. Manish K. Shah. Having the built Mumbai's top two wheeler lending NBFC firm from scratch over the last 20 years after leaving his successful practice as a chartered accountant, he shared his philosophy with students. From having focus and the will to go through with one's own ideas, ensuring one aligns their CSR strategies with their business functions and exploiting niches to beat competition were only some of the many principles he shared with the audience. By using stories from his business to illustrate his point the audience was captivated by what was essentially a mini-MBA session.
What followed was an enlightening session by Mr. R.V. Sridhar, who is an IIFT Delhi alumnus and is currently working as the ED & CEO of the  Essar Steel Precoated Facility, Pune.
He turned around this unit from being a loss maker to the most profitable SBU (300% EBITDA increase) through Process innovation, accelerated new product development & innovative working capital management.
In the session, he discussed different aspects of business dynamics taking examples from the steel industry. Speaking about cost disruption, innovation in the metals sector and conflation in the physical and digital world, he emphasized on the need to identify institutional voids and geographical diversification. We were apprised of the importance of cash flow in business and the development of global niches and the blue ocean strategy and were illustrated "The Innovator's Dilemma" with real world cases viz Kodak versus Fujifilm, IBM versus Microsoft and Blockbuster versus Netflix.
All the lectures were immensely engaging witnessing a lot of inquisitive budding managers seeking a deeper knowledge of business dynamics. The depth of experience combined with the technical expertise provided by SCMHRD is sure to help the students transitions from B-School to the Corporate world with ease.