SCMHRD | Marketing Club presents Marketing Conclave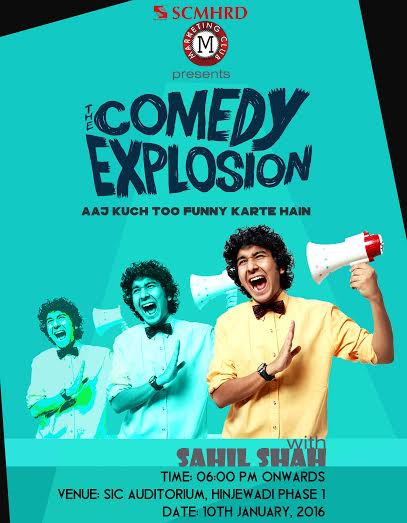 AAJ KUCH TOO FUNNY KARTE HAIN !!
A day without laughter is a day wasted" – Charlie Chaplin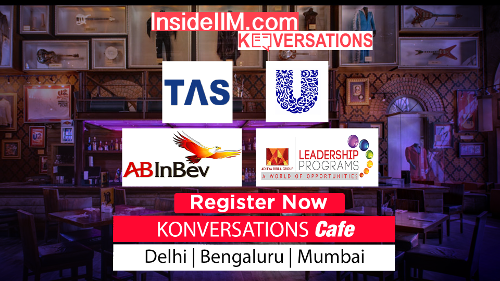 Marketing Club, SCMHRD presents to you COMEDY NIGHT with SAHIL SHAH – One of India's youngest, wackiest and most kickass stand-up artist from East India Comedy.
Sahil is one of India's youngest professional comedians. He refers to himself as a child stuck in a man's body. Sometimes the child disagrees with this. His puns and unruly curls make Sahil Shah a unique combination of a Lasith Malinga look-alike with a crazy sense of humour. He is the only person alive whose hair has been frisked at an airport.
Sahil has also appeared on Channel V's U R Fired as one of the funnymen. As a stand-up comic he's seen regularly at the Canvas Laugh Factory (previously The Comedy Store), NCPA and a number of pubs and clubs across the country.
"Has people cracking up." – The Deccan Chronicle
"One of the most promising names on the comedy circuit" – The Hindustan Times
PUT YOUR LAUGHTER MASKS ON AND GET READY TO WHACK YOURSELVES UP !!~
Venue: Auditorium, Symbiosis SIC Campus, Hinjewadi, Pune
Date: 10th Jan 2016
Time: 06:00 PM 
For Passes Contact:
Deepak Jindal – +91 9130092368
Gaurav Singh – +91 9146951025
Facebook: Marketing Club
Get to know us more at:   www.scmhrd.edu ; Our Facebook page : here
You can also follow us on Twitter : @SCMHRDian
The S.C.M.H.R.D. Official Blog here
We are also on Youtube !