How To Score Well In CAT Despite Your Low Mock Scores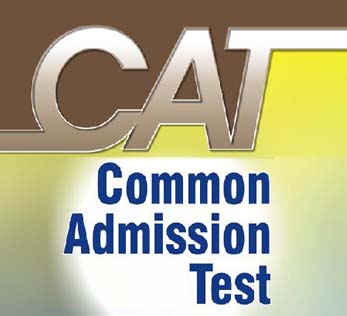 Hi! I am Dilshad Ali. I did B.Tech from IET Lucknow and scored 97.23 percentile in CAT 17.
You must have heard about people who used to perform poorly in mocks but they scored decently in the final exam! Luckily( maybe incidentally ) I am one among them.
I had joined a test series of  TIME and HitBullsEye. I had taken all national mocks, all CRTs and all advance sectional tests of TIME religiously. But never crossed 85 percentile either in the national mocks nor in CRTs, occasionally I touched 90 in sectionals. Hadn't taken HitBullsEye that seriously but had taken all national mocks and scores were almost the same here too.
Here is my scorecard

So how did this happen?
There always is/are (a) cause(s) behind happening of anything!  So, let's see what is behind this!
There could be different reasons for different people, after all, everybody is unique.
Why poor score in mocks?
One of the reasons, if I begin with particularly not scoring good in mocks, is that mocks have some pattern in them and are to some extent formula based. Also, coaching institutions set so many mocks that there is a compromise of quality over quantity, so mocks are not on the same benchmark as of CAT. Moreover, in every coaching, it is very likely that persons who develop study materials also set mocks. So questions on similar trick and concept are bound to be common in study materials and mocks, in return the students who have studied those study materials tend to score high in mocks. So if you are not a formula person(which I happen to be not) and do not panic on seeing questions which do not have patterns in them, you might do well in the final exam.
Why decent score in the final exam?
After analyzing my preparation and exam strategy, I  found reasons behind the score of the different section that I got in the exam.
QA
For this section, I had solved basic as well advance study material provided by the coaching institute along with the sectional tests. In all the mocks my attempts were more than twenty questions but I used to commit silly mistakes. My accuracy in this section was in the 60s in mocks. In the final exam what I did was that I cross-checked all answers and end up attempting only 23 questions. The final score is 70, So I must have not got more than two incorrect questions.
VA&RC
In this section also I used to attempt around 25 questions in mocks but accuracy bothered me.
What I did especially for this section was that in the last 15 days I did an intensive reading. I used to read daily two articles of philosophy from the Sophia Project and one article from any magazine among The New Yorker, Psychology Today, Harper's Magazine,  The Newyork Times. In the final exam, I attempted 24 questions from this sections.
DI&LR
As you can see from my scorecard that it has brought my overall score down. I literally was struggling in this section in the final exam.
For this section, I analyzed only the mocks and did nothing special maybe that's why nothing special happened.
I believe that accuracy is paramount. A good accuracy with an average number of attempts can take you far away from an average accuracy with a good number of attempts. Also, I would suggest that do not panic if something is not going according to your way which is bound to happen. If you panic, it can make you do blunder! Like marking an option for satisfying a given condition although you are asked to mark an option which does NOT satisfy that given condition!
So keep calm and endeavor to score the highest! and keep your focus on D-day. Good luck!