Sculpting A Paradigm Shift Towards Customer Experience Management – A Guest Lecture By Mr. Kishore Kothuru, Oracle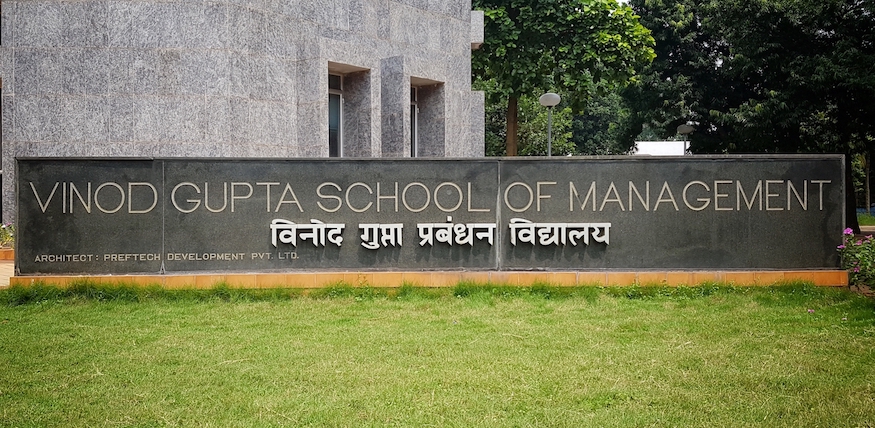 The Digital Whirlwind currently permeating every territory of modern human civilisation is rapidly throwing old business strategies out of gear. Organisations across all industries, which at some point of time were content with vanilla offerings delivered similarly for every customer and uniformly across channels of engagement, are now having to go under the hood of their processes in unprecedented ways. Managers in stimulating situations as these are having to imperatively summon their imagination and dedication to steward their organizations towards sustained success. Thus, taking cognizance of trends as these, the Vinod Gupta School of Management, IIT Kharagpur, invited Mr. Kishore Kothuru, Director Sales – Customer Experience, Oracle Digital Prime at Oracle India Pvt. Ltd to address the budding managers of the Institute.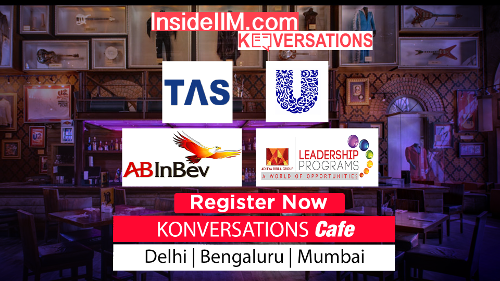 Mr. Kishore, an alumnus of the Indian Institute of Foreign Trade and a leader packing close to 2 decades of industry experience, added umpteen dimensions to the absorbed audience on the topic of customer experience. He bucketed his lecture into 4 different sections – 'The Changing Face of Customer Experience (CX)', 'The Relevance of CX for the Mid-Market Segment', 'B2C Marketing through Cross-Channel Campaign Management Software (CCCMS)' and 'Key Vendors in the CCCMS space'. At the outset of the session, Mr. Kishore cited the 'Paradigm Shift in Customer Engagements' currently being witnessed in the market as a major push for companies to embrace 'Customer Experience' as one of the focal points of their strategies. Talking about this, he highlighted how unique customer journeys have become today for different customers. Customer journeys, formed by stringing together multiple touch points across different platforms of engagement – website, smartphone app, physical stores, and telephone are becoming sources of competitive advantages or reasons for failure for companies. Mr. Kothuru mentioned, "Understanding it well enough that customers in this age are unique, with unique preferences – distinctly identified at different touch points, is an indispensable piece of realization, must for every company."
Continuing this train of thought, he spoke about how traditional methods of managing customer engagements plagued with silos, are quickly falling outside the consciousness of managers, who are fast adopting integrated solutions to craft connected customer experiences. These solutions span the breadth of sales, service, and marketing functions of organizations, entirely handling the marketing lifecycle – from suspects and prospects identification to their conversion into brand loyalists and advocates. In doing all of these, they deliver hyper-personalized experiences suiting unique preferences anytime, anywhere. Significantly, Mr. Kishore explained how these solutions not only radically deviate from the ancient ones in terms of their use of technology, but also in the results that they add up to. Breakthroughs in technologies like Artificial Intelligence, Machine Learning based personalization engines, Data Analytics, Cloud Computing, IoT, and Big Data are propelling Integrated CX Software Solutions to help adopters achieve revenue gains of 4-8% above the market average, enhanced customer lifetime values (6-14x) vis-a-vis competitors, and build category-leading brands. The bottom-line of all of this, as propounded by Mr. Kothuru was – 'Significant differentiation for adopters'.
As a part of the lecture, Mr. Kishore was particularly exuberant about the Mid-Market segment, a crucial market segment for economies like India and the US. He branded it as the 'Growth Engine For India' which had on its rolls close to 1 in every 3 employed persons of the country. He saw an exceptionally high degree of promise within companies of this segment for 'Customer Experience Solutions' that could make them stand out in the crowd and stride across industries. In this context, customer experience solutions could plug the essential gaps in coverage, relevance, consistency, channel presence, and cost to value existing today, holding the segment back. Oracle, a name to reckon with in the information technology realm offers end-to-end solutions for elevated levels of customer experience through its Marketing Cloud, Sales and CPQ Cloud, and Service Cloud. In this respect, Oracle stood in the leadership quadrant as judged by critical reports from Gartner, IDC, and Forrester.
Moving towards the conclusion of his lecture, Mr. Kishore held a highly engaging Q&A round which saw the inspired attendees ask questions ranging from domains of Digital Marketing, Marketing for specific industries, all the way to Privacy and GDPR legislations. Thus a session which unfurled a series of insights for the students to assimilate reached its end on an influencing note. In hindsight, it can be said that sessions such as these go a long way in bridging gaps between classrooms and corporates. Thus, the role of Industry Stalwarts as Mr. Kishore Kothuru in shaping the future managers of this nation cannot be appreciated enough with mere words. Hence, the Vinod Gupta School of Management, IIT Kharagpur extends its gratitude to Mr. Kishore Kothuru for his contribution towards the greater good of learning and hopes to host him in the times to come.
VGSoM Kharagpur
The Vinod Gupta School of Management is a business school in India. It was established in 1993 at IIT Kharagpur and was the first management school to be set up within the IIT system. It was initiated by a distinguished alumnus and a Life Time Fellow of the Institute, Mr. Vinod Gupta. In the year 2018, VGSoM completed 25 glorious years of its existence as a premier B-School of India. Today it is consistently ranked as one of the top 15 Institutes for business management in the country and boasts of a list of illustrious alumni holding prestigious positions in companies across the world.