My Selfish Reasons For Choosing IIM Shillong
I have always been a narcissist, often finding myself unabashedly boasting about it, much to the annoyance of the present company. I am full of myself, and prioritized a smaller batch size over other parameters while considering a business school, with a promise of a greater faculty to student ratio. I wanted the extra attention from the faculty, to absorb all the invaluable insights they garnered from their experiences going through very enviable career trajectories. I feared that would be lost in other business schools, creating disconnect between the professors and the students. IIM Shillong, on the one hand, boasts of a highly acclaimed faculty team, facilitating a relatively small group of participants comprised of just under a couple of hundred. On a lighter note, the constant badgering to visit home and the emotional blackmail that accompanies it, would now be obsolete, owing to the location of Shillong.
The day I arrived here, the first person I met in this alien city of Shillong, was a guy named Deep Rastogi, with an infectious smile, insisting on carrying my bags while accompanying me to my living arrangements, pretty late at the night. He was a member of the Hostel Committee at IIM Shillong, that facilities the living and dining arrangements of all the participants at IIM Shillong, and a senior student. It wouldn't come as a big surprise that I had one of the biggest cultural shocks of my life. I was taken aback, since the whole concept was beyond my comprehension. I have had experiences of seniors being indifferent at best, but this was a whole new experience. But I soon realized that it was just the tip of the iceberg. Over the course of the next couple of weeks, seniors spending really late nights initiating the new entrants into the prerequisites of the program was a regular sight.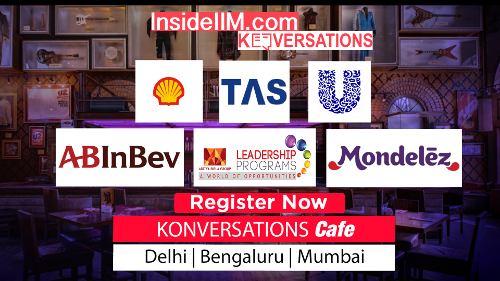 Pritish Reddy
PGP 1st Year
IIM Shillong