The Sense of Family At IIM Raipur Makes The Campus Unique – Moon Moon Tiga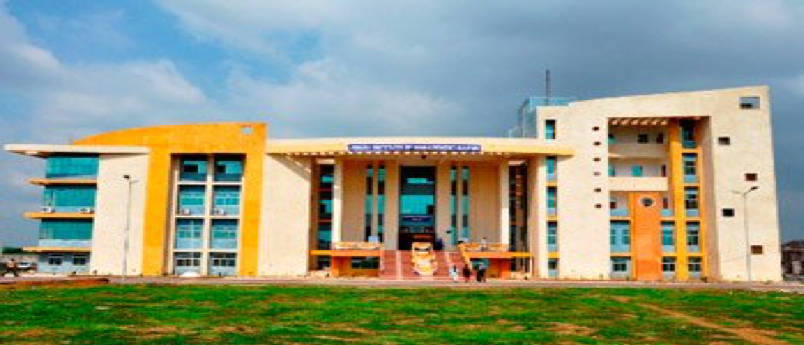 Normally people judge a college by its infrastructure, faculties and its placement figures and but rarely people ask for its culture. I would rather say that college cannot be declared good until or unless it has a good culture. And this is what IIM Raipur is rich at it.
Engineering, Science and Arts are all under one roof in IIM Raipur. All have a different culture, thought process and ideas, but stay under the same roof. You would see photographers, musicians and future leaders, amidst a rally lead by girls for a social cause. This is how the IIM Raipur environment looks like. Within one-year IIM Raipur has already taught me the true meaning of unity in diversity.
At IIM Raipur no one studies in silos, there is a culture of group study. This so happens because there is a strong believer of all students that studying alone makes you good but not the best. Every festival is celebrated with great pomp and show and it is celebrated in the one and only badminton court which is multipurpose. If people want to play cricket then they use badminton court and if they want to play football then they use badminton court and if any cultural programme then also badminton court was used.
Here at IIM Raipur all think about each other's success so if anyone finds any short-term project they immediately share the information to each other. This shows how people care for each other and this brings out the sense of family. And it is always said that doing little things marks greater impact on life.
ABG Company I want to work for
I would like to work for Aditya Birla Payment Bank in ABG. The reason behind choosing is that my father himself is a banker and I have seen him working and I know his tactics of doing work. So, from childhood, I have a dream of doing a job in the banking sector.
And during my internship, I realised that I have potential to do work in BFSI sector. As during my internship when I was preparing a marketing strategy for BFSI sector I have already understood pain points in BFSI sector and have solutions to it. I even had a team of executive and I used to guide them in to meet the people and convince people according to their persona.
Moon Moon Tiga – is a 2nd year student at IIM Raipur