A Sense Of Purpose At IIM Raipur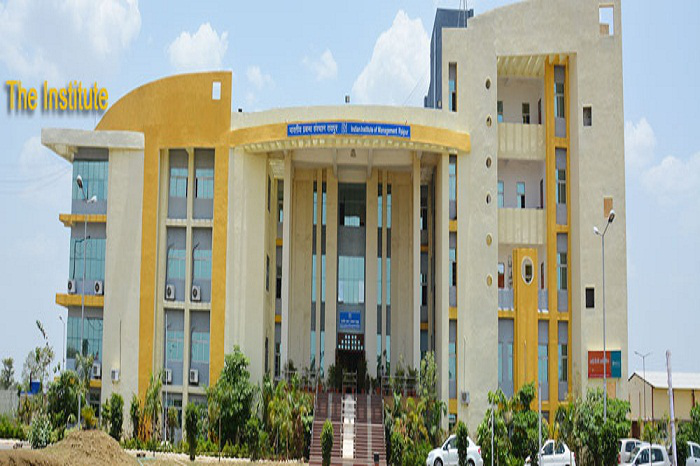 It's 9.28 a.m. and dressed in smart shirts and crisp trousers all of us sit awaiting the professor for our first lecture. I look around at all these students dressed in wonderful formals and wonder where have I come? Is it a 'college classroom' or 'a corporate meeting'? Formals in classrooms are a must at IIM Raipur. I cringe at this thought. Why can't we wear casuals like they do at other b-schools? It is so tough to sit in these formals throughout the day. I ask this question to our senior -Yogesh Verma (ever so helpful and smiling). He smiles and says that's precisely why. I don't understand and then he explains that when I begin my corporate life, I would have to do it daily so my two years at IIM Raipur will train me for that. The days pass and with each passing day formals become a part of my skin. I feel extremely at ease in this dress code. It feels different. It gives me a sense of purpose.
Many, like me, also felt that this campus is just one building. But now I realize how beneficial that is. I can step out of my room and almost instantly meet everyone. It is like one big close family. It is impossible to not get noticed here. It is a wonderful ecosystem here. Everyone knows everybody here. Our seniors are around us and it is so easy to talk to them. They are extremely patient and helpful. I don't think that such networking would have been possible in a huge campus (and although we will be shifting to a huge one in a few days I feel the bonding that we have established here will keep us close in the new campus as well.  Here I would also like to acknowledge the tireless efforts of the admissions committee who made us feel at ease and conducted many ice-breaker sessions so that all of us felt comfortable with each other. It is a tough task to manage so many students.
But life is abuzz at IIM Raipur. There are 13 clubs and 9 committees to facilitate every activity at IIM Raipur. Everything is student-driven and people work in close harmony whether or not they are a part of any club or committee. This place is never short on energy. We learnt that when we conducted the EID celebrations here. Everything was done by the 2018-2020 batch. We learnt from each other, everybody helped each other, newer talents were found, the tasks assigned and the function was a huge success. We were free to do anything that we wanted and conduct this function in our own way. That was a huge learning experience. Our seniors were always around to help and guide us. They gave many valuable suggestions but I had never experienced so much of freedom and so much responsibility together ever before. We actually took our own decisions and brainstormed with each other.
Life here at IIM Raipur is different and I am extremely glad that it is. There is so much to learn and explore. Everything that we do here prepares us for the life ahead, the culture of IIM Raipur ensures that. Our seniors are there to guide us. So I am looking forward to two fruitful years here at IIM Raipur and imbibing the culture that prepares us for the life ahead.
WHICH ADITYA BIRLA GROUP COMPANY I WOULD LIKE TO JOIN?
I would like to join Aditya Birla Fashion and Retail limited. There is a lot of scope for growth in this sector as new trends come in the market. The group is already successfully running brands like Van Heusen, Louis Phillipe, Peter England etc. and now as they are looking to open more American Eagle stores and even add 350 more apparel stores so I feel that it will be an interesting opportunity to work in this company and there will be a lot of growth.
Ashutosh Chhibber is a first year student at IIM Raipur