Session By Leadership Coach Ashu Khanna At IIM Indore, Mumbai Campus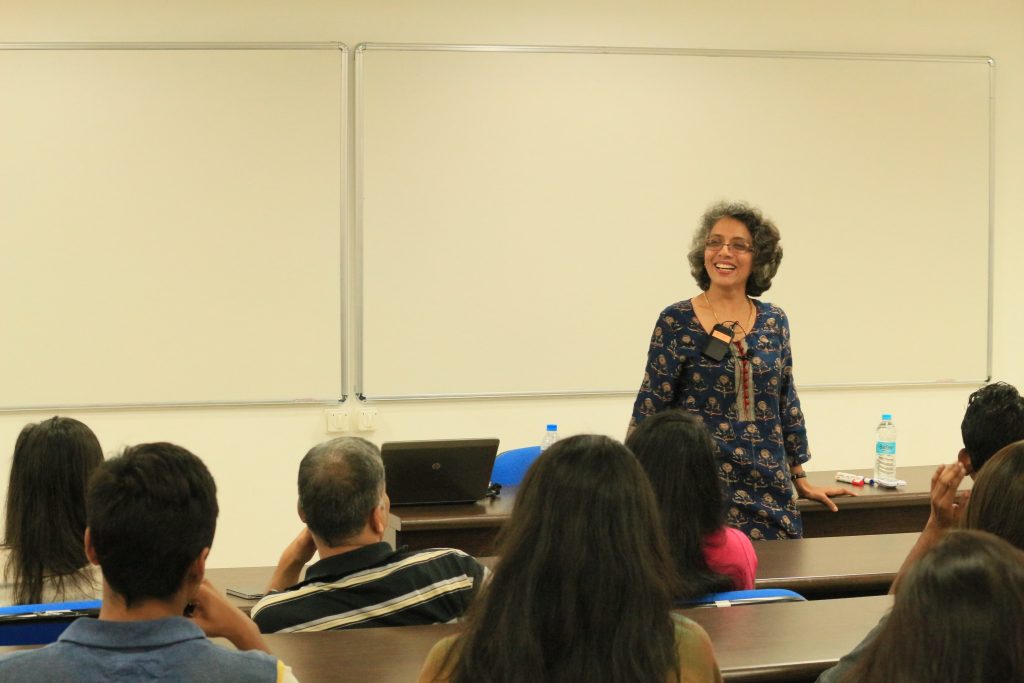 Nothing perks up a mundane Wednesday like a thought-provoking interaction with one of the most renowned leadership coaches in the city. The participants of IIM Indore, Mumbai Campus got an opportunity to interact with Ms. Ashu Khanna- Founder President of the International Coach Federation (ICF), Mumbai Chapter- as she addressed the topic "Declutter to be a masterful leader".
Ms. Ashu is a certified Mentor Coach and an expert on Group Coaching. She is also a qualified Chartered Accountant and has worked across India, Hong Kong, and Singapore with various reputed firms like PwC, Kotak Bank, etc. She is well-known for her direct, inspirational, incisive, and empathetic approach, and frequently partners with senior executives to create a higher vision and purpose to achieve holistic success.
Beginning with Leadership, Ms. Ashu delved deep into the capabilities that make an effective leader, such as the ability to influence others, self-motivation, and independent-mindedness to name a few. She then emphasised on the importance of knowing oneself in order to understand others, and the pressing need to declutter our mind and to streamline our thought process.
The profoundly interactive session kept the participants engrossed, as they introspected and made an attempt to declutter, subsequently having an epiphany about various "clutters" like self-centredness, innate need to please everyone, etc. The session was drawn to a close with various vital tips on decluttering, like quietly listening to one's intuition and accepting oneself.