'MBA Is Not Just About Studying Books And Writing Exams' – Shilpa Sankhe, First Year Topper at IES Management College and Research Centre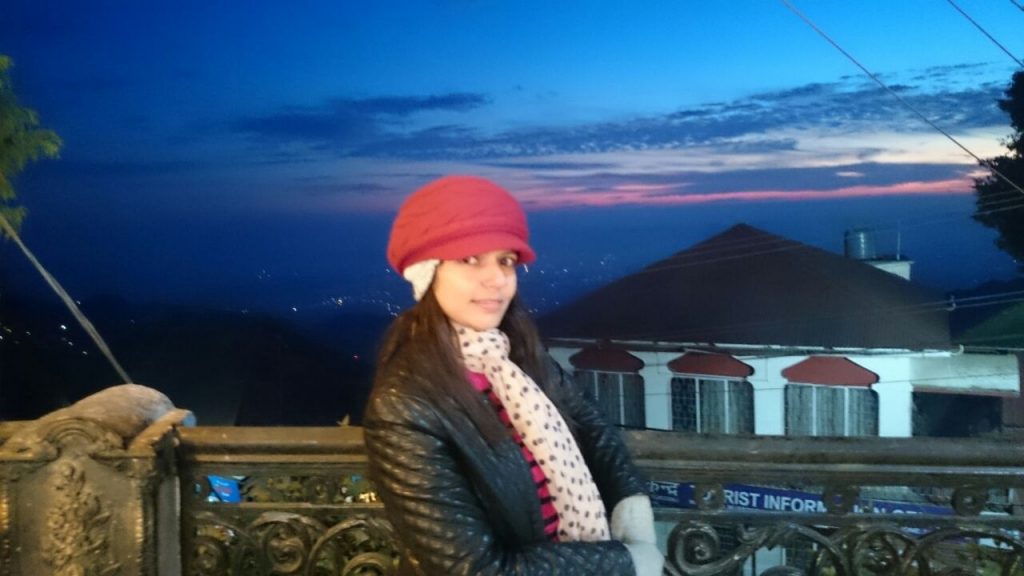 We bring to you an interview with Shilpa Sankhe, the first year topper of IES Management College and Research Centre, Mumbai (2014-16) below-
Brief Introduction:
Shilpa Sankhe is currently pursuing MBA in Human Resource Management from IES Management College and Research Centre, Mumbai and has completed her graduation in Physiotherapy from Sancheti Hospital, Pune.
1. Tell us about your educational background. Why did you decide of pursuing MBA? Why did you choose IES?
I did my schooling from Mumbai and later graduated from Sancheti Hospital, Pune in Physiotherapy.  MBA was always a part of my career plan but decided not to do it right away, so worked with a couple of hospitals for a few years before taking admission for MBA. Considering my score in the state entrance, IES was the best option available.
2."To be one amongst the toppers of my batch"- was that a strategy from day one of B- School or something that evolved eventually?
There was definitely no strategy. One needs to be focused and consistent to get good results. MBA is not just about studying books and writing exams. It taught me another dimension of learning.
3. Walk us through your academic journey in the first year – How did you pace yourself academically in the first, second term?
My entire first year was loaded with different experiences. Every day would be loaded with a number of presentations, class tests, role plays etc. So studying separately for exams did not happen till the last week before final exams. Honestly being a medical student, in the beginning, I was clueless about few subjects that I was studying for the first time in my life. Accounts and Statistics gave me nightmares. But I guess challenges always stretch your limits. I focussed more on these subjects and managed to get a decent understanding of both.
4. What is the contribution of your Professors/ college in your success?
IES can definitely boast of having some of the best professors in town. They are not just there to teach but guide the students through all the aspects of life. My professors contribute the lion's share in my success.
5. Tell us about the most interesting experience that happened in the last one year that changed your outlook towards the B-Schools studies.
According to Mumbai University, we had to choose our specialisation by the end of 1st semester. My idea of completing MBA started revolving around the stream I had chosen. But my perception was completely destroyed by the end of the second semester because we had to study subjects like market research, financial and operational management etc. Then I realised that MBA is not about any specific stream, it taught me to have a holistic view of the business.
6. If you were to go back in time and change one thing about the last year, what would it be?
I have had the time of my life in the first year of my MBA. There is nothing that I would want to change. But I would love to relive the time.
7. B- School is mostly about group activities. Were you used to this kind of team endeavour's or was it a new experience for you? How would you rate your performance during the team activities?
Before joining MBA, I worked in hospitals as a consultant. The health industry primarily functions on teamwork. So working in teams was not all that new to me.
I would rate myself decently although had to put in immense efforts to make the team work with its full capacity. We used to have different teams for different assignments. So we never got too comfortable with one set of people.
8. Tell us about your summer internship.
I did my summer internship with Metro Shoes Ltd. My project was to design and implement the HR policies for front end staff of Metro shoes. The experience was enriching and learnt a lot of new aspects of the business. Since Metro did not have any policies designed before, I had to work on it from the scratch.
9. How important do you think is the involvement in Extra- Curricular activities? Do you think these activities tend to deviate a student's mind from the initial academic goals set?
Extracurricular activities are extremely important to keep your mind fresh and active. It also helps to build your personality. Few management concepts like teamwork and leadership are best learnt through extracurricular activities such as sports. Time management is the key to balance all activities.
10. What would you like to advise to this year's batch w.r.t academics, activities, & in general about the B- School life?
These two years of your B-school life are the most valuable in your life. Make the most of it. There are plenty of opportunities out there outside your classrooms. So go and grab them. Learn to take failures in your stride. Always remember one thing, good judgements come from experience and experience comes from bad judgements.