The Rise Of Retail Technology – Insights From Pranil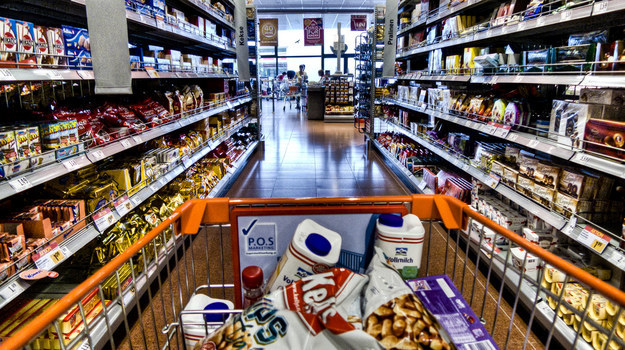 The kind of discounts that the likes of Big Bazaar & Reliance Fresh offer on many FMCG products is far too attractive to ignore. The challenge in a city like Mumbai or for that matter any other metro is to take yourself to the mall by navigating through the traffic, struggling to find a parking lot, avoiding banging into other shoppers in the aisles, waiting at the check-out counters and then coming back to the parking lot to bring the stuff back home. Depending on the ticket size of the purchase, supermarkets offer a free home delivery. In either case, you have ended up wasting 3-4 hours of a well earned Sunday.
While many might enjoy shopping and as marketers often say that the experiential joy (all 5 senses are involved) compensates well for the time which otherwise would have been well spent elsewhere. However in today's age (in fact since the past 4-5 years), thanks to technological advances, it is foolish to make trade-offs of nature explained above.
3D and motion sensor technology have advanced to the extent that you can play (literally) any outdoor sport from the confines of your home. Nintendos, X-boxes & play stations are increasingly providing near-real gaming experiences and you don't have to pay alone. If the game console is on the internet, then one can also pay with a friend. If gaming has made such advances then can these not be extended to shopping?
FDI in retail controversy will keep the Walmarts of the world away from India for some more time, but the law allows FDI in retail technology which is what the likes of Flipkart are using a build a massive e-commerce business. In such a situation, the question to be asked is why does Walmart or Big Bazaar or Reliance Fresh need real estate at all? You eliminate real estate from any retail business and it will become profitable.
So here is the proposition, Walmart comes out with a 'Shopping Console' and I register to get one (I don't have to buy one). The console is set up next to my set-top box at home. Next Sunday, when I am supposed to go for shopping, all I do is put on my 3D goggles, start the console and enter the e-zone of Walmart. While there could be many shoppers in the e-space at that point in time, for me the shopping aisles are vacant. I take a shopping cart and walk down the aisle, pick up products (I can choose to read or hear product specs….read customer reviews). I go around, fill up my shopping cart with all that I need (And more) and come to the check-out counter and whoa! I am the first and the only person there. I pay my bill with my debit card, fix up a delivery time and come back home. Sorry, I was always at home. Maybe I go back to sleep because I just realized that it is still 4:30 am and I completed my shopping when I had got up to pee.
There is no real estate involved except for the storage of inventory. Because everything is e-connected, products will never run out of stock because you vendor is hooked onto your system. I could have a big storage facility at cheaper locations like Mumbra, Virar, Nalasopara etc. So the Indian partner can buy inventory, manage the logistics & supply chain while the foreign partner can invest in technology.
And I would believe that the fuel saved by me and by many others by not having to take our cars out will more than compensate for the fuel consumed by delivery trucks.
And by the way, next Sunday, I am going shopping with an old school friend who happens to be in Pune. We have fixed the 6:00 am time. We can chat, jog, walk & shop – he from his home and I from mine!
Pranil Naik is an Entrepreneur, Professor and a Business Consultant with over 15 years experience across various domains. He is a Professor at Xavier Institute of Management & Research, Mumbai and Founder of LeapForWord which is a non-profit organisation dedicated to the cause of enhancing English language skills of children and youth from under-served communities.He is an alumnus of SIMSREE, Mumbai.