Shruti Hariharan talks about looking at the bigger picture after bagging the placement of her choice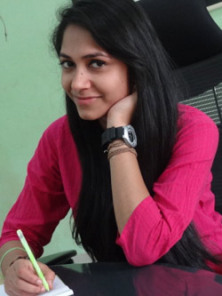 "By nature, I was never the studious kind but KIAMS imbibed a thirst for knowledge in me. After I came here I only wanted to learn and grow as a person, a professional. There have been many fantastic experiences on this journey and it has groomed me into a well rounded professional," says Shruti Hariharan, student of PGDM Batch 17 who has been placed with Vodlo India Pvt Ltd as a HR Generalist. Here's the story of her transformation from a not so studious Science graduate to a management professional with a promising future ahead of her.
We start with what she considers probably the biggest day of her life when she bagged a placement with the company and role of her choice. "I had cleared the first round for two companies but was really hoping that I get placed with Vodlo. They had asked me to come back the next day and I thought it would be for the next round but I got an offer! I looked at the offer letter about a hundred times before the sense of achievement set in," she says.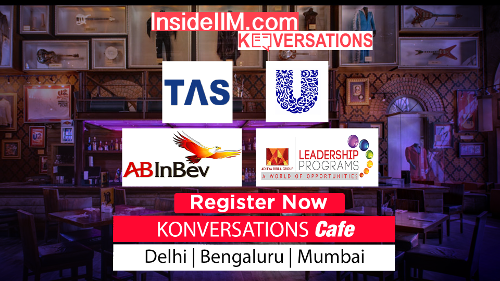 Shruti had worked for a start-up company for 15 months before she decided that she would like to make a career in Human Resources. She had heard good things about KIAMS from seniors, which made her decision easier. Now her dream has come true and she looks forward to the challenges ahead. "I will be responsible for HR policy, design & implementation, appraisal, employee management & engagement, reward management besides recruitment and selection," she states.
On what went well during the interview, she mentions that her knowledge of the field helped her immensely. Shruti says she wasn't bluffing during the interview and talking from the experiences her institute had given her, which filled her with confidence. "I wasn't nervous or ambiguous at all. I dug deep into my experience including that of my SIP with JM financial, Bangalore, which had given me an insight into work culture," she explains.
According to Shruti, the mock interview sessions held by the institute also helped her prepare for the big day. She also gives credit to her faculty who she calls her mentors, motivators, advisers, critics and friends at the same time. "I am going to miss relying on their experience and knowledge whenever I needed them. But I feel these relationships will last in the future as well. So will the friendships that I have built in the last two years. I am going to miss the campus, the buzz and all the celebrations, which made it a family like environment," she adds emotionally.
For her juniors who might be apprehensive about a career in HR, Shruti has sound advice. "I agree that there are many preconceived notions about HR but many of them are misconceptions. You might think that getting a job in the field is difficult but if you are passionate about HR and want to make a career in it then nobody can stop you. Don't think narrowly about the job or salary package. Look at the bigger picture; where you want to be, what you want to do and things will fall into place," she concludes. And haven't they fallen into place rather well for her
KIAMS Harihar & Pune
OUR STRONG TRADITION OF EXCELLENCE CONTINUES! We live in the world where winner takes it all and there's no place for the second best. Not only do you have to beat intense competition, you have to be at the top of your game and race ahead of time. The forethought of our Director is evident today and his vision is refelected in our main aim: "At KIAMS we aim to provide an outstanding education, academic, social and extra curricular, which give opportunities for all students to excel, thus developing their ability to benefit themselves and others." You need to step up and take on the challenges, consistently hone your skills to be at your best. At the same time you need to keep yourself refreshed and rejuvenated to stay motivated and focused on your goals. Nestled on the banks of river Tungabhadra, is a 6 acre setting that promotes all this and more. Welcome to KIAMS, where idyllic setting meets intense learning atmosphere. A place where you will feel inspired to think creatively, and where the scope of your mind will be broadened so that you can unleash to its optimum potential. A BRIEF PROFILE Kirloskar Group Of Companies, one of the largest industrial conglomerates in India, has been growing and enriching lives for more than a century now. KIAMS was conceived as a training institute and knowledge hub in 1991. It was envisioned as a learning centre where Kirloskar Group Managers shared their expertise, experience and kept up with the latest concepts and movements in Management. In 1995, the training institute was opened to managers all over the country. ACTIVITIES • Management Development Programs - training and consulting education for industry executives • Consultancy - in India and abroad • Research