SIBM Bengaluru Completes Placement Season On A High, With Average Domestic CTC Of 9.58 LPA
Symbiosis Institute of Business Management – Bengaluru ended its Placement Season on a high note for the batch of 2015 – 2017. The number of pre-placement offers (PPOs) increased manifold spreading a wave of happiness among the students.  The PPOs by market leaders such as Dell, Genpact, Fidelity Investments, JP Morgan, Cummins, D.E. Shaw, and Wildcraft among others were bagged by the students by stellar performance during their summer internships.
Dr. Rajesh Panda, Director of SIBM Bengaluru, quoted, "As we move towards the closure of another academic year, we are delighted to report a highly successful placements season. The lasting effects of this institute's past accomplishments stand as testaments to our growing success. The industry has shown their approval and appreciation for the MBA programme at SIBM Bengaluru, which is specially designed to groom budding business professionals into true management leaders by imparting quality education, training them to challenge convention and think innovatively."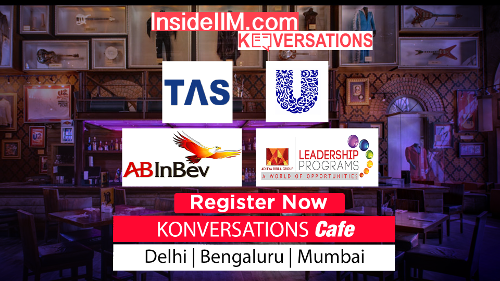 In addition to traditional business houses, this year SIBM Bengaluru forged new corporate relations with industry leaders like LG, Reckitt Benckiser, ITC, Maruti Suzuki, and NetApp through our various engagement modules such as guest sessions and live projects.
JP Morgan, Capgemini, HDFC Life, Tata Motors, Crisil, Deloitte, Accenture, Morgan Stanley, Honeywell, and Pantaloons are some of the marquee companies that have hired from the batch in this season. The highest domestic CTC increased by 43.2% while the average domestic CTC increased by 4% raising it to 9.58 LPA this year.
Final Placements for the year highlight a positive trend, both in terms of compensation as well as a quality of profiles offered. The varied roles offered include the following – Business Analytics, Supply Chain Management, Social Media Marketing, B2B & B2C Marketing, Talent Acquisition, Procurement, Market Research, Investment Banking, HR Consultant, Equity Research, Credit Risk Analysis, Logistics, Consulting, and Corporate HR.
For more details please check the placement report on SIBM Bengaluru Website: Placement Report 2017
Batch Profile (Batch 2015-17):
Specialisation Classification: 
Snapshot – Final Placements (2016 -17):
Highest CTC Offered
*Figures as per 29th February 2017 for On-Campus Placements
SIBM Bengaluru
Ever since its inception in 1978, SYMBIOSIS has been synonymous with progress. The trend of progress has been continued by setting up of SIU's first campus outside Maharashtra at Bengaluru in 2008. SIBM Bengaluru is now one of the leading B-Schools of the country. The focus, now, is on matching global standards of management education. SIBMB instills a work culture which is unparalleled among various institutions. It provides a holistic approach to management which goes a long way in creating a dynamic identity. Vibrant student associations and committees complement the program with a number of activities involving institute-industry interaction.