SIBM-Bengaluru Students "Seize the Day" at Wipro
The students of Symbiosis Institute of Business Management, Bengaluru organised a flash mob and a street play on December 30th, 2014 at Wipro, Sarjapur Campus to spread the word about their major upcoming event, TEDxSIBMBengaluru, an independently organized TED event.
The Outdoor Marketing team of TEDxSIBMBengaluru, which consisted of about 30 volunteers, garnered the attention of the IT professionals with a flash mob followed by a street play. Both the flash mob and the street play were organised on the lines of this year's theme, "Carpe Diem", which means to "seize the day". The students' enthusiasm was clearly evident in the way they interacted with the professionals after the promotional activities as they were encouraged to come forward to share their Carpe Diem moments. The event is slated to happen on 10th January, 2015.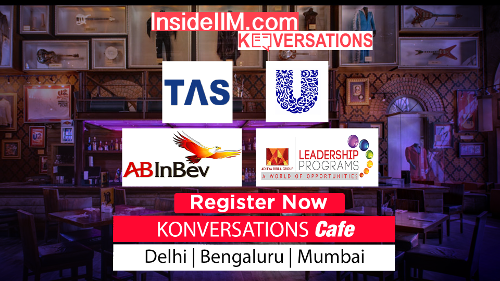 About TEDx, x = independently organized event
In the spirit of ideas worth spreading, TEDx is a program of local, self-organized events that bring people together to share a TED-like experience. At a TEDx event, TEDTalks video and live speakers combine to spark deep discussion and connection in a small group. These local, self-organized events are branded TEDx, where x = independently organized TED event. The TED Conference provides general guidance for the TEDx program, but individual TEDx events are self-organized. (Subject to certain rules and regulations)
About TED
TED is a nonprofit organization devoted to Ideas Worth Spreading. Started as a four-day conference in California 25 years ago, TED has grown to support those world-changing ideas with multiple initiatives. The annual TED Conference invites the world's leading thinkers and doers to speak for 18 minutes. Their talks are then made available, free, at TED.com. TED speakers have included Bill Gates, Al Gore, Jane Goodall, Elizabeth Gilbert, Sir Richard Branson, Nandan Nilekani, Philippe Starck, Ngozi Okonjo-Iweala, Isabel Allende and UK Prime Minister Gordon Brown. The annual TED Conference takes place in Long Beach, California, with simulcast in Palm Springs; TEDGlobal is held each year in Edinburgh, UK. TED's media initiatives include TED.com, where new TEDTalks are posted daily, and the Open Translation Project, which provides subtitles and interactive transcripts as well as the ability for any TEDTalk to be translated by volunteers worldwide. TED has established the annual TED Prize, where exceptional individuals with a wish to change the world are given the opportunity to put their wishes into action; TEDx, which offers individuals or groups a way to organize local, independent TED-like events around the world; and the TEDFellows program, helping world-changing innovators from around the globe to become part of the TED community and, with its help, amplify the impact of their remarkable projects and activities.
Premna Suzanne Jacob, a volunteer, quoted, "This year's TEDx event will mark not only the fourth edition of TEDxSIBMBengaluru, but also showcase the wonderful outcome of months of hard work put in by the students."
Faraz Ahsan, also a volunteer, said, "Sometimes we just have to steal moments from our or someone else's life and that is how we seize the day. Today at the Wipro campus, SIBM-Bengaluru students did a marvellous job in spreading awareness about the TEDxSIBMBengaluru Event. The power, pride and passion I felt in telling people about the same is too difficult to be put in words."
SIBM Bengaluru
Ever since its inception in 1978, SYMBIOSIS has been synonymous with progress. The trend of progress has been continued by setting up of SIU's first campus outside Maharashtra at Bengaluru in 2008. SIBM Bengaluru is now one of the leading B-Schools of the country. The focus, now, is on matching global standards of management education. SIBMB instills a work culture which is unparalleled among various institutions. It provides a holistic approach to management which goes a long way in creating a dynamic identity. Vibrant student associations and committees complement the program with a number of activities involving institute-industry interaction.