Signs of the Best Private Nursery Schools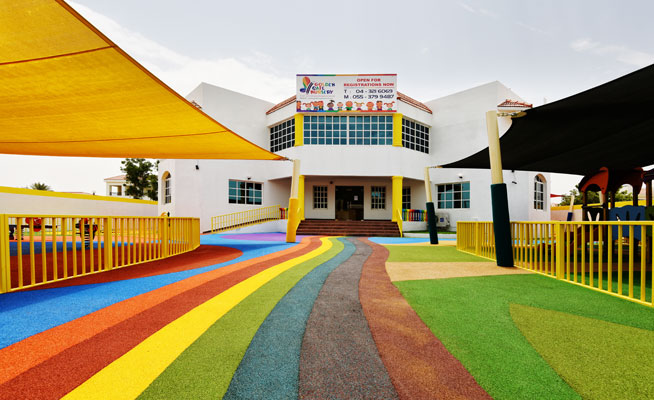 When you are faced with the challenging task of selecting a nursery school for your child, you often have nightmares and fear the decision. Though most people may think that sending your child to preschool is not that big of a deal, the truth is that this is the start of your child's education and so you need to be careful with the decision you take. The key is to ask a lot of questions and start your search several months before you want to send your child because if you live in a particularly busy city, you will need time to enroll your child. In fact, experts recommend that you enroll your child a year before if it is harder to get admission quickly in your area.
Now that you know how important choosing the right preschool is and that you should start soon, you must also know the signs of a good and reputable private school. So here are a few things which you must be looking for in the private school where you want to send your child.


An Excellent Reputation:
The best private nursery will have a welcoming environment where the children feel like they fit in. The classrooms should be nurturing and the curriculum followed must help them grow. One of the best ways to find out if a school is reputable or not, is to ask the director for the names and numbers of parents who have kids going there so you can talk to them about their experience with the school. If you don't prefer calling, then you can just stop by the afternoon when the classes get off and meet other parents there.
However, don't form an instant opinion about the school unless you see it for yourself. Remember that if you have talked to one parent and they give you a negative response, which may only be because of a bad experience that they have had with a teacher or higher authority. So though it is a good idea to talk to someone, you should rely on your gut feeling. When you visit the school, observe the kind of interactions that the teachers have with the children because if it seems like the kids aren't happy, you should probably go looking somewhere else.
Consider the Structure of the School:
The best private nursery schools will be flexible but will also have some established ground rules and structure which will give the students a sense of schedule. Other than this, these ground rules should also cover trivial matters like how emergencies should be handled etc. This is the only way through which you can be sure that the preschool will be able to take good care of your child and be seriously responsible. Remember that because tough schools that don't allow for a lot of flexibility become troublesome in the long run when your child gets sick because of the season or vaccination.
If you are finding it hard to get the policies from the school, it may be time to turn your back because any and all reliable and professional nurseries will be like an open book. In fact, the best and most trustworthy schools will invite you in and encourage you to take part in different programs which involves your child. These activities will include you going to field trips and becoming invited to the classroom to discuss your professional work. So instead of going to a school which is too strict or too flexible altogether, go for one which has the right kind of rules and knows when to apply them.
These are only some of the signs of a good preschool and nursery activities; just remember that when you want the best for your child, you must give it all your time and energy.