My Sixth Five Year Plan – MDI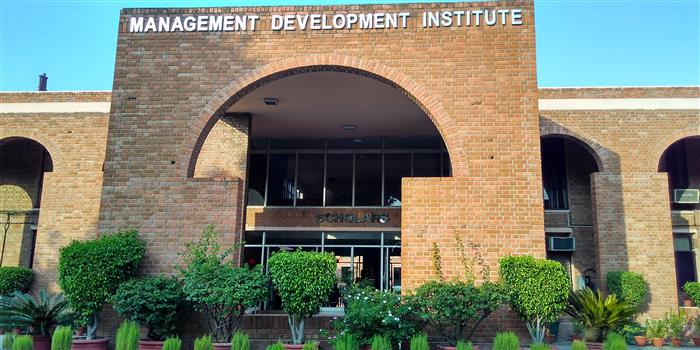 It has been a month now since I joined MDI and honestly speaking, I do not know how that much time has gone by already. Before I kicked off my MBA journey, like many other aspirants who were excited to go back to college, I had read a lot about how life at MDI is supremely fast paced and I used to wonder how fast can it really get? I got the answer in the first week I spent here itself. It has been a wonderfully hectic one month till now. I say this because even though I have spent sleepless nights working on various projects and catching deadlines, it has been one of the best months of my life. I enjoy being busy, managing time like I never had to before, collaborating with friends to get things done and the hustle with which everyone keeps themselves going.
One of the best and most distinguished experience that you get is that of attending guest lectures. When industry stalwarts share their journeys and experiences it really motivates one to keep striving for the best. It is very enriching to know how these leaders crossed multiple milestones and overcame myriad challenges to reach where they are today. Also, one gets to dive into the various perspectives on life and see how these leaders envision success and greater goals for themselves as well as their companies much before they achieve it. One gets to learn how to inculcate productive habits that helps one to grow in the long run.
The other very exciting period of time was the King of Kings, which is an inter-section sports meet where there is a huge participation and there's a lot more happening on campus than just sports. Each section gets to market itself and all of it is being monitored and judged. There is a lot of friendly banter on the field and all the first years chip in their best to bring their section out as the winner. The winner, as they say, gets to brag about it all through the two years of our life on campus and thus there's no holding back when it comes to putting in hard work.
When I was about to reach MDI, I thought of it as my first day of my next five year plan. Well, not that I have always planned my life in periods of five years but this time I thought why not try it out and see where I end up when I turn thirty! Having worked with a conglomerate before, I thoroughly understand the opportunities one gets exposed to and thus I always aim at getting into one. Amongst the many conglomerates we see in our country, the one that really catches my eye is the Aditya Birla Group (ABG). I am enchanted by the way it is omnipresent in myriad industries. Moreover, the way Aditya Birla Fashion & Retail Ltd. (ABFRL) rules over an extensive collection of brands in the market is awe striking. I strongly believe in customer satisfaction being the prime objective behind the success of any brand and ABFRL is an epitome in the field. It has a wide range of exciting brands under its umbrella which cater multiple segments of the market and has a deep reach into the market as well. It would be a dream for many MBA students like me to find themselves as a part of ABG, adding value to the company and the customer along with continuous growth and learning.