A Small Note On What Makes IIM Raipur Unique

As a young and energetic engineering graduate, I got placed in an automotive company and started my career. I gained more experience by working along with people from a low level to top management level. I planned to pursue my MBA as I felt that I need to gain knowledge in various domains that make up a business. I gave CAT'17 exam and got selected for a few reputed institution's next levels of the admission process. After the final results were declared, I had choices to choose from and finally, I selected IIM Raipur. It is one of the prestigious institutions in India with huge development within seven years of its inauguration. There are various factors that made me choose IIM Raipur over others. One main factor was the relationship with foreign universities from various countries for student exchange program. Any institution that needs to have an exchange program with IIM Raipur should be ranked one among the top 100 universities in the world. This criterion ensures that the student gets the best out of the crowd and experience world-class education. We get to interact with students from different countries and share knowledge with each other. Next factor that I took into consideration is the corporate relationship. Any institution that has a good relationship with corporates will give its students a wide range of options and knowledge. As IIM Raipur has a strong relationship with many corporates, we will get to attend workshops presented by most experienced and top icons of various industries. This will also help us to know more about the real-time business functioning and challenges. Then comes the alumni network that a college maintains. In the business world, building a good network is an important part. For an institute, the alumni network helps to get in touch with various corporates and ensures interaction with students to share their experience and knowledge. Students also can seek assistance from alumni for their project or research works. As IIM Raipur has an active alumni committee that conducts many city meets and functions, it ensures the relationship between the institutes and the alumni. Placement is one of the major criteria that everyone considers before choosing an institution. To create an opportunity for students to show their skills and to get placed, an institution should have a strong network with various industries and its top management. As I mentioned earlier, IIM Raipur has a strong relationship with the corporate world and a good network among its alumni base that helps it to provide a wide range of opportunities to the students of the institution. Apart from all these relationship and networks, the institution should provide a platform for its students to showcase their talents in various fields. The clubs and committees of IIM Raipur ensure to conduct various activities and events and ensures active participation of the students. As every other institute has various activities and networks, IIM Raipur is unique in every aspect that it tries out for the betterment of its students. All activities are student driven and hence we will get to learn and experience more challenges to make our self a better person.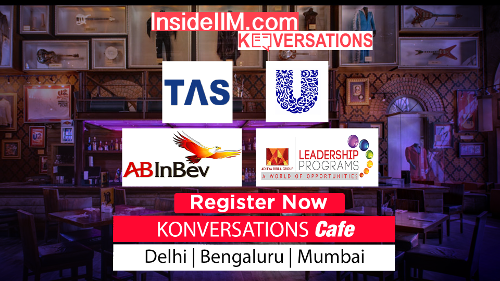 Which ABG company would you want to work for and why?
I want to work with UltraTech Cement Limited, the unit of Aditya Birla Group that manufactures cement. It is one of the top cement manufacturer in India. I am from a mechanical engineering background and with experience of two years in the manufacturing industry, I would like to work in the supply chain field. As every industry is trying hard to improve their supply chain and the functioning of their industry, it has a huge potential for growth. To be precise, manufacturing industries focus much on supply chain risk mitigation in which I would like to contribute to the industry with the knowledge I gained in the past and the operations techniques that I will learn during my MBA.
Manoj Ram – is a first-year student of IIM Raipur.