Snapping A Deal Through Festival Marketing – Views From Prabhakar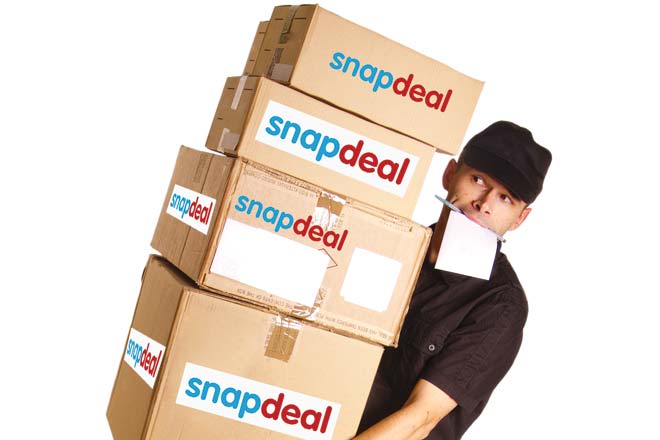 When Snapdeal made an announcement last week of spending Rs 200 crores this festival season on a 360-degree campaign over the next 60 days, in the run up to the Diwali festival, considered to be one of the busiest seasons for most marketers, one would have hardly expected anything out of the box except the enormous advertising spend.
Typically most marketers lay out their wares in full page newspaper ads blatantly displaying their large discounts. So when we saw 'The Great Unbox Sale' campaign unveil from Snapdeal this weekend, it was hardly as a surprise for not really being out of the box. Although the layouts broke the square boxes that most marketers like Big Bazaar put their products in, proving that festival sale ads can be very unimaginative.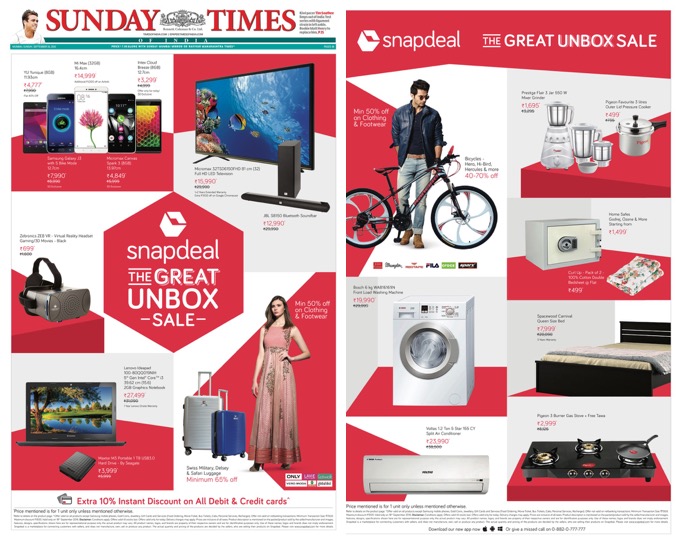 Of course the ad was ostensibly to launch the new identity of Snapdeal and the new positioning of "Unbox Zindagi" which in the noise of discounted products and the The Great Unbox Sale seemed to the drown the message of the new identity and the positioning. While India has many more festivals than other countries, and the August to November period is filled with opportunities for festival marketing, the sales pattern in India follows the global norms for festival marketing.
For most Indian marketers festival marketing starts with Onam in the South in August and then slowly works it way up with Ganesh Chaturthi in the West and Dussera in the East and ending with Diwali which is pretty much a country wide phenomenon.
Last year Anand Chandrasekaran, chief product officer at Snapdeal, said "We expected business to be 10x of our regular demand, but we saw it reach around 17 times a regular sale," Snapdeal's app was downloaded over five million times as people rushed to log in and shop. He adds "Around two-thirds of our orders, for example, came from tier II and III towns… more people are getting comfortable buying online and more are getting online for the first time." Expectations naturally would be that this year could only be better.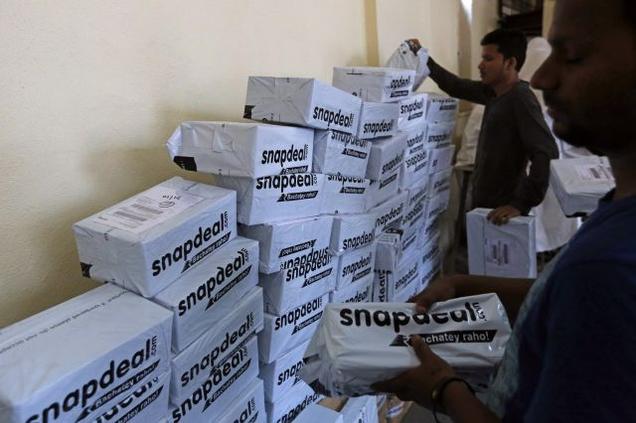 (Image courtesy : The Hindu)
So where does all this big white noise of festival marketing both from manufacturers, retailers and e-commerce brands leave the other brands and retailers and how do marketers cut through the noise of festival marketing?
While advertising is but one of the weapons in the marketer's armoury to boost sales during festival marketing, some other marketing tools perhaps get relatively less attention but often are more effective.
1. Word of mouth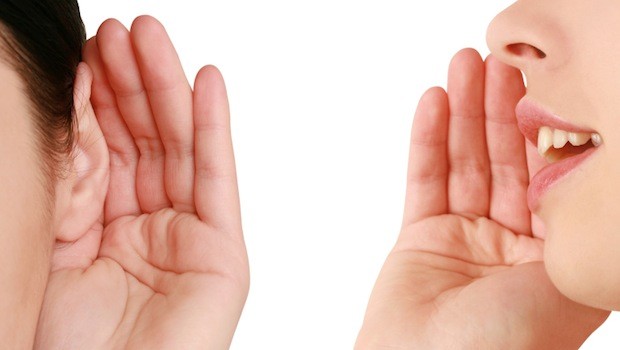 This still remains the most unused tool in the marketer's armoury. And this is all about gossip marketing. Most companies are not harnessing the power of gossip, communities and social networking to promote their brands and rather are still relying on the full page advertisement with a festivities design to tell the story. But that is increasing becoming like wallpaper because one ad looks like another but with a slightly different festivities motive. Word of mouth can create a contagious appetitive for your consumers. Spread the word about some super fantastic deals or new products/new news that your company is planning. I can't help feeling that Apple does some really good gossip marketing about their new products every year.
2. Online advertising
When India's digital revolution raving around industries, the digital advertising market is to grow at a CAGR of 35 per cent to reach INR 7,044 crore by the end of 2016 as per the IAMAI_IMRB report.  In terms of volume, e-commerce led the digital advertisement spends with Rs 1,040 crore followed by telecom (Rs 780 crore), banking, financial services and insurance (Rs 728 crore) and FMCG (Rs 676 crore), the report by Internet and Mobile Association of India (IAMAI) and IMRB International.
Maybe it's time to re-allocate some of those enormous print and TV budgets to online advertising. Its measurable and you know what you are getting.
3. Gift Bundling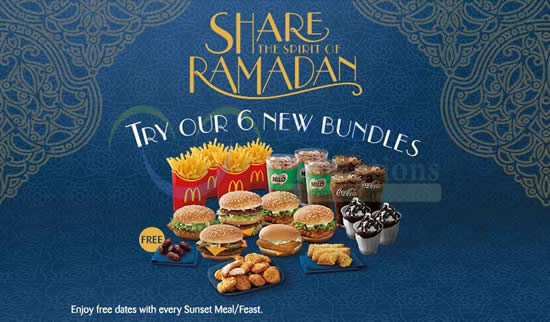 Gift bundling is when several items are sold as one combined product. This marketing tool can help businesses sell more items in one go. McDonalds has made this into an art form by bundling meals, such as the "value meal," where multiple items are sold together for slightly less than each item would cost individually. In this example, the psychological cost of purchasing all those items is lowered and the buyers feel like they are getting a great deal. A bundle can go by many names: gift sets, package deals, collections, a set.
So why does bundling work? Many times buyers approach their shopping with a price range in mind.
4. Happy Hours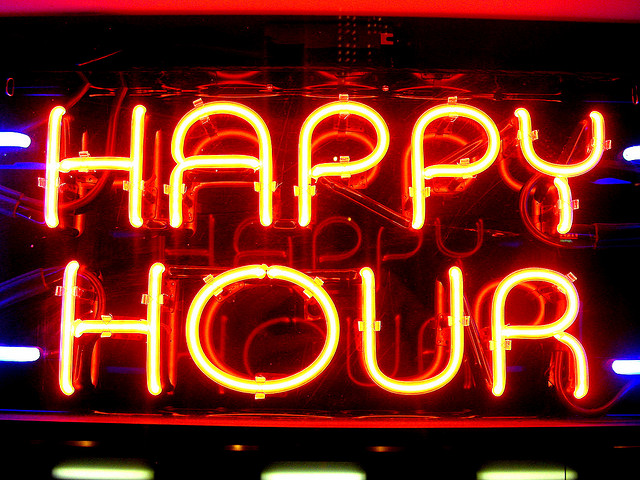 This old trick that was taught to us by pubs and bars still is the most under utilized tactic in the marketing armoury. Happy Hour marketing can help you optimise traffic. Spread your traffic and make it worthwhile for some of your consumers who may want to enjoy some private browsing through the store than get kicked in the stampede of peak hours.
5. Multiple Product Discount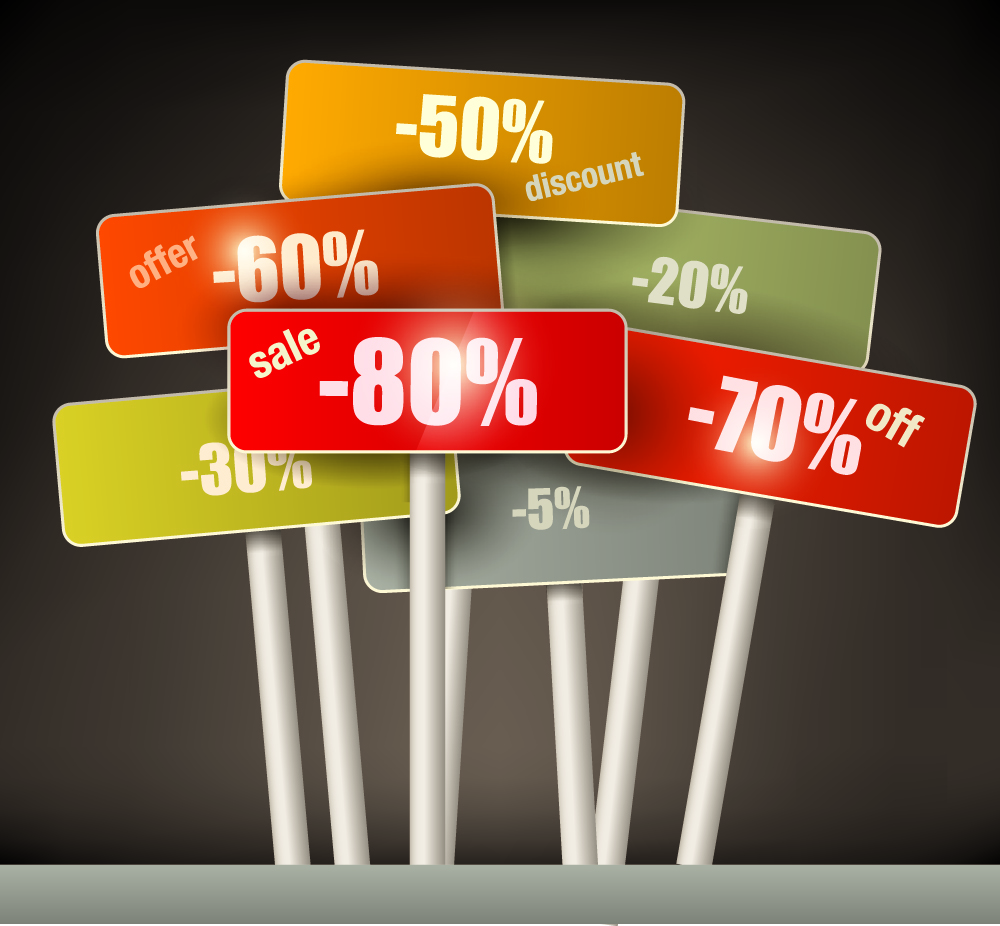 That's one of the oldest tricks in the book. Offer a 20% or 30% off when you spend over a certain amount say Rs 10,000/-. This gives customers an incentive to buy multiple products at your store or ecommerce site.
6. Reward Loyal Customers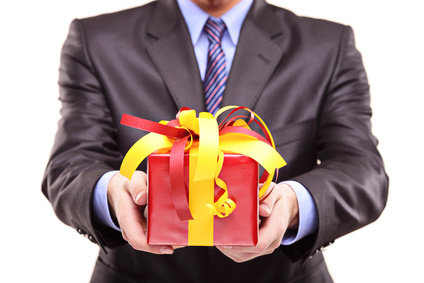 Make loyal customers feel special. After all they are not going to be happy to be a part of the masses. If you have data base of your customers, call them in before the big day starts so that they can get the best pick. Or give them a special time of day to browse through you store or site when the crowds are away.
7. Get Creative
And lastly of course #festivalmarketing ads doesn't mean you are going to be just one more player with a colour full page ad in the newspapers with 100's of products and a festival motif in the ad. Frankly, no one sees the difference between one festival ad and another.
So please don't lose your sense of creativity or humour. And remember that consumers don't just want information, they want to be persuaded and entertained. From that point of view the Snap Deal ads left me feeling underwhelmed by their new positioning and identity and overwhelmed as usual by their discounts. Raising the question if my zindagi would get unboxed because of Snapdeal's new positioning or because of its discounts. There was no creative spark and no idea, but perhaps the ads did a good job of informing consumers about their offers this season. And given the discounts, sales would still be promising inspite of its advertising.
——–
About the Author:
Prabhakar Mundkur is an ad veteran with over 35 years of experience in Advertising and Marketing. He works as an independent consultant and is also Chief Mentor with Percept H. All previous posts of Prabhakar can be found here.