Social Club At SDA Bocconi Asia Center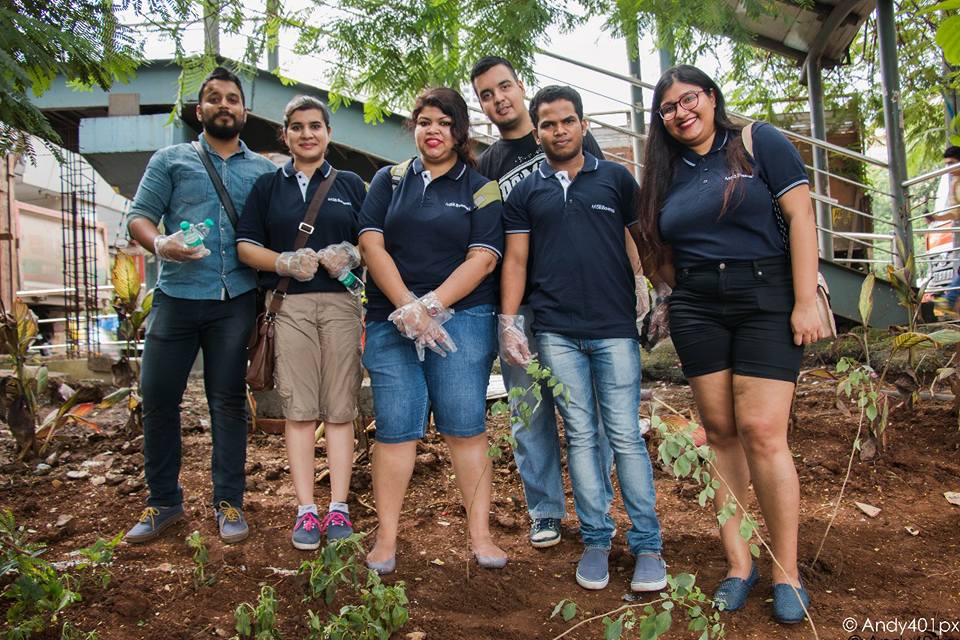 The Social wing at SDA Bocconi Asia Center is a unique club of its own. It was started 3 years back with a primary motive of giving back to the society, With exuberance the Social club has performed very well in the last year with an array of activities that it has performed. The year started with a blood donation drive which was an initiative by Hiranandani Hospital. The blood donation drive was successful as almost the whole class was encouraged to be a part and it was holistic to see such results in a short span of its functioning. The Social club this year was instrumental in spearheading various projects like Juhu Beach cleaning, Powai tree plantation drive, serving Robin Hood Army. The social club believes in empowering the B-school students with the grassroots level knowledge such that their decisions take care of the society in general. Apart from spearheading projects, Social Club was also involved in fetching live projects in the social sector consisting of social enterprises/startups where students were actively involved. Here we will talk about one such drive, the Social Club was actively involved in :
Education is the most powerful weapon which one can use to change the world"- Nelson Mandela
Here is a brief about our drive –
Early in the morning, we packed all the pens and books which had to be distributed to the kids. We reached the place around 10 AM in the morning and were welcomed with wide smiles. All the kids were well-dressed, disciplined and listened to their teacher enthusiastically. Their energy was infectious, their knowledge was humbling and their interest in knowing minute details was admirable. We spent some quality time with them. The group of kids was strategically divided into two sub-groups based on the academic performances: one comprised of scholars and the other of average and younger kids. The scholars were inspired and were given responsibility to teach and take care of the children in the other group. Also, the scholars were awarded some stationary items to encourage and boost their enthusiasm to achieve better results. Everything was well-organized and well-contributed by each and every person there. Apart from the academics, the kids were also encouraged to nourish their talent.
Following the distribution came the most interesting part – watching kids dance to one of SRK's song with full energy as if no one was there to see them. They had no boundaries to their freedom and joy unlike the adult of today who is trapped inside four walls which constitute his boundaries.
I seriously hope everyone should take responsibility of providing education to the needy. There is no better way of spreading goodness than educating a child, says Deepthi Bathula, a core committee member of the club.
In the end, the kids were given their homework and allocated responsibilities for the 'Dabba Party' organized for the coming Sunday.
Though the time spent was not more than 2 hours, I've got memories for life, says Deepthi.
There is something incredibly beautiful about the peace that one finds with the kids.
Which ABGP company would you like to work for and why?
I would like to work for Aditya Birla Chemical. Being a chemical engineer, I always had a passion for chemistry and being an integral part of the Social club gave me the acumen o social consciousness. At Aditya Birla Chemicals, they strongly believe in our corporate values of Integrity, Commitment, Passion, Speed, and Seamlessness. We strive to make the workplace a source of creativity and innovation. I would love to work for a company with such values and integrity. With multiple manufacturing sites and a passionate chemical engineer, I believe I could gain a global exposure and give back to the environment by being a part of Aditya Birla chemicals.
The Social Club
PGPB (2017-2019)