Serial Entrepreneur With 3 Startups Already Under His Belt – Nishank Jain – Lions of Lucknow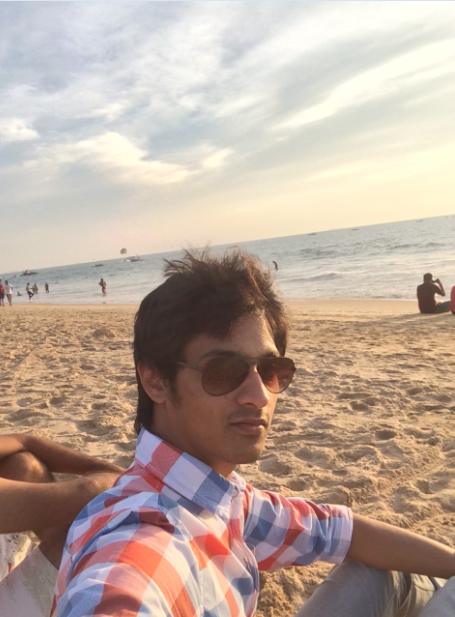 This story is part of our series "Lions of Lucknow" where we attempt to peek into the lives of some interesting and diverse profiles at IIM Lucknow. This is the third story in the series where we delve into the life of Nishank Jain:

Introduce yourself and tell us about your background.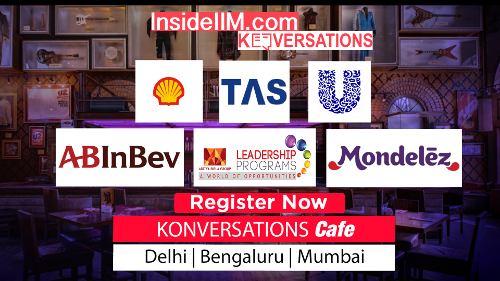 Serial Entrepreneur is the word that describes me the best. At IIM Lucknow, I have been successful in starting an online news platform in a strategic partnership with Raghav Bahl, founder, Network 18, catering to 18-24 year olds who despise reading news.
Prior to this, I have also launched an online jewellery store and a speciality lightweight diamond jewellery wholesale business.
Tell us about Sumrise.
Sumrise.in is the first company in India to be accepted in speakwrite.xyz, a California based incubator. Within one month of launch we have been able to generate over 20,000 page views.
Sumrise (www.sumrise.in) provides 8-10 most important news items daily that every Indian should know. Presently, we are in beta stage and are analysing the acceptance of Sumrise among the target audience. The idea is to iterate and launch a final product (application) in June.
Today, most youngsters do not follow news. The reasons are manifold. Primary reason being that there is a deluge of articles coming out every day and the articles are long, winding and boring. Moreover, the fact that most publications are either pro government or anti-government makes them biased. With Sumrise, we want to present unbiased, easy to read news stories in 150 words each.
Tell us about the online jewellery store that you had started.
During my last term of BBA, I started working on an online jewellery store with the idea of leveraging my extensive knowledge in jewellery. At that point in time, the online jewellery industry was in nascent stage with only one major player, caratlane, which again had limited reach as it was selling at extremely high rates. There was tremendous growth potential. Accordingly, I contracted with a start-up to work on the website. Unfortunately, even after a year of operations, we could not launch the website and I closed the project.
Later, I launched a light weight diamond jewellery wholesale business. This second venture was well accepted in the market and we were successful in getting marquee clients like TBZ, Notandas, Chintamani and subsequently we expanded operations to 12 cities across India. The business was hugely successful as we attained 40% ROI p.a. within two years of inception.
How has been your experience at IIM Lucknow. 
Life at IIM Lucknow has been amazing with extreme highs and lows. This is the first time I am living in a hostel and I strongly suggest everyone to have one such experience in life. I have met some really interesting people here and it has helped me broaden my outlook. Some of the professors here are hugely resourceful and their knowledge incredible. All in all, a very satisfying and fulfilling experience.
Tell us about your hobbies.
I love driving, listening to music and reading, in that order. Of late, I have also developed an interest in trekking.
I have heard that you are passionate about driving. Tell us more about it.
YES! I am extremely passionate about driving. In fact, I would often go with Mom-Dad to our native place in Rajasthan just so that I could drive the 2,000 kms journey! After my MBA, I want to do the Leh-Kanyakumari drive and the cross country drive in the USA.
What is your dream in life.
I want to accomplish two things in life. Firstly, I want to build a Fortune 50 company which will be not only the industry leader, but also a company loved by customers, prized by employees and envied by competitors. Secondly, I feel deeply for the underprivileged who despite working hard lead a difficult life due to lack of opportunities. So, I want to make education more accessible to them.
Any message for our readers.
Always focus on implementation. Always be the doer. There are a lot of thinkers out there and it is your action that takes you to success. This line from the Batman captures it the best:
"It's not who you are underneath, it's what you do that defines you."
As told to-
This article is written by Abishake Koul, a PGP student of the class of 2017 at IIM Lucknow and the Creative Head and Core Coordinator of the Media and Communication Cell.
Media & Communication Cell IIM-Lucknow
IIM Lucknow's Media and Communication Cell (MCC) serves as a communications liaison between the Institute and the external world. MCC also acts as the community building platform of IIML and ensures that all the student activities and initiatives at IIM Lucknow receive public recognition