Someone's Eluding Opportunity Became A Laughing Stock | IIM Kashipur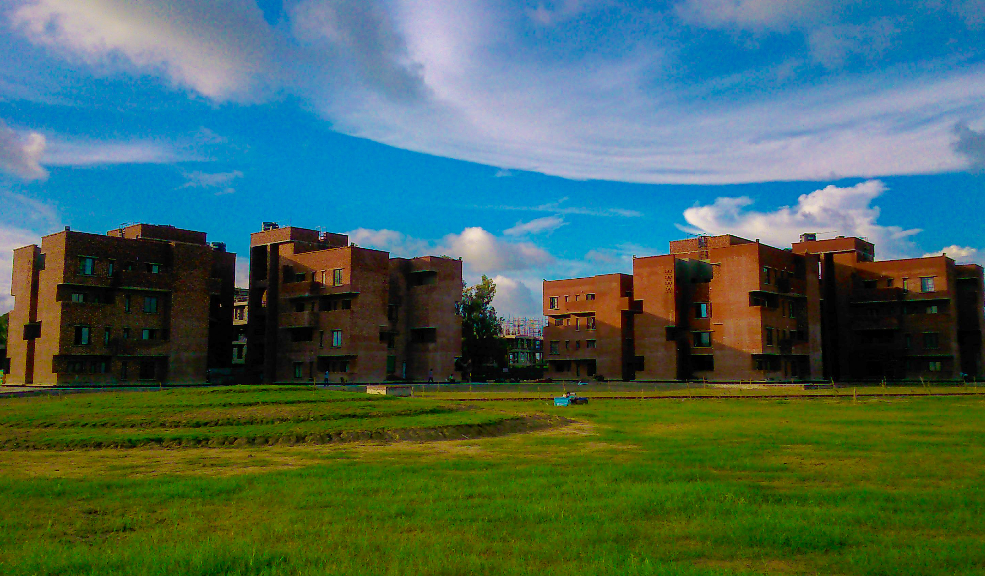 THE CAMPUS
It happened in one of the wintery mornings of IIM Kashipur. We have the best winters here. The foggy mornings, the chilly winds and the hot tea we get in the mess make it a memorable experience for us in the campus. We all had classes from 9 in the morning. After having a lavish breakfast, we went to the classes for the lectures. The first class of the day was of Corporate Finance. The classes are nearly one and a half hour long. Early after forty-five minutes in the class, we were working on MS Excel and Prof. X decided to take a round of the class to check whether the students were working or dozing off.
Now, one of my friend, let's call him Y who was sitting beside me, was in a state of drowsiness. He hadn't slept all night. One might think that he is a hard worker and works late nights on his assignments and case studies. But the reality was that he had recently developed a crush for one of the girls in the other section. We all knew about it but he didn't know that we knew about it. Now he was sleepy as hell and had asked me to wake him up in the case if the professor roams around or asks him questions. But when actually the professor came to our side, I was busy in my work and forgot to wake him up. So, Mr X walks up to Y and gently taps on his shoulder to wake him up. Y initially resisted to wake up but when he heard the class giggling, he at once got up and was shocked to see the professor right behind him. The conversation that happened next is as follows:
Y – Good morning Sir.
Mr. X – Good morning. So where are we with the spreadsheets?
Y – Sir, I have made them. You can check on my laptop. (Y turns back to see his laptop was already powered off, so he turned it back on. Meanwhile, he gave me an angry glance. His laptop didn't turn on as the battery had drained. He lifted his bag hurriedly and tried to search for the laptop charger but when he tried to plug it in, the charger fell down but eventually he picked it up, plugged it in and started the laptop)
Now Mr X was finding it all so comical as Y always used to give strange answers to all his questions so he casually asked Y about what was going on with him nowadays.
Mr. X – So Y, what is up with you nowadays. I hope you are working quite hard as is clearly visible from your face.
Y – Yes Sir. In fact, I was working on a live project the previous night.
Me (smiling) – Yes Sir, he is working very hard nowadays. He is trying to use every skill he has to achieve his goals.
Meanwhile, we all knew that the real reason was that he was busy trying to devise strategies all night as to how he should ask out his crush for a date. He went on to see YouTube videos with tutorials for dating, even googled it, read blogs and many other success stories. He told me all about it in the mess in the morning that day. Now Professor X had this shrewd habit of cross-questioning someone who answered him hurriedly and without much thinking. He could easily catch when someone was lying to him and Y was lying.
Mr X – So what live project are you working on?
Y – (Speechless) Sir um…… (confused, took at least 1 minute to think while mumbling and looking at me with a needy face)
We all were at this time laughing loudly. Clearly, Y did not stand a chance in front of Professor X.
Mr. X – Listen to me Y. Whatever you do in life, you should do it with full enthusiasm. If you have an opportunity in your hand, you should not let it go, you should hold it tightly. (Meanwhile we all knew that Y's opportunity was sitting in the next section and he wasn't that confident to grab that opportunity. He just stood there with a blank face) If you do not work hard, someone else will take away that opportunity (we were laughing even more loudly now given the double meaning of that statement). You have to be smart enough in this competitive world. Sleeping like this will make you even more careless.….
Y – Yes Sir. Ok Sir. I will.
Professor X went back to his teaching leaving us with a bucket of jokes which we could use for Y. He did not sleep for the rest of the class, did not utter a word, and was shaken to his core.
This whole dialogue was too funny for us that we teased Y all day with that. And he got just as helpless as when he was in front of Mr X.  Even today he is trying to grab that opportunity but always fails.
This was one of the stories of our classroom fun. Hope you liked it.
OUR CLASS
Aditya Birla Group Company I would like to work for:
I would like to work with Aditya Birla Fashion and Retail Limited. As I am a student of operations and marketing, I love the areas in the retail sector such as sales & operations, warehousing, logistics, inventory planning, advertising and promotion etc. Retail sector has transformed from an unorganized sector into an organized sector lately. Also, the industry is rapidly changing owing to changing consumer lifestyles, online shopping, convenience shopping and higher purchasing power of the customers. So, I feel that it is a challenging sector and with time it will grow at even faster rate than it is now.
Simarjot Singh Nagra