A Special Flight Takes Off From IIM Trichy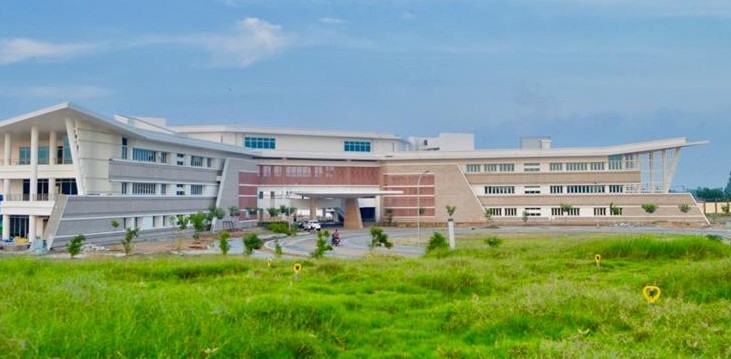 A memorable classroom experience at IIM Trichy!
It was the first day of Term III. Everyone was happy to be back to college to meet friends and eager to see what they had brought form home. The first class was an Operations management lecture at 8.30 in the morning. Needless to say, most of us were half-asleep when we reached the class. The only saving grace was that there was no pre-read before the class.
Course instructor was a young Professor who had never taught us before. Let us call him Professor X (not from X-men). As soon as it was time to start the class, contrary to the usual procedure of talking about course pedagogy or his introduction, he began playing an audio clip.
To our surprise, it began the same way as flight attendants speak before flight departure.
"Ladies and gentlemen, this is flight Operations Management from ignorance to knowledge."
This was enough to warrant our full attention. Everyone was fully awake and earnestly listening to the audio clip now. It went on,
"The flight will begin on 5th December 2018 at 8.30 am and reach its destination at 3.30 pm on 4th February 2018.  Our total flight time will be of 30 hours. Please fasten your seat-belts because this is going to be a wild ride."
By this time, we had understood that lectures on this subject are going to be interesting.
"The captain for this flight is Professor X and first-officer is Professor Y. They are well-versed in English, Hindi and Kannada. Please turn-off your mobile phone in the flight as it may cause disturbance to other passengers and pilots. You are advised not to sleep during the entire duration of the flight. Outside food is not allowed in the flight. Please remember that in case of academic emergency, there is a parachute called textbook provided by us to help you."
This was the end of the audio clip. The stage was set! Everyone was so interested in the subject that they had completely forgotten their Monday morning blues. This was the perfect time for Professor X to talk about the subject. Now he started talking about what were the contents of the course and how they related to the aviation industry.
Queueing system and number of ticket/baggage counters at the airport
Strategic location of Boeing manufacturing plant.
Line balancing and how it relates to air-hostesses divide their jobs of serving food, making announcements etc.
Flight ticket cost and its relation to perishable goods (newsvendor model).
Just-in-Time (JIT) philosophy and working model of Indigo airlines.
Subsequent sessions and end of course
The whole course was fun and although Professor X started humorously, there was a lot to learn. True to his style, Professor X ended the course after 3 months with another audio clip.
"Ladies and Gentlemen, you have arrived at your destination. Thank you for riding with us. You can collect your baggage (end-term marks) from PGP office after 10th February. For any complaints/suggestions, please fill the feedback form provided by PGP office.
Needless to say, we went through many "zones of turbulence", but all of us had immense faith in our Pilot Professor X to take us through unscathed and he delivered in spectacular fashion. So, the first lecture of Operations Management was the most memorable experience for me that I shall not forget for a very long time.
Which ABG company would you want to work for and why?
Amongst all the Aditya Birla Group Companies, Ultratech Cement company resonates with me the most due to following reasons:
Ultratech, India's largest cement producing company has made India not only self-sufficient in cement production, it has a production surplus that is exported to other countries. The focus on growth and implementation of innovative ideas resonates with me.
Sustainable Development Goals (SDGs) adopted by Ultratech is a right step in environment conservation and doing a bit for the society simultaneously. I would like to work for the company which cares for the environment and the society.
This article is written by Piyush Gorwadkar – Class of 2019.