SPJIMR – For 35 Years, We Have Been Asking, Why Not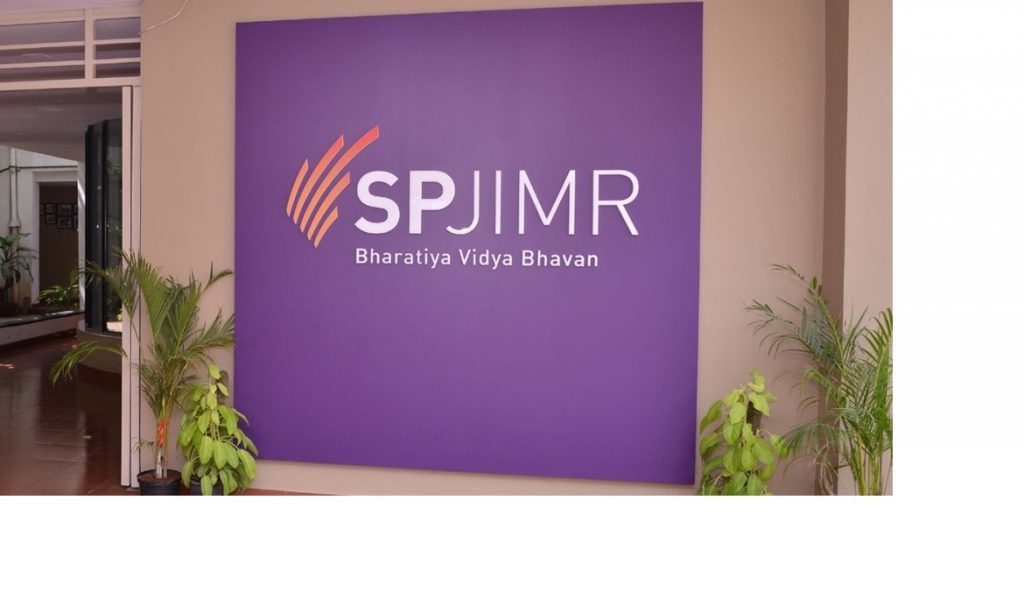 At SPJIMR (S.P. Jain Institute of Management & Research), we dare to think differently. Have the courage to act with purpose, the heart to follow through.
Time and time again, we've taken the road less travelled. We pioneered programs for family-managed business leaders. Taught the science of spirituality to drive self-awareness in leaders. Fostered the design thinking mindset across programs. Brought values and versatility into admission criteria, when test scores were gospel.
In every endeavor, we've been supported by our parent, Bharatiya Vidya Bhavan, one of only two institutes of national eminence as recognized by the Government of India. We've strived to impart social sensitivity. Created leaders with well-rounded views. Developed internships to equip students with hands-on rural experience. Launched a mentoring program for MBA students to teach bright, underprivileged children.
Always, we've displayed the courage to rise above the norm. Our new logo is a visual representation of this very spirit.
Today, SPJIMR is a premier business school with successful alumni across the world. Partner to over fifteen leading schools in Europe and the US. And truly humbled to be the only Indian school named in the world's top 30 innovative business schools by AACSB.
After 35 years, we're just getting started.
Because we know that value-based management education can change the world. We're creating a new generation of leaders who care, believe and have the grit to take their ideas to the world. Leaders with courage and heart.
SPJIMR is unique. Currently, we have only one campus in Andheri, Mumbai.