SPJIMR Heroes Speak 2017 With Shaheen Mistri

On 10th October, 2017, the Development of Corporate Citizenship (DoCC) Committee of SPJIMR hosted its annual event, Heroes Speak. Heroes Speak is a platform where management students meet social heroes and discuss their journey.
DoCC is a part of the Non-Classroom Learning at SPJIMR, which aims at promoting value based growth and tries to encourage social sensitivity among budding managers and to help them understand how to work in unstructured environments.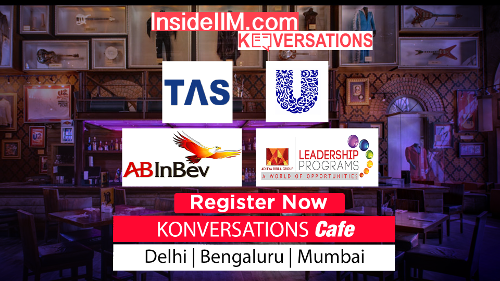 Ms. Shaheen Mistri was the Hero for this year. Shaheen built the Akanksha Foundation to provide children from low- income communities with the kind of education that would maximise their innate potential. Today, Akanksha serves 6500 children through their School Projects in Mumbai and Pune.
In 2008, Shaheen founded Teach For India, with an audacious vision of providing an excellent education to all children across India through building a pipeline of leaders committed to ending educational inequity in India. Today, Teach For India directly impacts 40,000 children across seven regions in India.
Shaheen is an Ashoka Fellow, a Global Leader for Tomorrow at the World Economic Forum, and an Asia Society 21 Leader. She serves on the boards of Akanksha, Design For Change, the India School Leaders Institute, and Teach For All. Shaheen is the author of the book, Re-drawing India.
The event was focused on discussing her story. Shaheen shared with the students of PGDM and PGPM four really touching instances related to her foundation. She shared inspirational stories of children who were provided with an opportunity and focused on the fact that "Opportunity is all the difference".
The key takeaway from her talk was that the most important things are the simple and little things. She stressed that the problem is too big, but everyone must "Do something". It is the little things that make all the difference.
The event brought deep insights and helped the students understand that a manager today and tomorrow has to deal with many more complex and unstructured issues.
About the Author:
Alisha Chaturvedi is a PGDM candidate at SPJIMR, Mumbai specialising in Finance.