SRCC Graduate, YES Bank Scholar, Interned at Avendus – Radhika Mittal – Lions of Lucknow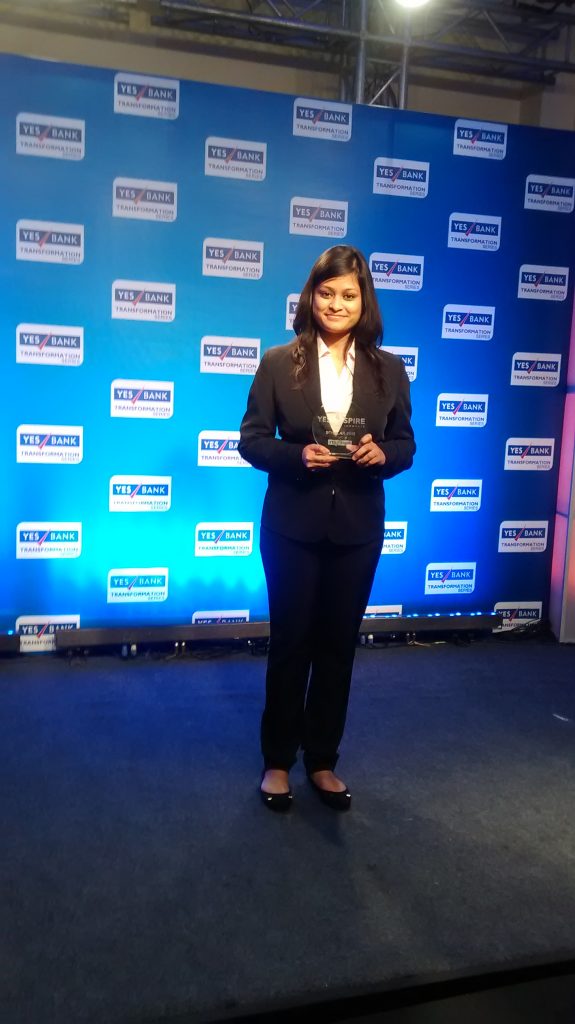 This story is part of our series "Lions of Lucknow" where we attempt to peek into the lives of some interesting and diverse profiles at IIM Lucknow. This is the final story in the series where we delve into the life of Radhika Mittal:

Introduce yourself and tell us about your background: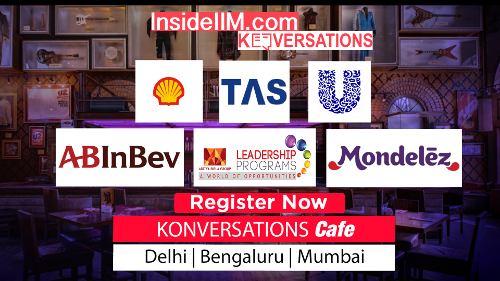 Studying at a convent ICSE Board at Varanasi, my hometown, I got chance to groom myself in academics as well as curriculars. Being part of various International Conventions like SPIC MACAY and Literary Fest, instilled in me the aspiration to be part of bigger pool. For me, it was SRCC where I graduated in B.Com (Hons.). Interaction during felicitation ceremony with His Holiness Dalai Lama gave me a new purpose of life. I tried spreading smiles on faces during myself initiated social outreach programme at SRCC NSS and carried forward these initiatives at Bhavishya, IIML Social Initiative Committee; raised INR 4 Lac for girl-child education. I interned at Avendus Capital, engaged 65+ Tech Startup CEOs. These corporate exposures and interaction with leadership team instilled in me belief to be one amongst them some day.
Being a topper in SRCC, you were felicitated by Dalai Lama. How surreal was that?
The best day of my life so far. To stand beside the eminent soul, I found myself blessed to be given this opportunity to interact with His Holiness Dalai Lama. I felt overwhelmed to receive SRCC 3rd position award for overall excellence by His Holiness. In response to my question 'What is still left to be undone'?, His Holiness  replied saying, 'I think there is no end to the bucket list…no end in the ways you can give back to society'. These words still are alive in my memory and they became mine as I tried to spend more time with social initiatives at NSS SRCC and It's Your Earth Welfare Association at Delhi. This day remains alive and will always keep guiding me for perseverant efforts in my life.
How has been your experience at IIM Lucknow:
Journey at IIML has been full of enlightening experiences each single day. I have secured 17th rank in PGP 2014-16 batch at campus. Despite being amongst the top 5% of the batch for all terms, I felt elated to find hidden Toppers in all souls around. There is just too much to learn from each other and moments to get inspired. All my colleagues here had done some remarkable things before coming to IIML and have been pursuing their passion here as well. Be it classroom discussions, workshops or case competitions, I never missed a chance to imbibe the best around.
Tell us about the Paarijat initiative:
Paarijat is the flagship initiative of IIML's Social Initiative Committee Bhavishya to support girl-child education in Lucknow. This is alliance with Prerna school at Gomti Nagar, Lucknow under Study Hall Foundation. Any interested person or group of persons can come forward to contribute INR 6000/9000 per annum for financing education of girl children depending upon the class of those of the chosen profiles.
I feel blessed to have been entrusted with the position to head this initiative at IIML. I feel extremely happy on our achievement to have raised INR 4 Lac+ this year for the same. I worked to extend the sponsored base from earlier Alumni Community to anybody interested, even outside IIML. Bhavishya team works to facilitate the whole process and extend the initiatives to newer heights each time through personal and professional networks.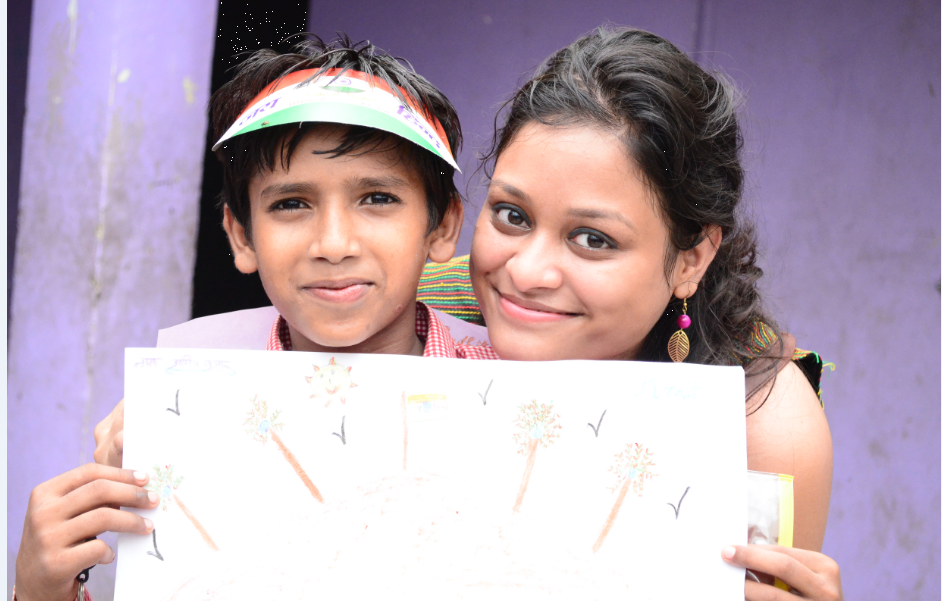 You won the Yes Bank scholarship. How was that experience?
To be amongst Top 30 scholars from Top 25 B-schools in India, Yes Aspire to Innovate Scholarship is an experience to cherish for life. Theme for the submission was an innovative idea in the field of your interest. I proposed an extension to my social initiative at Delhi regarding upliftment of potters' lives. Also, the initiative would target the cause of education of girl children on lines of Paarijat initiative.
Having met the other scholars and leadership team at felicitation ceremony at Mumbai was an experience of lifetime. To receive the award from Rana Kapoor, CEO of Yes Bank, a SRCC alumnus was the best I could dream of. Yes Bank gave me an opportunity to make my contribution to society much larger than it earlier was.
Tell us about your intern experience with Avendus?
Internship experience at Avendus Capital was my first corporate work experience. At first place, Investment Banking is one of the most coveted job in industry and I am glad to have experienced it for two months. Working on the live funding deal transactions in the Tech Classifieds sector was my first exposure to Digital world.
Interaction with the top leadership team at Avendus during 'Chai pe Charcha' helped me gain industry insights. Indian Market Mapping, Global Benchmarking and Outreach programme formed part of the project. Engaging 65+ Founders/ CEOs for Business Development for Avendus, helped me learn more about the startups in India.
I was chosen to prepare the Claassifieds extract for Avendus' upcoming Digital Publication. It was chosen to be the IIML National Finalist for Pan India Business Standard Best Intern Project 2016 Batch.
Any message for our readers:
What has worked for me has been my perseverance and never give up attitude. Belief in self and support of friends and family have been indispensable all this while.
—
(As told to-
This article is written by Abishake Koul, a PGP student of the class of 2017 at IIM Lucknow and the Creative Head and Core Coordinator of the Media and Communication Cell)
Media & Communication Cell IIM-Lucknow
IIM Lucknow's Media and Communication Cell (MCC) serves as a communications liaison between the Institute and the external world. MCC also acts as the community building platform of IIML and ensures that all the student activities and initiatives at IIM Lucknow receive public recognition