Star Alumni Of XLRI – Legends At Accenture, ICICI Prudential, Unilever And Reckitt Benckiser

This is a special feature on a few star alumni from XLRI. The business leaders featured below are stars and legends in their fields. Excellence and Responsibility are deeply embedded in the vision of XLRI. XLRI has 3 flagship PGDM programs on management education which are crafted to make responsible leaders 'for the greater good' and a "sustainable future". For over 60 years, XLRI has stood the test of time in creating the finest of forward-thinking business leaders. The people featured below are a testimony to that fact.
Rekha Menon, Chairman and Managing Director of Accenture in India (Class of 1981)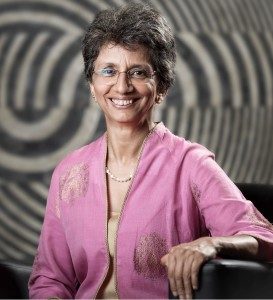 Ms Rekha is currently the Chairman and Managing Director at Accenture, India. She is responsible for the development and execution of the human capital strategy for growth markets. She is also responsible for Accenture's institutional relationships with public authorities and industry associations.  She joined Accenture in 2004, prior to which, she was a part of the executive management teams at Talisma Corporation, Levis Strauss, Akzo Nobel and Cargill Inc.
Ms Rekha is the former Managing Director of Geographic Operations in India, ASEAN, and APAC Delivery Centres for Accenture. For nearly two years, she led the business operations for Accenture's India Business. Her drive for excellence is not newly found; She is a Gold Medalist from XLRI's batch of 1981. She has over 23 years of industry experience and extensive exposure to setting up and managing corporate functions and business operations.
She also is a board member of XLRI, Pratham Books and the Akshara Foundation. (not for profits, working with underprivileged children). She has active interests in hiking and long-distance cycling.
Sandeep Bakshi, Managing Director and CEO, ICICI Prudential (Class of 1983)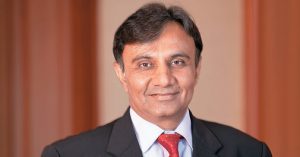 Mr Sandeep is currently the Managing Director and CEO of ICICI Prudential. He has around 30 years of experience with the ICICI group. From 1986 to 2001, he worked in the Project Financing Department of ICICI Limited which was a development financial institution then. From 2002 to April 2009, he worked with ICICI Lombard General Insurance and from May 2009 to June 2010 with ICICI Bank.
He has been working with ICICI Prudential Life Insurance Company Limited since August 2010.
Be a part of the much admired XLRI community. Apply here with your XAT 2017 score now!
Leena Nair, Chief HR Officer, Unilever (Class of 1992)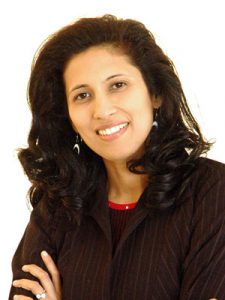 Ms Leena is currently the Chief HR Officer at Unilever, UK. She has been associated with Unilever since August 2006 and has held various positions likeGeneral Manager HPC and Foods and Head of Management Development, Executive Director HUL and VP HR South Asia and SVP Leadership and Organisation Development and Global Head of Diversity and Inclusion.
With her appointment as Executive Director and HR Head in 2007, Ms Leena not only became the first woman on the management committee of HUL but also the youngest Executive Director of HUL. She has featured in Business Today's Most Powerful Women list for 5 consecutive years and was also listed among the 50 most influential Women by Verve Magazine.
Ms Leena has done her Diploma in Personnel Management, Human Resources from XLRI and was also a Gold Medalist for the same. She has received 4 awards in 2010 as "HR Professional of the Year", an award for HR achiever of the year in 2009 by the world HRD congress and the Young Business Achiever of the Year in 2008 in business by FICCI.
Rakesh Kapoor, CEO of Reckitt Benckiser (Class of 1982)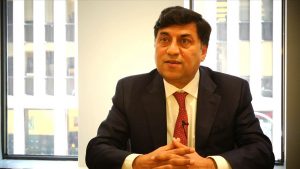 Mr Rakesh is currently the CEO of Reckitt Benckiser. He has been with the company for over 25 years and he believes that in some ways, the company has evolved over the years. They have changed the focus from Household cleaning to Health and Hygiene. His company is driven by the purpose to provide people with innovative solutions for healthier lives and happier homes.
Mr Rakesh was born and brought up in India and has spent half his life working here. He has seen first hand how poor health is a real social and economic burden for people, which is why building a company that believes in happier lives and happier homes is important to him. Prior to becoming a CEO of Reckitt Benckiser, he was the SVP GLobal Category Office Home Care, SVP Regional Director Northern Europe and EVP Category Development at Reckitt Benckiser.
Mr Rakesh supports the social initiative 'Save the Children' and is actively interested in the social causes of children's, health and environment. He has done his MBA in Marketing and General Management from XLRI and a holds a Bachelor's degree in Chemical Engineering (Hons) from Birla Institute of Technology and Science, Pilani.
External Linkages
Established in 1999, ExLink is the media, branding and PR cell of XLRI Jamshedpur. Responsible for managing print and social media branding for the institute, ExLink is the face of XLRI to the world and maintains relationships with all stakeholders such as prospective students, recruiters, alumni and internal committees on campus.