Star-Studded Affair At TEDxSIBMBengaluru 2018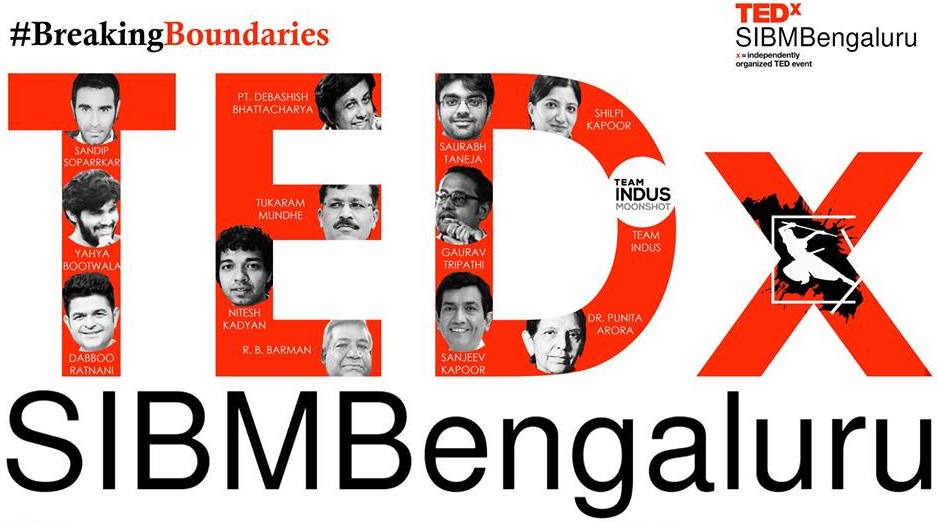 Symbiosis Institute of Business Management, Bengaluru hosted 13 stories of change that took unyielding grit, determination, passion along with an undying urge to leave this world a better place than they found it. The 7th edition of TEDxSIBMBengaluru 2018 experienced all of these come to life.
The 13 speakers from across different domains shared the stories of #BreakingBoundaries and leaving behind the monotony or conventional thought process of the Indian Society.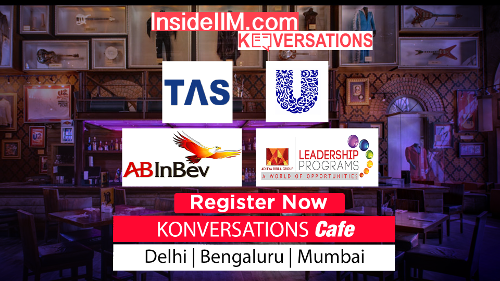 What better way to start a TEDx talk than with an individual with a vision for the future –
Dr. R.B Barman, the Chief Statistical Officer of India. Through his address, he spoke about the modernisation of the Indian Economic Policy. He rightly stated the "importance of statistics as a mode to measure growth in our society and how it can be used as a measure of objectivity in the decision-making process."
The second speaker of the day was the man who gave the Indian photography a new structure, a concrete one. The man who made Annual Calendars a must-have for all. Dabboo Ratnani the best Celebrity Photographer in India, shared his stories of how he converted his passion for photography into a viable and successful career. He shared his tips and tricks of how he pushes himself to become a better version of himself, every day. He said, "Know the rules and then BREAK them."
Social Entrepreneur, Barrierbreak, Ms. Shilpi Kapoor gave the audience insights about how the world treats the disabled "differently", about how it is of umpteen importance for a global business firm, to not ignore billions of specially-abled people in the world. She said, "Technology can make a difference. The choice is OURS. The choice is Yours and Mine."
Dr. Punita Arora, Defence Veteran in Indian Army, proved her mettle and how! She open-heartedly shared stories from her childhood and proved that how a father will always be a daughter's first love. In a world where the men find it easier she proved it time and again that you don't need a gender to BREAK BOUNDARIES. Her story made the audience feel her enthusiasm for the future, leaving behind the episodes of the past. She rightly summarised her life story when she said, "Time changes, policy changes, people change…But you don't give up, keep going and pus yourselves to Break the Barriers."
Do you find yourself tapping your feet at a music playing in a bar? Well! TEDxSIBMBengaluru experienced the same fun when Sandip Soparrkar, world-renowned Choreographer, encouraged the audience to join him at the podium and learn a few Cha-Cha and Salsa moves. In his address to the audience, he emphasized on how "Dance is an emotion and one doesn't realize that it has become an integral part of our lives."
Mr. Gaurav Tripathi, Writer, poet and Screenwriter in the Indian Entertainment Industry, shared some of his famous poems and his idea of how the Indian Culture has always been #BreakingBoundaries from its very inception. He emphasized in his address "The two most important ingredients are 'questioning' and 'inclusivity'."
Pt. Debashish Bhattacharya, an Indian Classical Musician, combined the Indian Musical Culture with the Western kind and created a fusion that mesmerised the audience. His beliefs about "how a pitch brings melody and melody bring expressions" couldn't have been conveyed in a way any better.
Sanjeev Kapoor, Celebrated Indian Chef, shared his story of how he broke the boundaries of society and went on to do what he was passionate about. He wanted to be different from the rest of the crowd despite the pressures from the society who wanted to lead him into mundane dreams of any other child. He said, "It bothered me that people would decide what I would do. I liked to Lead, I didn't like to follow."
On the journey to object and mend all the incorrect things happening in the country, Tukaram Mundhe, IAS Officer, told us his story of how he fought against the improper things occurring in the society despite all the threats he received. He said, "When we say breaking boundaries, first of all, we need to decide in our minds – what are boundaries?"
One of the most promising prospects for space explorations in India is Team Indus and Protik Banerji, Flight Software Engineer, explained how their journey started towards having their own Moonshot. These young group of lads literally broke the boundaries in their upcoming mission to reach the moon. "We landed upon Moon, but wait, the job isn't done yet, we need to go beyond, even beyond the stars", exclaimed the engineer.
India has been working on the upliftment of the underprivileged population of the country for quite some time now but still need help from all of us the eradicate the problem completely. Saurabh Taneja, the Founder, Akanksha Foundation is one such individual who finds inspiration from the talents possessed by this population which gets suppressed due to improper guidance. Akanksha Foundation works to help these people channel their talent in the right manner so that none of the country's gems gets lost in time. Saurabh and his organization believe, "Children coming from the most unprivileged families are breaking boundaries despite their financial barriers."
Turning anything into gold was the magic of King Midas and turning the harmful pollutants into something useful is the work of Nitesh Kadyan. He devised a machine which turns air pollutants into something useful to any common man, Kaalink, a soot-based ink. Nitesh demonstrated the working for his device using a prototype and mesmerized the audience by showing how science can be used to get that golden touch. In his words, "What is the point of just seeing the problem, we must try to solve it."
Some beautiful lines steal your heart in just a couple of minutes. One of them is "Shaayad Who Pyaar Nahi" which received over 6 million views on YouTube and made this Mumbai boy an internet sensation. Yahya Bootwala made the audience believe in their dreams and presented a recipe to create a MIRACLE. Yahya said, "The society has made a slab of glass around you in the name of religion, responsibility, and career. You need to break those boundaries and that is when the miracle will happen."
The organising team worked sincerely for more than two months to create what can be easily said their Magnum Opus. The audience clearly appreciated the execution of the entire programme and with their responses, it can be easily said the TEDxSIBMBengaluru has Broken Boundaries in totality.
SIBM Bengaluru
Ever since its inception in 1978, SYMBIOSIS has been synonymous with progress. The trend of progress has been continued by setting up of SIU's first campus outside Maharashtra at Bengaluru in 2008. SIBM Bengaluru is now one of the leading B-Schools of the country. The focus, now, is on matching global standards of management education. SIBMB instills a work culture which is unparalleled among various institutions. It provides a holistic approach to management which goes a long way in creating a dynamic identity. Vibrant student associations and committees complement the program with a number of activities involving institute-industry interaction.