Stocks And Sticks – MDI

Hello, I am Mrugank Mehta, a PGPM candidate from Management Development Institute, Gurgaon. MDI has been one of my dream colleges since I started preparing for the CAT, and being in the college is a surreal experience for me. I have been on the campus for just a little over a month now, but it sure feels a lot longer than that. I have had so many wonderful experiences that it is really hard for me to choose only one to describe. There were amazing displays of team play and also some key learnings from student's council.
On the very first day, most of us received a culture shock when we got the schedule of the induction week. The schedule was really hectic like none I have ever seen before. Before coming to the MDI campus, I have head a one liner about it, "MDI never sleeps". In the first week of joining only I realised, that is a very well founded saying. Strict deadlines with the whole day of lectures and guest sessions tested the mantle of each and every student that joined MDI. Somewhere on the line, we realised that this is the life we chose by choosing a career in management. There will be little to no consideration of your personal issues in the corporate world, you are expected to deliver what is expected out of you without fail. One fine night, the council wanted to see, if we have developed a team bonding or not. For that, they gave us 20 minutes notice to appear before them in a specific dress code with some specific documents. And without electronically conveying anyone, they just came and pinned a notice on the notice board outside mess and hostels. As soon as one of our batchmates read the notice, he started informing people on the top of his voice as to let as many people as he can. Some of us were already asleep, we woke them all up by any means necessary, and all of us were able to answer the sudden call on such short notice. From that experience, I learned that there is no good or bad time to do anything in the corporate life, when duty calls, one must be ready to answer. Then there was the sports competition, which we were provided ample opportunities to play in as well as organize various sports. This went on while the classes were also going on, assignments were also there and even exams were there. From this, I learned that if one wants to succeed in life and have fun as well, one must learn to strike the perfect balance so as to not let the personal life hinder the professional life and vice versa. I think the campus of MDI is unique in this sense that it not only teaches us the theoretical knowledge required to succeed in the corporate world, but just the experience of this college teaches you how to lead your life the way you want to live all the while getting the success you always wanted.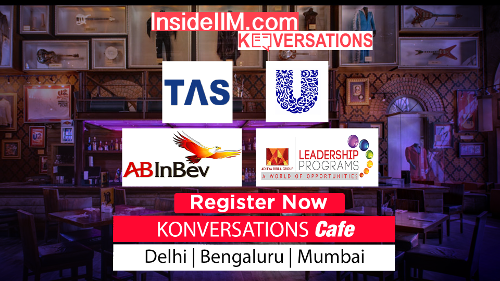 Of all the ABG companies, I would like to join the Aditya Birla Capital. In my university, I was offered a minor course in finance. I took it up as an opportunity to learn something new, but while studying that, I grew a lot of interest in the subjects and the idea of pursuing an MBA in finance struck my head. And while preparing for the entrance, I got interested into the field of Wealth Management and Stocks and Securities while reading about it. Aditya Birla Capital can provide opportunity in the said fields to me, so I would like to join Aditya Birla Capital of the ABG companies.