The Story Of IIM Trichy – A Guarantee Of Quality Management Education

IIM Trichy was the 11 th IIM which was started in the year 2011 and in the initial few days IIM Bangalore mentored and nurtured its sister college and helped to grow what it is today.
ABG gives an opportunity to a very few B-schools across India and today we've got this opportunity to be a part of leadership program itself makes us feel proud and happy.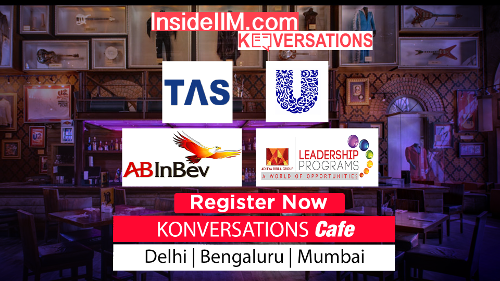 Now coming to the story IIM Trichy or let's say IIMT could achieve many things in a very short time which even older B-schools struggled at one point in time. We were ranked 15 in NIRF B-school rankings last year. Imagine for a college like IIMT to be in the top 15 in just 6 to 7 years of its inception speaks volumes of what IIMT is for and what it does isn't it? What makes IIMT unique is that it gives the quality management education.
IIMT is considered to be the number one IIM's in the new generation IIMs and the testimony to this is the new gender ratio for the PGP 2018-20 Batch where girls outnumber boys it only shows how good we are and also shows that we value education based on merit and not on gender, caste etc. In terms of placement we are giving a run for their money to few older IIMs and other top B-schools proves the fact that IIM Trichy is there to stay on top and excel.
We have a college motto "Gnanam unattham". We are here for education and we believe in providing quality education not just from professors but also learn life-skills and values from peers as well. IIM Trichy's vision is to "nurture a learning environment, for the creation and dissemination of management knowledge by integrating global standards to develop leaders of enterprises who add value to society, and to be a partner in nation-building" so IIMT strives hard to give quality education and it wants to be remembered as temple of learning if you see the logo of IIM Trichy it signifies that The Knowledge or Gnanam is achieved under the umbrella of Gopuram.
Which ABG company would you want to work for and why?
Idea Cellular – I would like to work for this division of ABG. I have prior work experience in telecom sector working for a start-up and I do have strong business fundamentals of Telecom Industry. I was a team lead in the company where I worked before, and handled a team of 10 people. I am capable of leading teams and have good project management skills. I hope to get an opportunity to work for Idea Cellular.
This article is written by Pawan A – Class of 2019