Views on the markets by Drishtee Capital of VGSoM IIT Kharagpur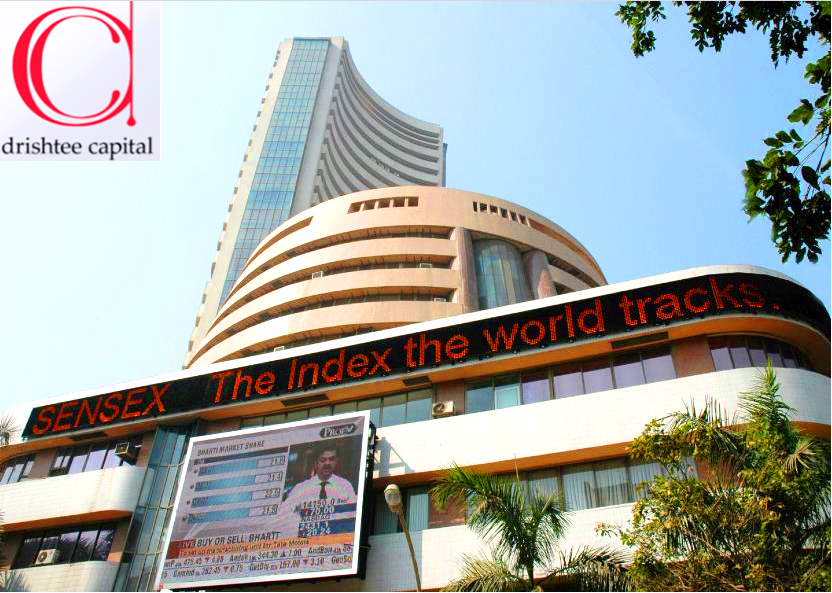 So, India has a new PM. A new hope. As the markets celebrate a some kind of a Pre-Diwali I decided to have a browse with what Drishtee Capital the very own student run investment fund of VGSoM IIT Kharagpur thinks about the challenges to be faced by the new government, the country in its new term after election and most importantly the most liked man of the hour –Narendra Modi !!.
1- PM Narendra Modi in his Inaugural speech at 15th August said to global investors "Come, make in India". Do you think India possess the necessary skills and the potential to become a global manufacturing hub just like China?
With the vision of "Come, make in India", PM Narendra Modi gave a strong message to global investors about India's will & capability to become a global manufacturing hub. Infrastructure, transportation, power & water supply – are necessary for most manufacturing businesses. With the vision and intention to provide 24-hour power supply across country, nationwide network of roads, modern railways, and water grids – picture looks positive for infrastructural development. Demography is also a very significant factor for India. By 2020, around 800 million Indians will be in the working age group. In the recent budget under NRLM, government has allocated 20% of the funds for skill development and innovative special projects for skill development. India's skill crisis requires not only urgent solutions at scale but also solutions that bridge the gap between education and employment sector. Government is also planning to ease land acquisition laws and simplify tax regime with the implementation of DTC and GST so that it is easier to setup business, infrastructure & regulatory without any major hurdles. With demography support, measures to eliminate existing obstacles & supportive policies, India has a lot of potential to achieve the manufacturing dominance globally
2- There is no doubt about the fact that the Indian pharma sector is poised for a term of high growth, but off lately there has been too much of FDA scrutiny on these companies, How do you think the sector would evolve from this ?
India is the largest supplier of generic drugs to the US in terms of volumes. It has the highest USFDA approved facilities than any other country outside US. The opportunities arising from the patent expiries is intact and the sector is looking at around 20% CAGR through 2018. Due to USFDA's stricter regime, Indian companies are expected to increase their Capex to improve compliance, maintain high quality standards and ensure the ANDA pipeline keeps growing. Companies are expected to invest in PV (pharmacovigilance) systems which will enhance detection, assessment, and prevention of drug recalls by monitoring drugs' safety profiles. Manufacturers should proactively involve third party consultants to comply with GMPs. Indian drug regulators should work with the global regulators to ensure better manufacturing standards and practices with increased inspections and stricter guidelines. The growth story is intact for the pharma sector provided the companies fulfil these genuine requirements.
3- European markets are being threatened with another shadow of slowdown with Germany having negative GDP growth and France being unable to meet its Fiscal deficit targets. The RBI governor has already warned of another market crash in the offing. What does Drishtee think?
Euro economies are feeling the pressure because of low growth rate and high fiscal deficit. Germany, France and Italy, the three biggest economies of EU, have shown drop in their data. The region is facing a challenge of deflation. While Germany showed drop in growth, France managed to keep the GDP flat. On the other hand Italy's economy actually contracted. The Eurozone is facing serious threats of low growth, low inflation and high debt. Quantitative Easing could prove a savior for the countries in the Eurozone which are facing low inflation threats. It could help to raise the asset prices and improve the health of the banks. If the ECB considers the above proposition to buy bonds, it would be a certain step not just for the Eurozone but for other central banks around the world to regain the lost confidence. On the other hand the US housing market has shown signs of rebound. The job market has also shown signs of revival. Positive signs in the US market with strong policy stands if taken by the ECB would certainly leave behind the loom of another global recession.
4- The presently elected government in its recent financial budget has already planned a slew of disinvestments in government companies. But looking from the past bleak performance of Coal India, MOIL post IPO, do you think there is anything fundamentally strong to be looked at in these government companies?
Public issues are likely to see a strong demand from both global and domestic investors on account of investor friendly reforms announced by the current government. Market capitalization of all state-run companies have gone up due to robust market led by improved investor sentiment. For PSUs like ONGC, Coal India, OIL there are other triggers besides market sentiment that can play out like gas price hike, complete deregulation of diesel prices etc.Looking specifically in Coal India, there is lot of value in the company but it is not exhibited properly in the prices due to inefficient management, poor corporate governance, regulatory risk & economic issues. Coal India's prospects look bright, as the Centre plans to increase coal supplies. Coal India, who enjoys monopoly, has less threat of competitors. Fundamentally the company is strong provided the performance is largely affected by directives of Government.
Given the market sentiment is soaring along with expectations of economic revival & there is expectation of better performance by some of these companies, disinvestment seems to be a good bet. Money earned from disinvestment can be utilized to curb fiscal deficit, finance infrastructure & other investments, and develop socio-economic policies.
5- The government plans a 24*7 power supply availability across the nation. What kind of market reforms do you think is needed to achieve such an ambitious target ?
Power sector in India is very fragile due to poor governance, political interference, power thefts, poor transmission and distribution systems affecting entire value chain and most importantly tariffs that have not kept up with cost. Government has proposed for addition of 76 GW of power capacity in 12th five year plan (2012-17), with about 63 GW being coal-fired which would require about 800 millions of coal a year. To meet such huge coal demand, domestic production has to be improved while addressing mining issues and bottlenecks on rail system. Strict rules and regulations are to be made to stop losses caused by illegal tapping of lines, and faulty electric meters that underestimate actual consumption so that the extra capital generated can be invested in modernizing and upgrading the infrastructure. Autonomy of state regulatory bodies has to be ensured and they should be held accountable for their performance to see transformative change in this sector. Implementation of Electricity act mandates, especially on effectiveness and accountability of utilities, tariffs, open access and performance standards remains a key factor to achieve such an ambitious target.
6- Finally where do you see the Nifty from here by the Fiscal end?
Following this rally, correction is expected till 7200 levels around October when US debt ceiling will be decided. But by the end of fiscal year, India's should be back on the growth trajectory where NIFTY should touch levels of 8400 on the backing of Banks, Engineering and Manufacturing sectors. Foreign investors will keep pumping money in the Indian market as there are no good opportunities among other emerging markets. Brazil, Russia and China have declined over the past few months and are poised to decline further. Monetary prudence measures taken by RBI have given positive results over inflation figures. Further clearance of various infrastructure and power projects by the Modi government should help in reviving the economy. Deregulation of diesel would help reduce the ever increasing losses of the OMCs, which would further help in the correction of the Current Account Deficit. Revival of the US market should help the Indian export market further.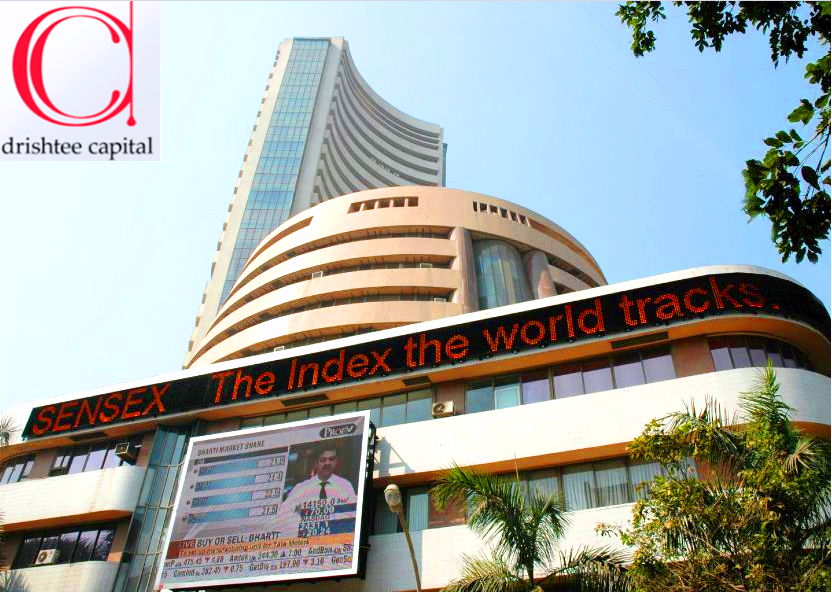 An interview with Aniket Sarkar.
Drishtee Capital is an open ended equity fund of VGSoM IIT Kharagpur. The objective is to make investment decisions after analyzing theories of macro-economics, interpretation of financial reports, valuation techniques, portfolio management theories and security analysis.  And finally relate this to real time market phenomena.