How A Struggling Stand-Up Comedian Cracked The XLRI Jamshedpur Interview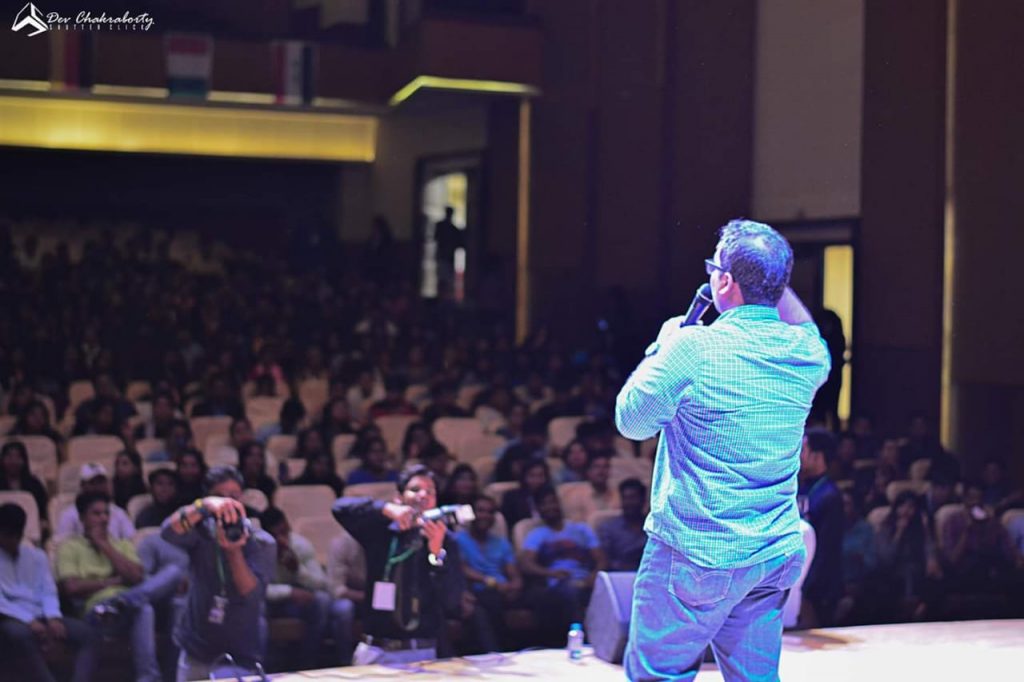 As soon as we start preparation for our B-School interviews and GDs, we tend to look up historical data about such events. We scan our favourite platforms like InsideIIM and PagalGuy for as much data possible. The deeper I delved into the numerous interviews I found online, the more I realized that most experiences can only be defined with one word: Random.
So here is my interview experience about the most random interview I could have had. I hope this tells you that you can never be sure of what to expect in a B-School interview.
Profile (at the time of interview):
93.6 / 91.2 / 7.09
B.Tech (EEE) from NIT Trichy
28 months work-ex in semiconductor space
6 months work-ex as a part time social media manager aand recruiter in a friend's newly opened food business.
Pursuing stand-up comedy part-time since 11 months
Interview Panel: Bangalore | Panel of 3 – 2 Males, 1 Female
GD Round Topic: Should companies discourage workplace romances and make them against company policy?
I will be referring to the three panelists as Male1 (M1), Male2 (M2) and Female (F)
Interview:
(as I was walking in)
M2: So, Sailesh you are an engineer?
Me: No sir. (That is where it all went downhill. I was unmindful because I was about to sit down and was slightly unmindful.)
M2: But it says here that you did B.Tech!
Me (without sitting down): Yes, Sir! I am an engineering graduate. It was a slip of tongue. I actually quit my job as an engineer. So …..
M2: Okay. Take a seat. (I sit down).  Now tell me. Why are you not working anymore?
Me: Sir, I quit my job to pursue stand-up comedy for a while and side-by-side I am helping put a friend with his newly opened food business as a recruiter.
(all 3 look up at me and then ask for my document folder. M1 starts looking through my CV)
M2: So you are a stand-up comedian?
Me: Struggling comedian, Sir.
M2: Where all have you performed?
Me: Hyderabad, Bhubaneswar, Cuttack…
M2: Great! You must be very creative then! Tell us a joke based on the GD topic you did right now.
Me: Sir, that was a very serious discussion. I can tell you a normal joke or do a set for you if you want.
M2: No. I want from that topic only.
Me: Sir, I would need a little time.
M2: You write your own jokes?
Me: Yes
M2: And how long does it take to get a joke right?
Me: Depends. Sometimes it works in the first go. Sometimes it doesn't even after 10 variations.
M2: How many times a week do you perform on stage?
Me: 5-7 times, sir.
F: So tell me something about the industry.
Me: (Told them about how the scene is. The rise of comedy in India)
F: How much do you make per show?
Me: Ma'am anywhere between 500-2000 in paid shows for 15-20 minutes. Open mics are free.
F: How do comedians make an income then?
Me: Top performers get a lot.
F: Could you give me numbers?
Me: (Tells them how corporate gigs work and how much comedians get paid depending on their popularity. Talked about Amit Tandon and Biswa. Ma'am seemed to be taking notes about it.)
F: So why the food business?
Me: I wanted to see how a business functioned. A new business would be the best place to learn.
F: So NIT to Semiconductors to Comedy to Recruiting. How does HR figure in?
Me: Ma'am comedy is all about people management. You need to manage the expectations of the crowd, the organisers and also make sure you maintain good relations with all so that you keep getting shows. (gave some more funda about people management)
M1: Leave all that for now. Tell me one thing honestly, why did you take 5 years to complete your B.Tech.?
Me: No Sir. I did not.
M1: (looked shocked) But your profile says that you passed in 2015!
Me: Yes, sir. I joined in 2011. I took a year off to prepare for IIT after my 12th.
M1: Why? A lot of people prepare after joining in various colleges. Why didn't you do that?
Me: Sir I didn't want to compromise on my preparation and my studies. I knew that I would do well in the second attempt. I just wanted to make sure that I gave my 100%…..
(M1 interrupted me)
M1: Okay whatever! I will just agree to what you say but I am not convinced. (awkward pause) Tell me something.. Why did comedy become so popular suddenly and not other art forms like plays and theatre?
Me: Sir, it is in a shorter format. You don't need to sit and watch it for too long. Plus, it is usually very relatable. The content I mean…
M1: Are you sure? You aren't missing anything else?
Me: Maybe the accessibility factor which is YouTube.
M1: Plays are there also on YouTube. What else? Think…
Me: (after thinking for 2 minutes) I am not really sure sir.
M1: Okay! So you are a recruiter for a food business… tell me what it is that you exactly do…
Me: (tells my roles and responsibilities)
M1: Okay. Now draw a business plan on how you will hire a cook for North Indian cuisine for your business.
Me: Can I take 5 minutes, sir?
M2: Sure! Go ahead. (hands me notepad and pen)
(I drew a plan and told them. They nodded to many points when I was talking about various hiring channels.)
M1: Great. You may leave now. And please leave the notepad behind.
I got up and thanked the entire panel. Bumped into the chair while stepping back and then left.
Verdict: Converted.