From A Student To A Manager – Pranjal Kumar, IIM Udaipur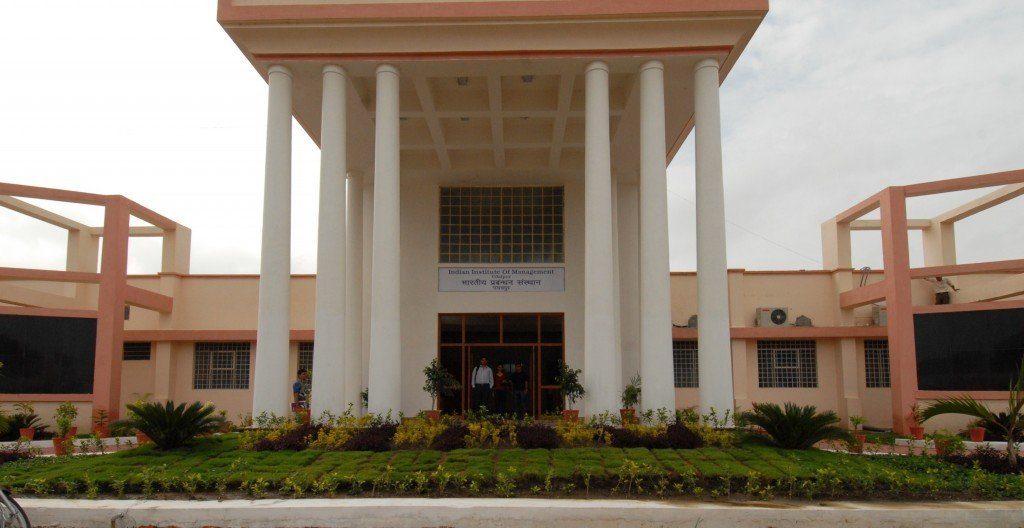 I was very enthusiastic and equally excited when I received an offer letter from the institute which is situated in the heart of craggy mountains and lush greenery all over. Yes, IIM Udaipur was calling me! Now I am floating in a boat of dilemma whether I should be happy, or I should be disappointed by the fact that my one year in this beautiful campus has already passed.
Here at IIM Udaipur, we experience various things in our day to day life. The day starts with running towards mess for amazing breakfast and gobble it as quick as possible so that you don't miss your early morning lecture. But as soon you enter the classroom, you see that there is a surprise quiz today. Completely shattered!! No, it not like that, we are prepared for the quiz! Every lecture has a completely new experience, in some of the classes we have to face an audience and try to engage them for seven odd minutes! Yes, we have to present and believe me it's very interesting and very difficult job. Finally, we play games in classes too, and even that are evaluated. Games and simulations give us a real-time experience of making decisions and also gives us a competitive environment that we are going to face eight months down the line. Some of the games played were Beer game in Operations Management and Brand Pro in Brand Management. After completing the lectures for the day, we rush towards the yummy lunch cooked in the mess and discuss some random stuff with our friends over the mess table. The day is not complete yet. We start the case discussion with our group mates in hostels along with preparing hot coffee and Maggi (getting bored of mess food) and fight for about an hour as what to put in case recommendation.
I would like to mention a point which I liked the most about the Institute is that everyone in the campus including the non-teaching staff, faculty members, and even the director sir is very helpful that anyone can approach them at any point of time and this makes the campus experience very different from other institutes.
Yes, we also have the luxury of visiting some beautiful lakes and forts in the free time, as Udaipur is one of the most attractive tourist destination in Rajasthan.
So, these are the experience and uniqueness which IIM Udaipur delivers, and it nurtures us from students to a responsible manager.
Which ABG company would I want to work for and why?
Since Retail and Marketing is the core area of my interest, if given a chance, I would love to work with "Aditya Birla Retail Limited." Some of the reasons for working in this business of Aditya Birla Group is because this sector deals with various brands such as More Megastore, More Quality 1st Supermarkets, and some other own Brands in products such as Prathama, More Choice, More Daily. This gives an opportunity to deal with various brand image and teaches how to manage brands and it also makes ABRL a house of brands. The second reason is that the FMCG sector provides with a spectrum of learning as well as applying theoretical knowledge such as developing new products, strategy and developing those products. So, these are some of the reasons why I would like to work for Aditya Birla Retail Limited.