Student Run Ventures At IIM Lucknow – Head2Toe – The Girls' Parlour At IIM Lucknow
As discussed in part 1 of the student-run ventures at IIM Lucknow article, this part 2 talks about Head2Toe, the girls' parlour at IIM Lucknow. This academic year, three of us had the winning bid to run the parlour – Aishwarya, Surbhi and I. So far, we've been involved with the parlour for a little over a month since March mid, excluding the 2 months of the internship. However, even in the short span of time, it has proven to provide immense learning.
From finalising suppliers who would provide supplies instantaneously with the least amount of lead time, to finding employees and dealing with them, there is a new challenge that comes our way every now and then.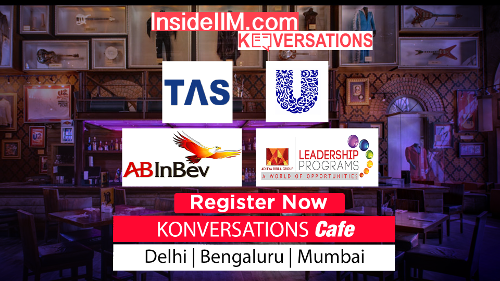 The difficulties attached with providing services is that one instance of poor service can make you lose a customer forever. When we started out, the 3 of us had no idea of how a business is run, we still cannot say we've mastered that art. However, by spending time closely and seeing our operations grow with the addition in services basis demand from the girls and seasonal requirements, we've managed to somewhat learn about what works and what doesn't.
Sometimes feedback was taken directly by friends but at other times it had to be done indirectly by our only point of contact to certain customers, the employees at the parlour.
Over and above the usual services to be provided, there were many issues with respect to employee management both on very busy and very free days.
There are days when we feel that the services taken in the day have been up to our expectations, and there are days when students are so busy that they have no time to visit the parlour and we do not even get one customer. There are days when people complain about prices and there are days when people are extremely happy with the services. There are good and bad days and they teach us a new management lesson in their own unique ways.
To be a customer and a manager of the same entity throws a new challenge because you're never sure of the distinction of the shoes you need to step into to make a certain decision. However, profit is a minimal gain from this time and effort investment, for us it was always about the learning and luckily for us, that aspect has far exceeded the expectations.
For instance, during farewell when the 2 employees were very overworked, the three of us stepped in to help out, on ground in our own little way and that day we understood what employee motivation really meant and pleasure it brings to both parties involved.
Over the next 7-8 months, we hope to break even, but what we hope for all the more is that there are challenges that make us apply ourselves and help us stretch our business acumen beyond the point that we'd ever thought any particular opportunity at a b-school would.