Students of KIAMS reflect on their learning from the recently held Management Conclave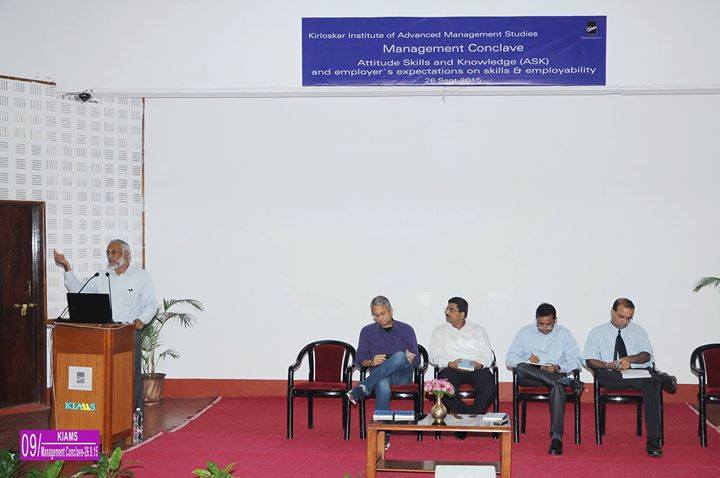 Kirloskar Institute of Advanced Management Studies recently organized a conclave "Attitude Skills and Knowledge (ASK) and employer's expectations on skills & employability" at its Harihar campus. The event held on the 26th of September brought together several big names from industry and academia to discuss the attributes that can make successful management professionals of tomorrow. Given the high relevance of the conclave, it was only natural that we talked to some of the students to evaluate its overall success.
Arpit Sharma, B 17 was one of them and he believed that it was a privilege to listen to names like Mr. Swami Nathan Krishnan, Vice-President and Head Marketing, Coach and Mentor – Sasken Communication Technologies, Bangalore. "Since I am passionate about my chosen specialization of Marketing , I was very excited to listen to the stalwart from the industry," he said confidently. "It has been a valuable experience for me and I hope it will bridge the gap between where I am today and where I want to be professionally."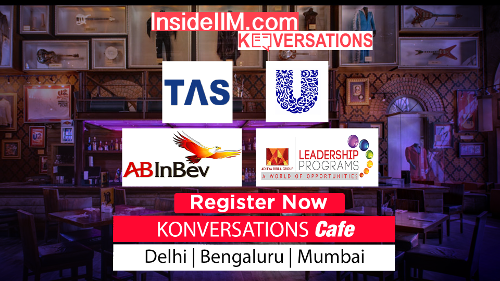 This conclave is the first in the series of events KIAMS will be organizing this year, in its Silver Jubilee year. Students like Arpit remain appreciative of the fact that the B School holds seminars and conclaves regularly to offer them hands-on experience. Others like Vinay Kant Maurya, B 17 look at it as a responsibility to learn and deliver. "I won't let these opportunities go in vain. I will do my best to make the most out of them and interact with professionals from different industries and learn from their experiences," he says.
When asked if he had any suggestions on the subjects for future conclaves and seminars Vinay Says, "It would be great to hear from professionals in specific areas like finance, operations, and International Business. It would help us with specific exposure for our future careers." Arpit, on the other hand, wants future seminars to delve into digital marketing, e-commerce, and rural marketing. He believes these areas are evolving and knowledge on the subjects would give them an edge. But for now, they seem thrilled by the takeaways from the recently held conclave.
KIAMS Harihar & Pune
OUR STRONG TRADITION OF EXCELLENCE CONTINUES! We live in the world where winner takes it all and there's no place for the second best. Not only do you have to beat intense competition, you have to be at the top of your game and race ahead of time. The forethought of our Director is evident today and his vision is refelected in our main aim: "At KIAMS we aim to provide an outstanding education, academic, social and extra curricular, which give opportunities for all students to excel, thus developing their ability to benefit themselves and others." You need to step up and take on the challenges, consistently hone your skills to be at your best. At the same time you need to keep yourself refreshed and rejuvenated to stay motivated and focused on your goals. Nestled on the banks of river Tungabhadra, is a 6 acre setting that promotes all this and more. Welcome to KIAMS, where idyllic setting meets intense learning atmosphere. A place where you will feel inspired to think creatively, and where the scope of your mind will be broadened so that you can unleash to its optimum potential. A BRIEF PROFILE Kirloskar Group Of Companies, one of the largest industrial conglomerates in India, has been growing and enriching lives for more than a century now. KIAMS was conceived as a training institute and knowledge hub in 1991. It was envisioned as a learning centre where Kirloskar Group Managers shared their expertise, experience and kept up with the latest concepts and movements in Management. In 1995, the training institute was opened to managers all over the country. ACTIVITIES • Management Development Programs - training and consulting education for industry executives • Consultancy - in India and abroad • Research