Study Abroad – MBA In Australia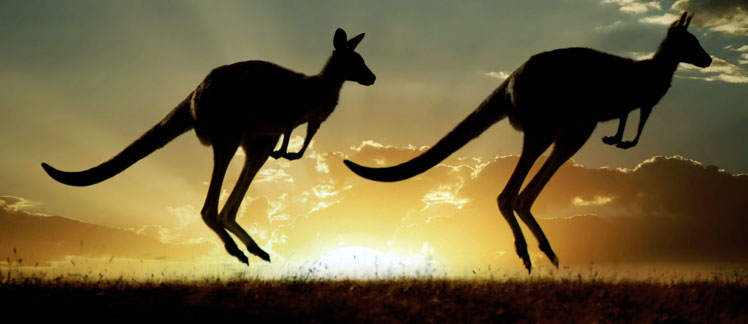 Australia has no London Business School or Harvard, but it is not far behind when it comes to being an attraction for international students for an MBA, especially given the easier visa process for students.
Melbourne Business School
The University of Melbourne provides the oldest MBA degree in Australia, since 1965. It is located in Carlton and offers a one year-long, full-time MBA as its flagship program. The full fee is A$85,470.
2. AGSM MBA
Australian Graduate School of Management (AGSM) at the University of New South Wales is the only school except for Melbourne which is in the list of top 10 Asia-Pacific's top 10 schools. The fee is A$81,600, and it is located in Sydney.
3. College of Business and Economics
Australian National University provides a 1.5 year long full-time MBA program. It is only for students with work experience. It is located in Kingsley. The annual indicative fee is A$41,040.
4. La Trobe Business School
La Trobe University started an MBA program only in 2012, but it has done fairly well in terms of performance so far. It is based in Melbourne. The fee is A$33,510 for international students. It is essentially a three-semester course for 120 credit points.
5. Monash Business School
Monash University provides a two-year long MBA program and accepts only those students who have at least 3 years of work experience. It has multiple campuses – across Berwick, Caulfield, Clayton, Peninsula and Melbourne. The fee charged is A$61,200.
6. UQ Business School
The University of Queensland is one of the oldest and most prestigious Universities in Australia. It started offering MBA courses in 1972 and provides a one-year long MBA program. Its fee is A$50,640.
7. Sydney Business School
The University of  Wollongong provides a one or one-and-half year-long MBA program. It is located in New South Wales. The fee is A$60,000. It was established in 1977.
8. Macquarie Graduate School
Macquarie University started offering an MBA program in 1969, and even provides one in Hong Kong. It enjoys a significant position within Australia. It is especially popular for its efforts in encouraging females by the means of scholarship funds. The fee for the two-year-long MBA program is A$80,000.
Every week, we shall try to cover an article on Study Abroad. Stay tuned to the website for more information.