Study Abroad – MBA In Latin America
Stretching from the Mexico-US border to the southern tip of Argentina, the Latin American region is both diverse and vast. It has relatively low costs and amazing natural landscapes. Read about the best b-schools in Latin America.
EGADE Business School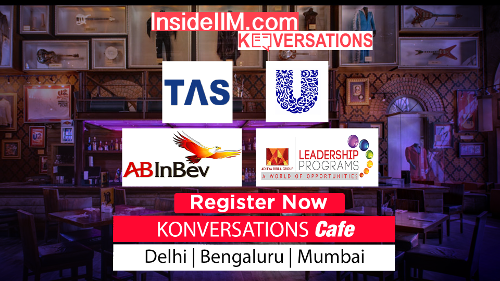 EGADE Business School provides the following kinds of MBA:
i) Full-time MBA – Master in Finance, EGADE MBA and One MBA
ii) Part-time MBA – EGADE MBA and MBA in Global Business and Strategy
iii) Executive MBA – Texas Executive MBA.
It is a part of Tecnológico de Monterrey, a university recognised throughout Mexico and Latin America for the development of entrepreneurial and globally competitive leaders. It has 3 campuses, in Monterrey, Mexico City and Guadalajara. It was founded in 1995 and EGADE Business School has received the prestigious triple crown of international accreditation, from the three most highly influential global organisations in global business education: AACSB, AMBA, EQUIS. EGADE belongs to the exclusive group of 1% of global business schools that have obtained these three accreditations.
Pontificia Universidad Católica de Chile 
Founded on June 21, 1888, it is one of the oldest b-school on the planet. The university's leadership in research and graduate programs has had considerable influence on the country's cultural and scientific development. It has exchange agreements with over 170 universities in the world and 30 countries, thereby giving the students a credible exposure.
It has a 15-month long full-time MBA programme for graduates, and a 2-year long Executive MBA programme as well.
Fundação Getulio Vargas (FGV)
Located in the very beautiful Rio De Janeiro, Brazil, FGV provides a full-time MBA and a part-time MBA as well. It is one of the fewest institutes in the world to have triple crown accreditation from AACSB (USA), EQUIS (Europe) and AMBA (USA).
FGV has partnerships with over 70 world-renowned institutes, and has contributed to the training of professionals for more than 50 years.
Instituto Tecnológico Autonomo de México (ITAM)
It has a full-time MBA, a part-time MBA and an executive MBA to provide. The course structure heavily emphasises on case studies. It has a particularly difficult screening process as it aims to admit students who meet certain academic and professional qualifications and also show the willingness to excel in communication and leadership areas.
IAE Business School
IAE's MBA programme relies on its 30 years of experience in executive education, training over 8,000 alumni who currently work in more than 40 countries around the world. It provides a one-year long full-time MBA programme and an 18-month-long Executive MBA programme. The one-year full-time MBA programme is a particularly challenging programme which admits students with at least 5 years of work ex. It is located in Pilar, Buenos Aires, Argentina.
We are saying – Latin America is not the United States of America, but it's still America. It's not where the hoards go, and you never know, you might find a hidden gem there.