Stylish summer @ L'Oréal

Some days before the start of my internship, while browsing through my Facebook page, I came across this.
Happily surprised, I was pretty sure that HR at L'Oréal is making its efforts for a grand welcome to their interns. Subsequent posts by the company's official page on FB, Twitter and Instagram just reinforced my belief.
True to my expectations, a genuinely grand welcome awaited me in Mumbai. A week long orientation session to familiarize the interns with the company along with factory visit in Pune, interactions with different departments, MT sessions and the L'Oréal goodies were the main highlights of the orientation. As I was posted in the regional office in Delhi, another regional orientation awaited me. The three day regional introduction was the extended honeymoon period in the company. All the 29 interns across different areas- sales, marketing and HR- were given ample opportunities to gel with each other.
             ←    "Make up session"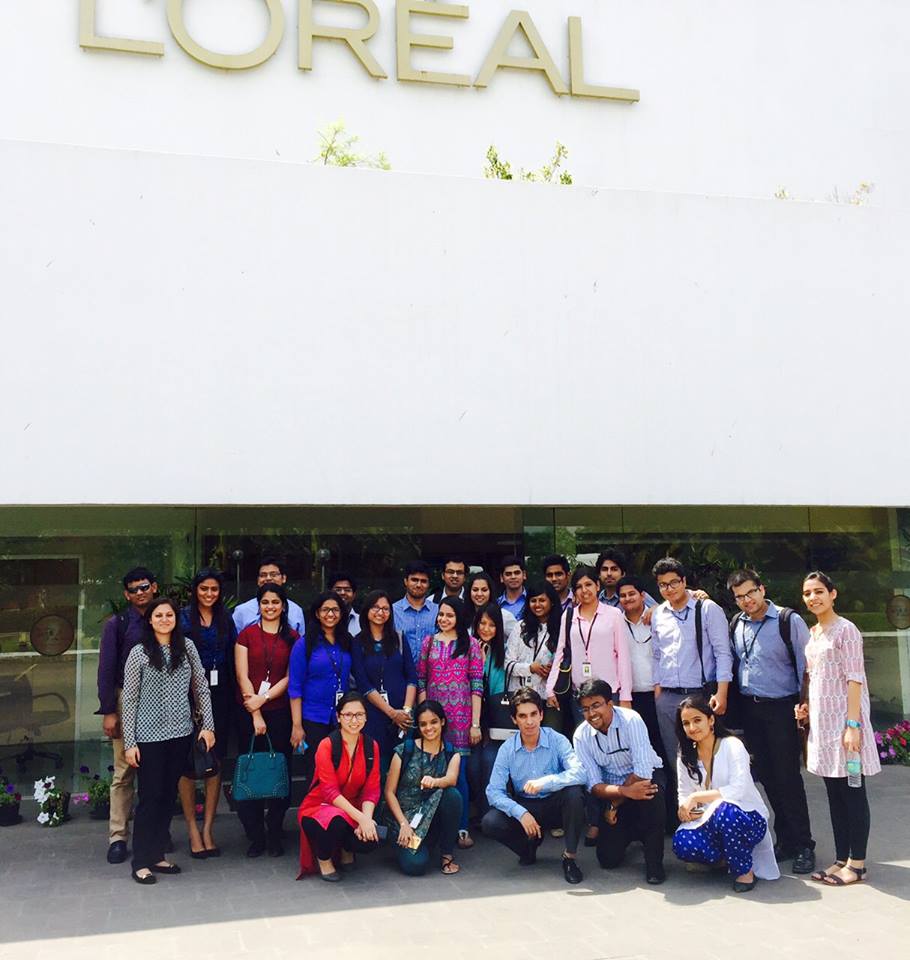 ←   "Factory visit in Pune"
My project in Delhi was related to the evaluate L'Oréal strategy for standalone super marts, benchmarking it with competitors' strategy and their customer engagement program. On paper, it looks very simple but trust me going to the field and doing research in the sweltering heat of April and May in Delhi is a herculean task. I began by understanding the distribution model of the company. It took me a while to understand how things work as this was my first ever corporate experience. Store visits, customer interaction and retailer's talk became a part of my daily routine. A weekly report submission to my mentor was the norm.
While I was trying to proceed with my given task, a bazooka in the form of 'Monthly closing' crossed my way. It was an entirely new experience. Negotiating with distributors at a level that aggressive was a thing I could have never dreamt of. It is surely a thing one should look forward for in a sales internship because this is a point where all the books and cases cease to exist and you are left in the lurch all by yourself. For me, this was one of the key things I learnt during my entire internship.
The midterm review at the end of fourth week really helped me in assessing my performance compared with the expectations of my mentor. Barring a few deviations, everything was on track. This gave a real boost to my confidence as my work was appreciated. Post this review, I started working on my research. I had to make 5 questionnaires before settling for the perfect one.
One of the most challenging tasks was to get these questionnaires filled. The customers were, most of the times, in a hurry and paid no heed to them. Well, that's true! If I place myself in their shoes, even I wouldn't bother. Despite these challenges, I managed to gather around 378 responses. Analysis of these responses gave me a good picture about the market situation is. Devising of offers and strategies using this data was my next step. This involved the last month's work as well. One can't formulate any strategy without knowing what other partners in the value chain are looking forward to. Therefore, a good understanding of the distribution model helped me here. I gave four recommendation and six offers based on the data analysis and my understanding. Before giving my final recommendation, I also conducted a feasibility test to see if my recommendations/offers are really worth it. I amended some after getting a few more insights. The key here is that you need to constantly change as per the needs of the environment. I was very cautious in giving only those recommendations that will pass the test of time, i.e., kept an eye for sustainability.
My final review happened in two phases. The first one took place in Regional Sales Office (RSO) and the other one in Head Office (Mumbai). Since L'Oréal follows a policy of giving Pre Placement Interview (PPI), every intern wanted to put their best foot forward.
After the final review, there was a video session where the interns were asked to share their experiences. These candid chats will be shown in the next year's campus talk sessions. As a treat to their interns, L'Oréal offered some services free of cost. Taking privilege of this, I experimented with my hair colour. I consider it as my L'Oréal makeover 😉
One really great thing about the company was that they credited the stipend in the beginning of the month so that interns don't have to spend on their accommodation and expenses using their own savings. A really good initiative!
Over these two months, I have learnt and enjoyed a lot. Meeting new people and making new friends was the best part. The L'Oréal culture is very open and I was lucky to be part of it!