Success Is 10% luck, 20% Skill, 15% Concentrated Power Of Will, 5% Pleasure, 50% Pain, And 100% Reason To Remember The Name' – Indrasis Roy, IIM Shillong – Best30 – Class Of 2019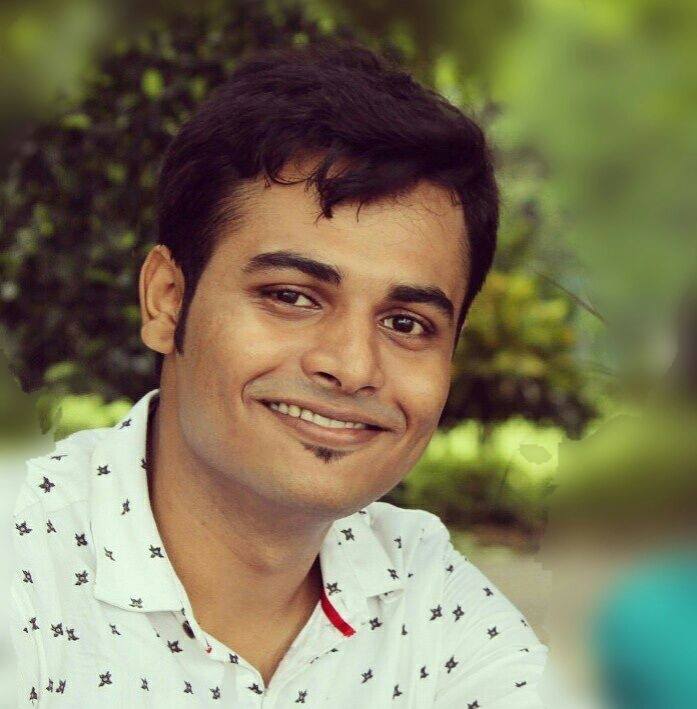 Indirasis Roy's career has been built on the lines of the three major principles of Dedication, Determination and Innovation. The first part of his life was shaped by Don Bosco School, Liluah as it inculcated the values and made him the person he is today. The next part began with the interest in Electronics as he joined Heritage Institute of Technology to gather the knowledge in innovation and amalgamation of the ideas to build, to rise! The turning point in his life was when he was selected to go for a research internship at New Jersey Institute of Technology followed by the mystique and glory of Defence Research and Development Organization, India where the journey taught him the importance of people management and development in a holistic sense that would add significant value to himself. He got his first big breakthrough when he realized his aim to pursue a career in management and decided to join the prestigious IIM fraternity! Building his career over the years with the same principles, and moving ahead by spearheading in competitions, he added several accolades to his credit including the National Finalist of Mahindra War Room Season 11.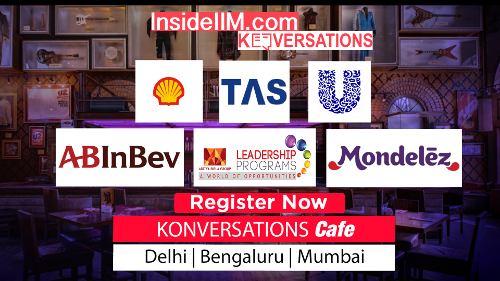 Name an instance where you wanted something and went out of your comfort zone to achieve it OR Tell us the biggest risk you have taken so far in your life.
Linkin' Park in their album defines success as "This is 10% luck, 20% skill, 15% concentrated power of will, 5% pleasure, 50% pain, and 100% reason to remember the name."
A song in those days, yet has immense meaning to it. To achieve success, all of the above ingredients are required in the right amount, especially when it demands going out of the comfort zone to achieve something. In 2017, I broke my leg while playing football. Two months later, I watched my senior at IIM Shillong go through Mahindra War Room Season 10 and proceed to the Gold Tier. With a broken leg, and broken dreams, I lay on my bed, deciding that very day to go through every hell possible, but secure a position in Mahindra War Room next year. 
Mahindra War Room season 11. We went big and we went bold. Success does not come easily. It took us 50 other competitions including an international Hult Prize regional finals to gain the experience required and the network needed to ace the competition. The day it was floated in the campus, was the very moment we got to work with everything we had. Innovation, Dedication and countless sleepless nights. That's what it takes to go big and go bold. And for us, it took more. I spent hours talking to people, from corporates to daily vehicle users, and also attending classes, going through each rigour of MBA. And then the worse came when the term holidays struck us. At home, work was much slower than expected. Yet, each day I used to get up early and work hours behind that presentation in order to achieve the perfection it required. I used to travel more than a 100 kms every alternate day just to connect with my teammates so as to achieve that coveted prize. When we got selected into the campus rounds, then it was a pure practice that made us get through. We practised the presentation more than 150 times just to make it flawless. 
With each step of the way came problems, and each problem presented us with an opportunity to learn and step ahead of the competition. Through turmoil, we went out of comfort zones, fought every oncoming examination, tackled every detail just to gain the Platinum Tier and the coveted finalist of the Mahindra War Room Season 11. 
It was also a risk. We could either focus on our placements in college, and the oncoming final term exams, or focus on the competition. It was a huge risk for all of us, yet we stepped up t the challenge. We decided to travel, work and ace our examinations all at the same time. 
Yes, it was a 100% power and will, and a 100% perseverance with a 500% dedication that took me through every bit of hell but gave me the success and satisfaction I desired to have.
Tell us about a time when you disagreed with an opinion/idea/decision. What did you do about it?
Mahatma Gandhi mentions that Honest Disagreements are a good sign of progress. It was during a crucial point in life where we were out to Dubai to represent our country for an International competition on Social Entrepreneurship when we reached the biggest disagreement that we could ever go through. 4 members. And everyone had a different view of presenting the idea at hand. Two days before the event, as I lay on the bunk bed of the Airbnb room in Dubai, with the Air Conditioning at Full Speed, was when the whole argument came up. Everyone had a different perspective, and all were quite valid. Yet the ego of human beings preceded our thoughts as we stuck on the implementation of our own idea. It was then that the years of leadership during my undergraduate college came to help. After a heated discussion of more than 3-4 hours, we were at a loss. With each one backed out of the idea, and not willing to present alongside the other, it was time for me to step up to the game. I sat down and noted each perspective. Then it was time to talk. At first, I talked with each one personally to understand his point of view and always seemed to agree to his point just to add a few in order to enhance and build on their points only. When all 4 discussions had been done, it was up to my advantage that I was able to tweak each of their ideas to reach a common ground. And then came the hardest part, where I had to make each one of them sit down together with each other. And all it took was 4 plates of Butter Chicken! With a savoury treat, I explained to them and talked it out the power of differences. The power of the unity among differences and the achievement that we could have. That standing for each other was the most important that we could do and utilize our different expertise to enhance one single ground. 
A little bit of calmness, combined with the skills of leadership and mitigation learned during my undergraduate group work, I brought all of us closer, understanding the importance of the power of diversity. We all had different opinions and I disagreed with them too. But then, hearing other perspectives with no Self Reference Criterion, and understanding the point of view of the other with a cool mind always helps the most. 
We aced the competition and brought glory to the name of the nation two days later. The best of diversity and the best of teamwork. The argument and the differences of opinion actually enhanced the solution to a level which we could never have done without that fight. Honest Disagreements. And surely we did progress.
What is the one thing you can claim to have some level of expertise or depth of knowledge in – it could be anything – a subject, a sport, a hobby, a venture, an initiative which has led you to do deep work in that field?
The deadliest combination is the amalgamation of Technology and Strategy. And I claim to have the required level of expertise in the subject that has led me to be where I am today. I had a strong interest in Electronics and Physics when I joined my Bachelor of Technology. With the acute knowledge of the physical world and combining it with the power of electronics and communications, I was selected by my college to go for research work at New Jersey Institute of Technology. Learning the deep facets of technology and analytics and finally bringing out a conference paper in the domain of Beamforming, I gained a lot more knowledge in the area. Coming back to India, I had worked in the field of Antennas to bring out one more paper in IEEE and also subsequently challenged a journal in the domain of null placement and analysis. All of the work combined found application in the domain of Automobiles. Automobile Electronics and telematics was an important area of expertise and I decided to work on that. As I interned at the Defence Research and Development Organization to enhance my knowledge in the area of technology, I learned the application of my knowledge in the domain of strategy also. That led me to take up an interest in MBA specifically in the domain of Technology Strategy. From the first year, I had been inclined to work in the same lines of my background research work. Going through the courses of Competitive and Corporate Strategy, my internship at VMware added an extra edge to bring together the two domains of technology and strategy in order to apply for stronger growth for a business. 
My deep knowledge in the subject area led me to take up independent research work in the domain of Electric Vehicles and their adoption strategy in India. I used my previous knowledge and the approach learned from my technology courses to develop a strong strategy for the same. Working and going through several research papers, books and the comment of people having expertise in the domain, I worked my way through. I participated in the Mahindra War Room in the same subject domain and went on to ace the Platinum Tier Finalist. Finally, all my subject knowledge bore fruit when I came up with yet another innovation in the domain by developing an equation considering all required variables that could be. 
My papers in the domain, my thesis, and my project work, including my work at Mahindra War Room, and the several inventive equations and framework recorded in the papers, stand as a strong proof of my knowledge and a significant level of expertise in the domain of Technology and Strategy specializing in the Automobile Industry.