Summer Internship at a Start-up!! A baby in Hand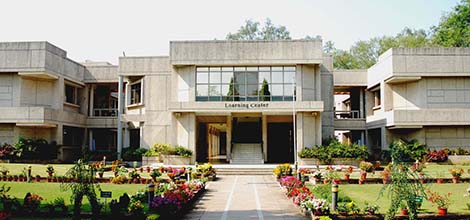 "Challenge is the pathway to engagement and progress in our lives. But not all challenges are created equal. Some challenges make us feel alive, engaged, connected, and fulfilled."
My internship this summer was at a start-up which was started in 2011. With its base in Mumbai, the company wanted to venture into new cities. So, here I was, recruited to work in Bengaluru to create brand for this company. Actually, it was blessing in disguise, since it is my home city, I got to be at home. Yay!
Basically, I had a baby (company!) in hand. I was asked to introduce it to the IT and finance world in namma Bengaluru. With two other co interns with me, we took on this challenging mission. Never did I think this would be so challenging.
My project's responsibilities included almost everything. Even though the project was basically financial consultancy, I was here to be the face of the company. I worked on sales, marketing, business development, social media marketing, advertisement and of course financial (tax) consultancy. Here is what I learnt there, the five mantras:
1. Network – The main mantra
I had never before realized the importance of networking until then. Since I worked on the sales of the product, the target audience was IT corporate houses. I had to interact with people at the top executive levels at these places. During this time, my LinkedIn connections almost doubled. I went on to reconnect with many old friends and acquaintances. It helped a great lot in promoting the sales through them. I'm sure these connections will help me in my future too.
2. Mantra 2 – Go out, meet people.
If you want something you never had before, you got to do something you have never done before.
That's what I learnt during my internship experience. Going out and meeting complete strangers was not something I was very comfortable with. But I knew my job demanded this, and if this is not done well, my job would not be good. So, I was doing many new things, met new people and the whole experience was refreshing.
3. Mantra 3 – Be the team! You sure will have loads of fun
My team was the most fun part in the whole internship. We all had our woes and challenges. But at the end of the day, working together and sharing our experiences was worth it. I made awesome friends and got many new acquaintances. I met interesting people in different situations and learnt many lessons from observing them.
4. Mantra 4 – You are "how you present" yourself
Being presentable is very important, be it physically (your dress, face, smile, style) and mentally (presence of mind, wit, words you speak). This one big learning I will definitely keep for my life. It's harsh, but got to take it on your face "People judge you by how you look". It's true you can't be the most beautiful girl in the world, but you got to make do with what you are. So, I learnt that presentation, confidence and style are very important.
5. Mantra 5 – Take initiatives, you will be noticed
This is something every company expects from an intern. You got to do something different, take that little extra effort to impress your guide. Come up with new ideas, be creative and innovative. Internship is the time when you are paid to learn. I came up with a new social media campaign during my internship and it did grab the attention of my seniors and mentors. Since it was a start-up, I had more freedom to conceptualize, design, develop and implement it. Along with it, since it was my idea, I had complete responsibility to see to that the results are fruitful and successful.
College : XLRI Jamshedpur