Summer Internship Experience At Rothschild – Deepankar From XLRI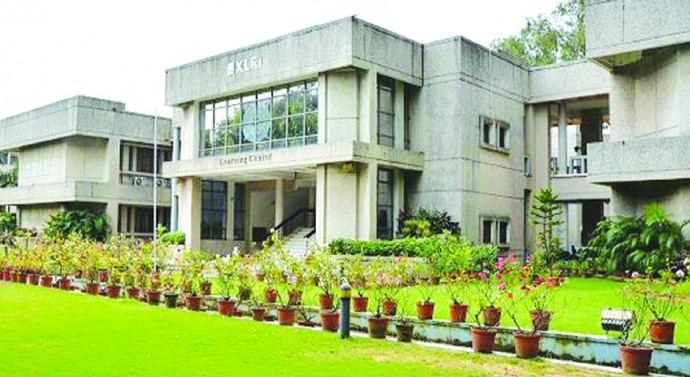 Summer Internship Experience – N.M. Rothschild
After a gruelling 3 rounds of interview, lasting 50 minutes each, I was offered a position of Summer Intern at one of the world's most prestigious investment banks, N.M. Rothschild. I was going to be part of their Global Financial Advisory team whose bread and butter in India has been M&A over the many years of its operations based out of Mumbai.
I reached Mumbai a day in advance, but had to put up 20Kms away from the Rothschild office in Lower Parel for the initial few days. However, the excitement of working in an investment bank meant I reached office on my first day of internship 30 minutes before time. Contrary to my expectations of a huge office building going with the pride of Rothschild, the office was a mere 4000 Sq. ft area with seating capacity of 30 and a small cafeteria. The office floor was shared with at least  10 other companies. That is when I realised that for the next 2 months, I will have the honour of working alongside some of the brightest, handpicked financial brains of the country.
My orientation was hardly 30 minutes long which involved 15 minutes of paperwork, followed by my introduction to the bankers. Rothschild in India was operating via not more than 20 bankers including the Managing Directors, Directors and Associates and around 10 support staff. It did not need much time to know everyone by name. Right after the orientation, I was introduced to my mentor during this Summer Internship, an XLRI alumni from batch of 2012, and currently an Associate at the firm. He explained to me the various nuances of working in an IB, the long working hours, importance of financial numbers and deciphering the story behind those numbers, importance of presentation of those numbers and ideas to clients, the current client base of Rothschild, the sectors in which Rothschild operates and the past deals successfully completed by Rothschild.
As the only intern at Rothschild for the summer of 2016, I was immediately considered part of the Rothschild team which consisted of CAs, and MBA grads from premier B schools such as IIM B, IIMC, IIM K, and of course XLRI. During the course of my internship, I was assigned one project of my own which I was working on along with my mentor for the 2 months. This project involved analysing publicly available financial data of L&T group, and recommending ways by which L&T could overcome their currently plagued business operations and financial numbers. Alongside this project, I was also pulled in regularly by bankers to help in their daily tasks which involved doing research work, analysing processed data, and working on presentations for clients or company profiling.
One cannot survive in an IB if he/she does not have a passion for working in the finance industry. Even for a project which was half as complex as what the full time bankers were working on, required me to spend 15 hours a day in office from Monday to Saturday. I might have pulled in a few Sundays as well for work. To analyse the L&T data, I had to go through nearly 5 years of historical data and analyses of various Equity research firms, news articles, investor presentations and investor calls, annual as well as quarterly statements of balance sheets, cash flows and P/Ls, management discussions and analysis and other previous banker's work in this sector for L&T as well as domestic and international peers. Identifying problematic numbers and financial ratios was easy, however it involved a lot of number crunching, data processing and peer comparisons. Once the plagued financial numbers were identified, the difficulty level of the project increased. L&T group is a one-of-a-kind conglomerate in India with its business activities covering construction, heavy engineering, hydrocarbons, electrical equipments, defence equipments, IT and Financial services. There are very few conglomerates world-wide working at the scale similar to L&T, having a similar market capitalisation or Enterprise value. They operate via 120+ subsidiaries, many of them being non-core generating top-line of nothing less than 1000Cr. Analysing the right subsidiaries and business segment to improve plagued numbers required thoroughness in understanding their business. The Rothschild environment was perfect for such an analysis. My mentor was always there to guide me whenever my analysis went astray, or I started spending additional time in non-value adding activities for my analysis. The research wing of Rothschild was always on-top of their research quality, providing top broker analysis and macro data for understanding business segments.
At the end of the internship, I concluded with 16 recommendations which L&T group can consider for improving their numbers. To my astonishment, I have already read news articles post the completion of my internship wherein, the company decided to spin-off one of its subsidiary businesses. It was the exact same subsidiary I had identified for spinning off in my recommendations.
Even though I worked at Rothschild for just 2 months, but I had some of my best moments of working in a professional environment here. No one can have the stamina for working 15 hours a day, 6 days a week for 10-15 years of their career in an IB UNLESS they have the passion to do so. It is impossible to work in an investment bank without the right motivation, and passion to do great things. Working in an IB gives tools to positively effect a change in activities of large number of stakeholders. Decisions made sitting in a meeting room at Rothschild have abilities to change stock performance of an equity. A wrong decision made once, can have catastrophic long term effects on client's business operations, Rothschild's respect and eliteness and one's career. Stakes are always high while working at Rothschild everyday. However, there is one thing that makes everyone working at Rothschild to keep going forward – viz, the satisfaction that comes with a successful deal making headlines of major national newspapers and media networks.
Amongst all the nervousness, stress and pressures of work at Rothschild, employees however always find their own moments of happiness as the 20 bankers might be divided by sectors of specialisation, but are always knitted together by the Rothschild' fame, prestige and quest to make their clients successful. I had the most wonderful 2 months of Summer Internship, and can't wait to get a chance to work full time at a company like Rothschild post my MBA.