Pratheek Malu's Summer Internship Experience At Wipro Technologies
I was wondering about my role at Wipro for my summer internship. I just knew that it was somewhere related to Marketing Analytics and Healthcare Domain thanks to the introductory E-mail from the HR. Soon my journey of eight weeks at Wipro Technologies started!
The first two days of Induction at Wipro gave me a rough idea about a plethora of opportunities underlying during this internship stint. The industry leaders, HRs and the alumni of few top b-schools of the country shared their enriching experience at Wipro. I was glad to work with a huge pool of candidates from the best b-schools of the country.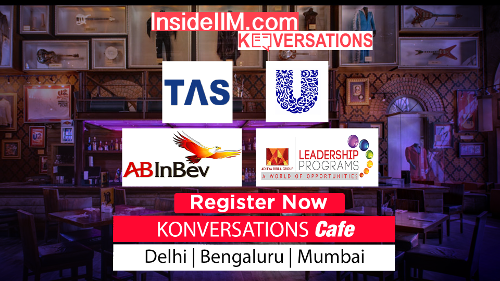 The third day at Wipro, I was introduced to my team by the best mentor I could ever get. Even before the introduction could get over, I was invited for a team meeting wherein the team was supposed to review a video script for marketing a new concept. The two well discussed and brainstorming hours resulted in a new ideation all together for the marketing video. So here I get my first task at Wipro, Build the video script from scratch, make the presentation for the same in next 4-5 hours to the entire team. I couldn't believe that I was supposed to do that on my first day. A good marketing task on your first day, what else can you ask for in your summer internship.
The first few weeks had similar tasks lined up for me, marketing of concepts, designing of products and making presentations for the next generation solutions. I was part of the team and more than that I was part of day-long team meetings and brainstorming sessions. Wipro became my second home, thanks to a big canteen, recreational facilities and a lush green tech park and of course a wonderful team. Few weeks in Wipro, after I got a fair idea about Healthcare and Life Sciences, I was assigned my project.
My project was to make a marketing strategy for a solution that was being built by Wipro. Marketing Strategy for a product which is based on Artificial Intelligence, which has a cognitive ability and which will be a new revolution in Healthcare Industry in future. I was very excited and started to plan my project as per deadlines. I was working on the same, A week later my mentor communicated me that I had to even give recommendations to make the product better. Now the project became more interesting and challenging. The few weeks that I had spent with the team helped me in completing my project. The peer group and the relationships I made at Wipro helped me beyond their limits. Soon, I realised that working with people is a smarter way of working than being an independent contributor.
It was a good enriching learning experience at Wipro. I got a good idea about Pre-Sales in IT industry, working closely with pre-sales team of one of the best IT companies is a great experience during one's internship. Two months just flew, I wish I had more time. I made some good friends for a lifetime. Discussing the ideas and the strategy with fellow interns helped me in delivering a better strategy. A tip for future interns "Honesty helps and exaggeration doesn't help". Keeping things simple and being honest helps, let it be an interview or internship